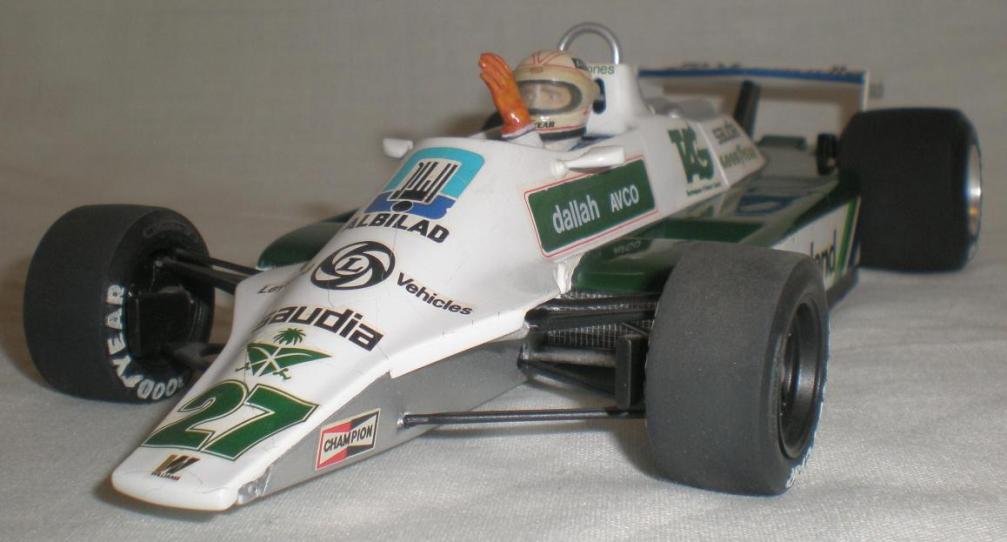 The FW07 Series.
Patrick Head took note of the lotus 78 design and took some ideas to the wind tunnel at the Imperial College London, the same place the 78 had been tested, and came up with the FW07. Arguably a copy of the lotus machine it turned out to be superior. In the second half of the 1979 F1 season, Clay Regazzoni and Alan Jones took 5 race wins. Not enough to challenge Ferrari's title lead but giving warning to all that Williams team would be a force to reckon with.
For 1980 Regazzoni was replaced by the enigmatic Argentinean Carlos Reutemann. He didn't get on that well with Alan Jones but both drivers helped develop the FW07 further so Head and Williams moved a step ahead of everybody else in the ground effects arena, and a successful partnership was formed.
The underside and monocoque was refined and stiffened and some bodywork changes were made aimed at better air penetration. Strengthening the suspension would also help with reliability. Set up work found the car was now so efficient that the front wings were unnecessary at some circuits. Jones won 5 races, Argentina, France, Britain, Canada and the USA to take his only world championship, while Reutemann won at Monaco in the rain and finished 3rd in the drivers standings. Williams was crowned constructor's champion having scored almost three times as many points as their nearest rival.
People often say that imitation is the sincerest form of flattery, well in 1981 several of the smaller British teams copied the basic design of the FW07, but as they didn't fully understand what they were copying none were executed as well as the original.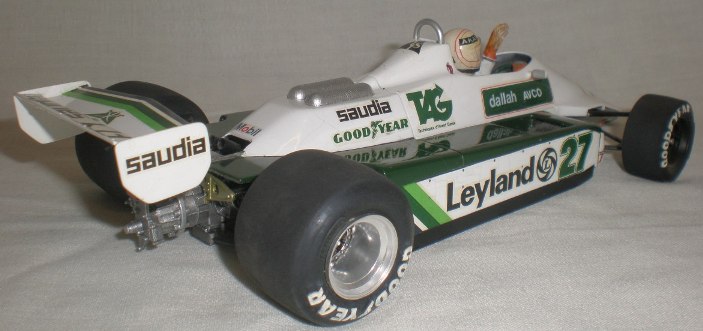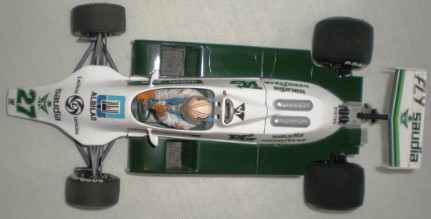 1/20th scale conv'.
Built by Ian.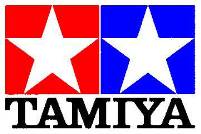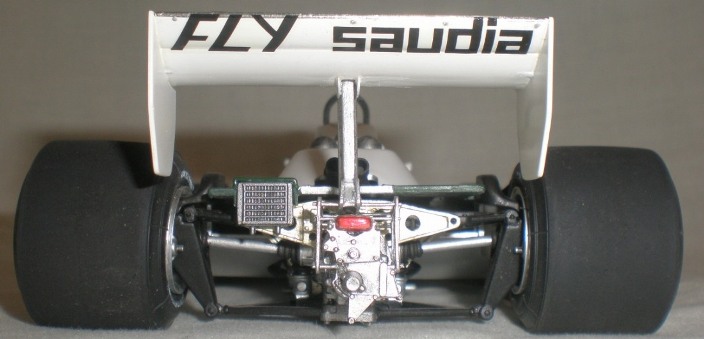 Tamiya kit, # 2014, is a great kit for it's time (first released in 1980) and is straightforward to build. Ian was a novice when he first had a go at this kit, around 1991, and as a novice car model maker he didn't do a great job of it. Brush painted all over, as he didn't own an airbrush, it soon lost its lustre and the poorly applied decals where cracking and falling off by the time Ian finally decided the model had to be renovated. It is now the Murjani sponsored car driven by Desire Wilson.
As for this conversion it was started by Ian in around 2004 but not finished till 2008 this conversion wasn't hard, life just gets in the way sometimes. The side pods have been reshaped and the radiator outlets modified. New rear wing endplates were made and the front wing left off. Slots had to be cut into the area behind the drivers head along with some minor reshaping of this bodywork. The oil cooling radiator is repositioned and some changes to the rear deck had to be done for this too. Several transfers had to made using rub down letters on green backgrounds and others sourced from the spares box. The driver figure is the original figure from Ian's first build in 1991 so something of his skills at that time has survived for posterity.
Note also the tyres have been well scrubbed. This is a time consuming process of rubbing the tyre with sand paper and depending upon the manufacturers choice of rubber compound can be almost impossible. It can be speeded up by putting the wheel and tyre combination in a motor tool and sanding the rotating tyre but this also generates a lot of heat and things can quickly go wrong. The effect of part worn tyres is worth the effort as they generally look much better than super clean tyres with mould lines around. (incidentally brand new tyres often do have mould lines around them so if you have tyre labels to add you can leave the tyres pristine).
Painted with Halfords car paints this finish has cracked over time and is now very disappointing. Several thoughts have been put forward as a reason for this failure in the paint coat but which one is the real cause is remains a mystery, a mystery that has affected more than just Ian it seems so the most likely cause is with the paint itself.
RETURN TO -