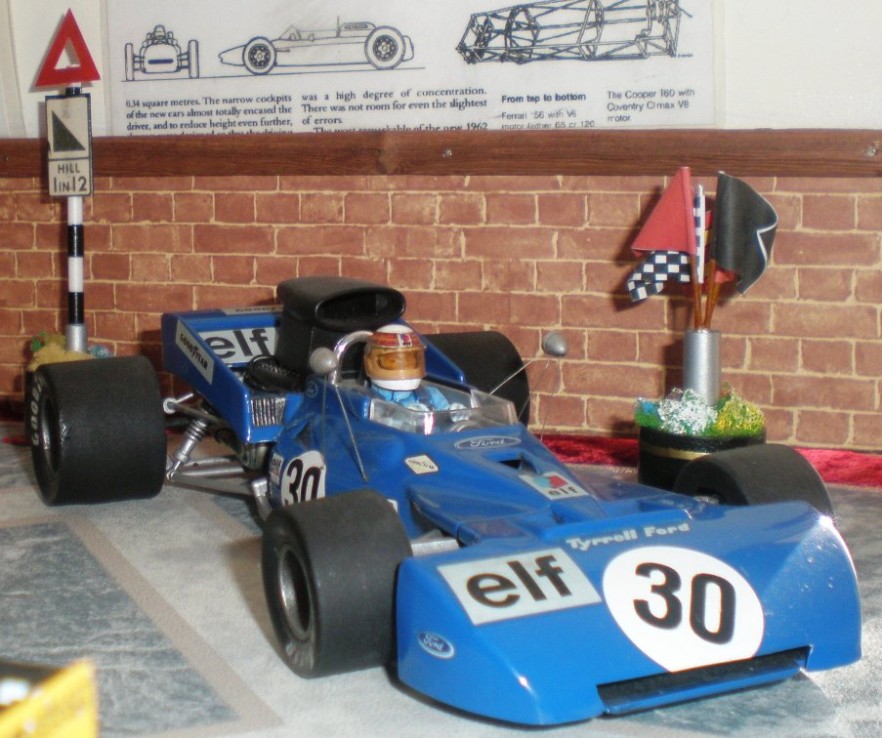 The Tyrrell 001 bore more than a passing resemblance to the MS80 in it's basic design layout. It had been built in secret, in a shed at the Tyrrell wood yard, by Derek Gardiner who was building his first race car, so it is no surprise he would have taken a few ques from the teams previous cars. It first competed toward the end of 1971.
The Tyrrell 003 is identical in most respects to the 001, the main difference being wheel base which was shortened a little to aid handling. The 003 won both Drivers' and Constructors' Championships in 1971, with strong performances from Jackie Stewart, who won 6 grand prix that year, and François Cevert, who Won the last race of the season and took 3 other podium positions through the year to finish 3rd in the drivers championship.
1971 Italian GP
Monza is the setting for the fastest F1 races of all time. The 1971 Italian GP set a record average speed of 150.754 mph. A record that stood for 32 years! The race still holds the record for the closest ever finish (Peter Gethin, scoring his only F1 win, beat Ronnie Peterson by 0.01s, followed by Francois Cevert, Mike Hailwood and Howden Ganley, all 5 finished within 0.61s).
In 2003 a new record average speed for an F1 race was set. Still at Monza but this time including all the chicanes that are meant to slow the cars down! Michael Schumacher drove his Ferrari F2003GA to set a new average speed record of 153.84 mph. But the new record just doesn't have the same romantic feel as the 1971 race.
For the 1971 Italian GP Stewart practiced with a different cooling radiator and rear wing set up. They weren't thought to be of sufficient benefit and In the race he ran without these cooling ducts. However the engine failed and Jackie retired on lap.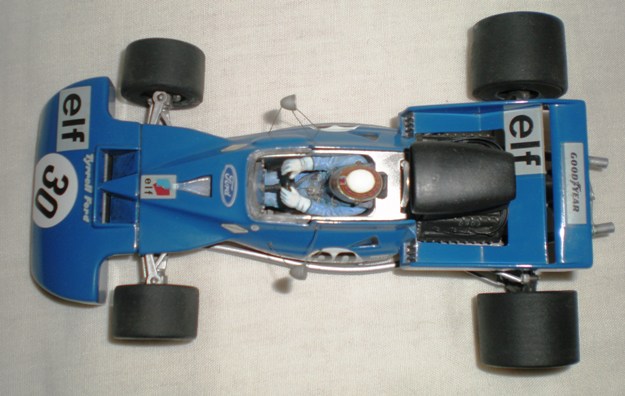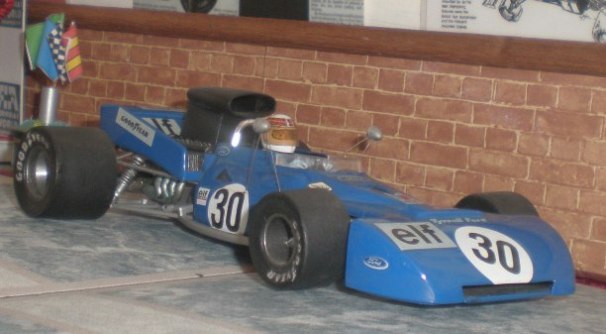 1/24th scale kit.
Built by Ian.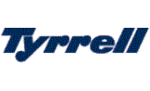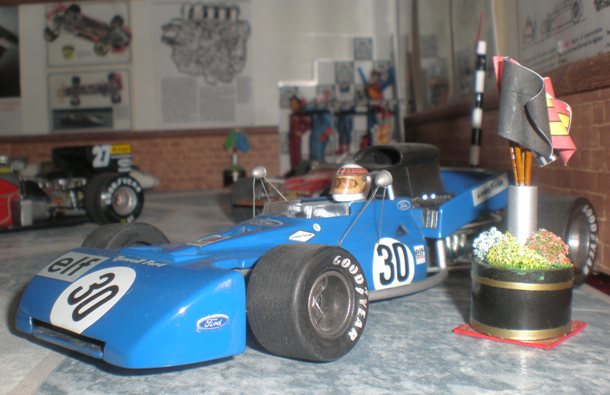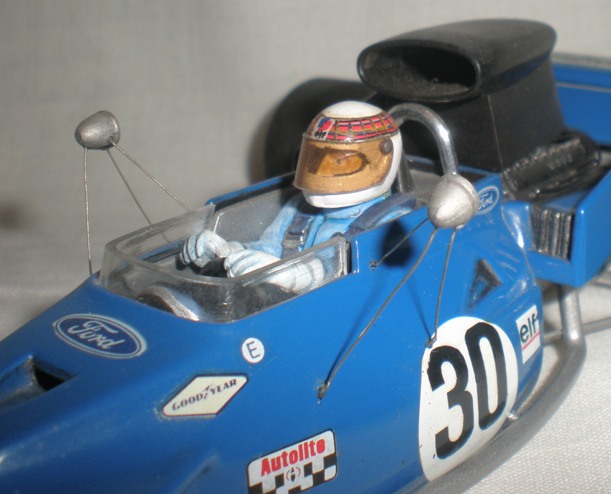 Ian built this model from little known kit Manufacturer Doyusha back in the 1990s. It is a fairly basic kit and a little innacurate needing much modification and scratch building to get it some where near the look of the Tyrrell. The radiator/rear wing set up is perculiar to the Italian GP practice session and never ran in a race. It gives the car a most unusual look.
The driver is from a resin after market manufacturer, rather hard to find these days.
RETURN TO -