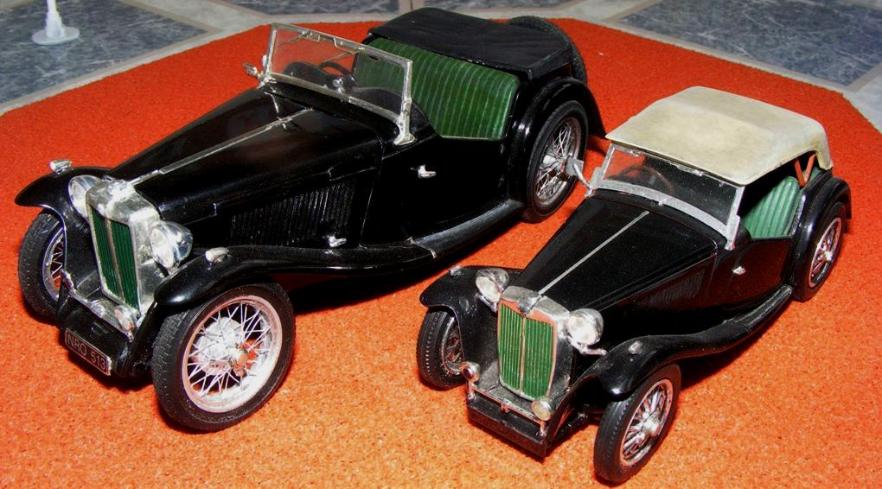 Once the war was over MG was anxious to return to making sports cars and set to work upgrading the TB. Largely based on the 1939 TB, the TC had a few subtle differences. The body was wider and the interior more modern. The spring mountings were changed from shackles to sliding trunnions. Importantly the XPAG engine remained and actually proved to be so enduring it remained in production, virtually unchanged, until it was replaced in the MGA series cars by a twin-cam' unit.
With US service men having experienced the nimble little cars of Europe during the war a boom in sports cars occurred in the US, and the MG became something of a cult vehicle. UK Post War government regulations promoted exports to bring money into the country and, as the US had more money to spend on entertainment or luxury than the UK, the Nuffield organisation made some changes to the car to appeal to that market. The 1949 MGTC was fitted with front and rear bumpers, twin horns, turn signals and dual tail lamps.
Exports to the U.S.A. had begun back in 1947 and greatly influenced 'Detroit' to enter the sports car market five years later with the Chevrolet Corvette and the Ford Thunderbird. In fact the Sports Car Club of America blossomed from one branch of the M.G. Car Club!
The TC was indeed successful - 10,000 had been built before it was replaced in March 1950. 6,592 were exported - 2,001 to the United States. The design did well, despite the fact they were all right hand drive cars, but in America there were "freeways" and long smooth roads, and they liked a softer ride. A redesign would be called for if the Marque was going to build on this export success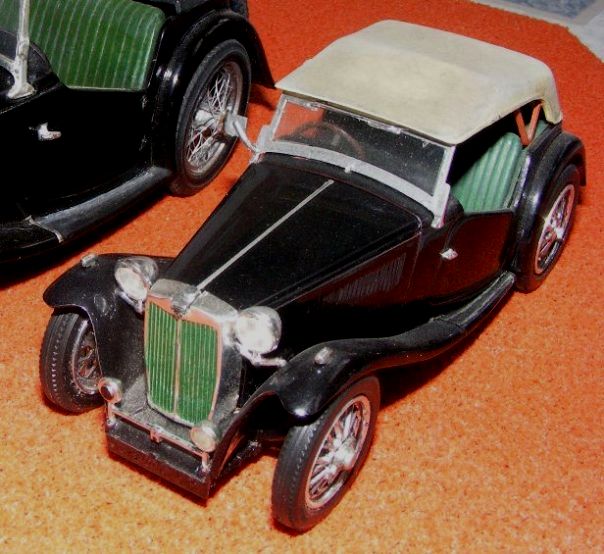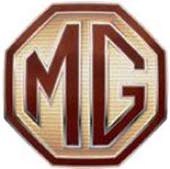 1/32nd scale kit.
Built by Rod.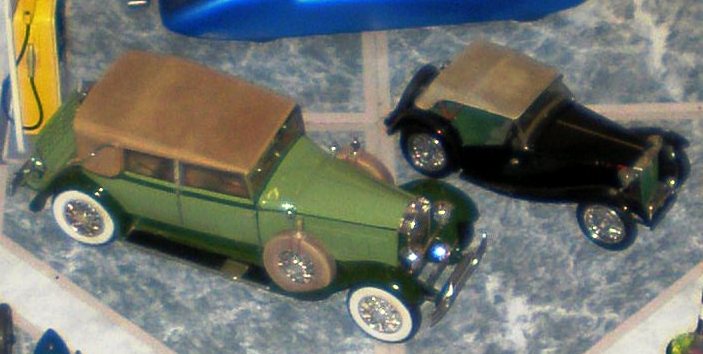 Matchbox may only have produced kits independently for the ten years from 1972 to 1982, but they were great kits and many have become classics. Several Manufacturers had produced kits of MGs in 1/32nd scale but only Airfix and Matchbox treated the subjects with the dedication they deserved. Both the MG K3 Magnette by Airfix and this TC by Airfix had detail levels comparable with much larger scale kits. Only the Matchbox kit had chromed parts though!
The parts go together well, with the possible exception of the windscreen, and the engine is very nice. As with most Matchbox kits this model really demands some extra details to extract the most from it. On this occasion though Rod built it from the box.
This model has been finished with Halfords acrylic car spray paints and Humbrol enamels and acrylics applied by brush. the hood has been dry brushed to give it some life and the grill and seats benefited from dark washes to put some shadows into the recesses.
RETURN TO -