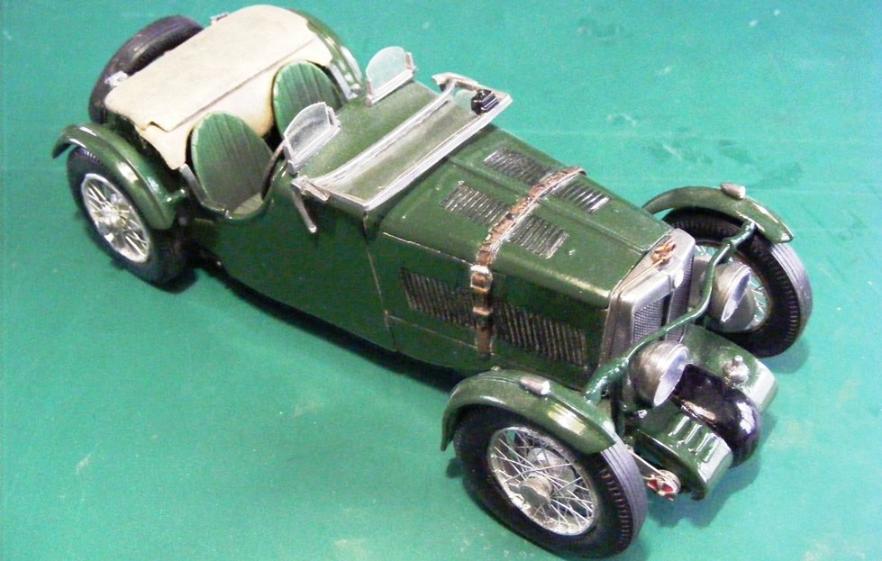 The KD engine was given new carburation increasing power by more than 25% over its predecessors. This was followed by an improved cylinder head and changes to the crankshaft and cylinder block. These changes being directly attributable to the K3 series cars. These changes, supported by chassis improvements eventually led to a new model being introduced in March 1934, the N type Magnette had arrived. Amongst changes to the race cars for 1934 a more aerodynamic pointed tail was sculpted.
The winning continued into 1934 K3's took the first 3 places at Coppa Acerbo race in Italy were Hamilton was clocked at 122.25 mph. MG also came close to an outright win at le Mans, until their second placed K3 retired due to an accident. However, another car driven by Charles Martin and Roy Eccles won the 750-1100cc class and finished 4th overall. The best result ever achieved by an MG.
Since the K3 could be bought for £795 many privateers came forward to take MG K3s into a variety of races, particularly as MG would often help with maintenance and preparation. They took part in many regional hill-climbs and rallies winning many times and bringing much prestige to the marque.
At the end of the 1934 season the K3 was becoming more outdated. Racing cars were moving to single seater bodywork and supercharging was banned at several races too. With no obvious replacement available Morris exerted his 'Official' muscles and MG pulled out of racing from 1935.
In total 224 K series cars were made consisting of -
K1 (wb: 9' 0'') 97 four-seat tourer and 74 Saloon.
K2 (wb: 7' 10'') 20 open two-seat.
K3 (wb: 7' 10'') 33 two-seat racing cars.
In 1935 A K3 won the 1100cc class at Le Mans.
Later the "Magic Magnette", or EX 135, was driven to over 200mph by Goldie Gardner. The car was the same one Capt. G. Eyston set a one-hour speed record of 120.88 mph. With Goldie Gardener at the wheel this MG K3 record car went on to break many more land speed records.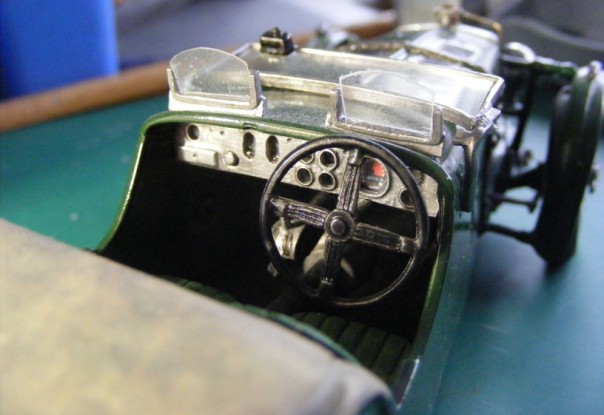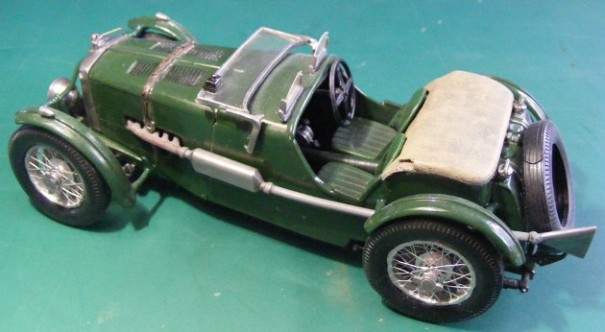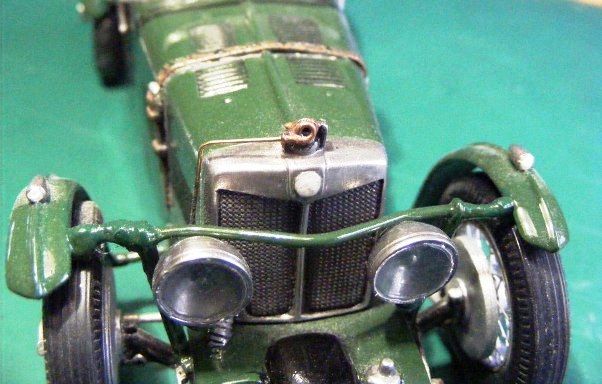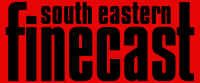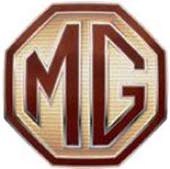 1/24th scale kit.
Built by Rod.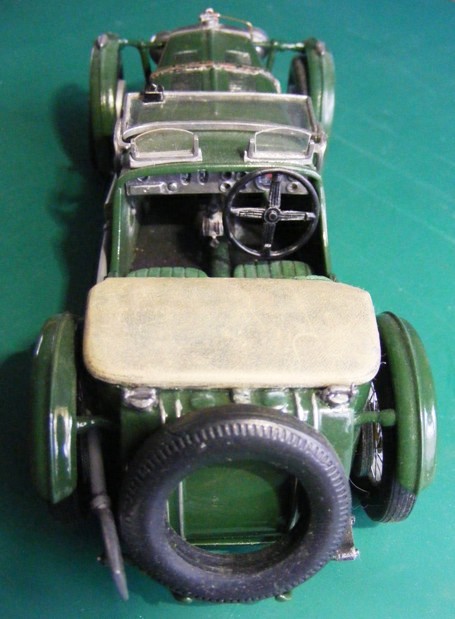 This model came to the Museum via our good friend Mr. Mike Slack. Mike had previously built it but time had taken it's toll on the model and as he no longer wanted it he past it on to us.
Rod set about stripping the model down to basic parts again and removed all the paint. With this resoration taking place in the 00's the Body paint finish is Halfords car paints and the detail painting is done with Humbrol acrylics and enamels. Some of the kits details have been augmented with wire (the radiator overflow) and doped tissue paper (the tonneau covers around the seats). The restoration was completed in February 2008.
South Eastern Finecast kits are the latest evolutions of the Wills Finecast white metal kits, and they are still available at very reasonable prices. SEF kits are recomended as starting points for the ambitious modeller who likes unusual subjects, or to add further details to his models, as they are accurate in looks and have a reasonable level of detail. While they might lack finess by todays standards they are well engineered. SEF offer subjects often ignored by other manufacturers in this scale.
RETURN TO -