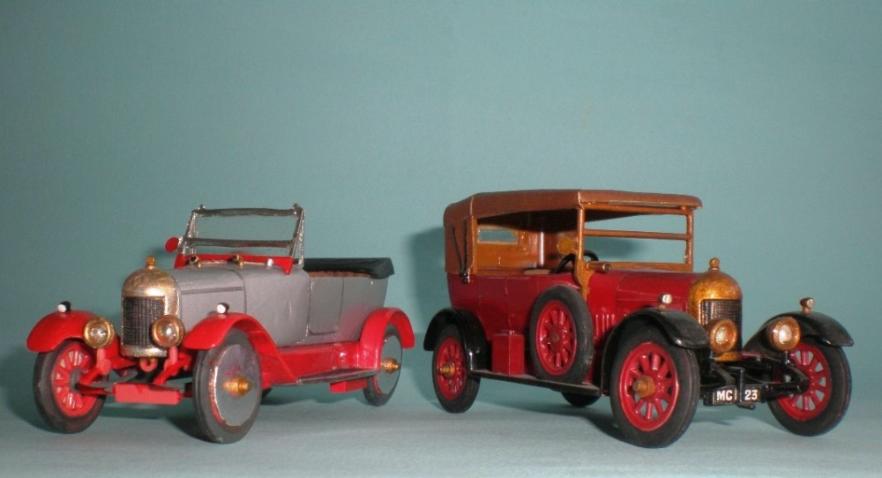 The first Morris Oxford was built at Cowley, Oxford in 1912. The rounded radiator earning it the nickname - Bullnose. More than 1000 were sold before World War I intervened. After the war Morris Garages "Chummy" was based on the same car but hadn't sold that well, despite winning a gold medal in the lands ends trials. The problem was the price, £350, While people were looking for something less "run off the mill" £350 was still considered expensive. The new Morris "Occasional Four", for instance, was available for £215 in 1924.
From 1924 MG took the Oxford and gave it a new aluminium body (courtesy of Raworth, an Oxford based coachbuilding company), got rid of any unwanted weight and converted the 13.9hp Morris 'Cowley' engine to a pushrod OHV unit, they also replaced the SU carburettor with a Solex carb'. Suspension was by half-elliptic leaf springs at the front with three-quarter elliptic leaf springs at the rear, and the brakes were assisted by mechanical servo. To the casual observer it was a posh "Oxford" but in reality it was much more. MG called their car, the 14/28, and it could reach 65 MPH, and they charged £375 for it.
In 1926 a fabric-bodied saloon model costing £475 was added to the range.Quite a price bearing in mind that in 1926 the Typical annual running costs for a family saloon would be about £60, and you could sail to the Isle of Wight on the new Car Ferry service - cost 15/- (75p).
Incidentally 1926 also saw the Nations 1st Traffic Lights introduced in Wolverhampton!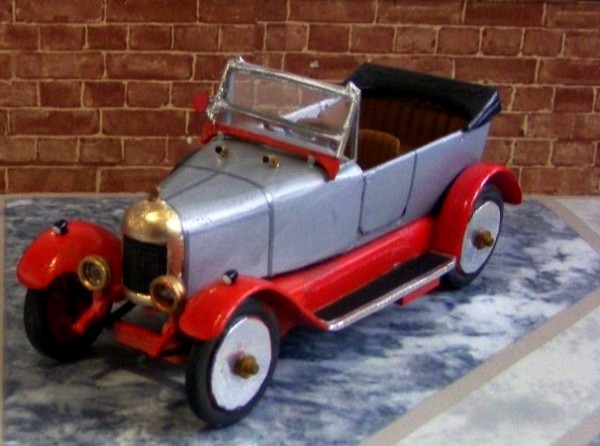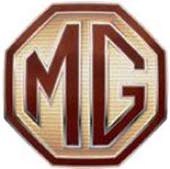 1/32nd scale conv'.
Built by Rod.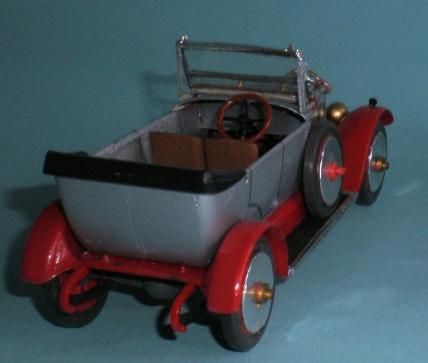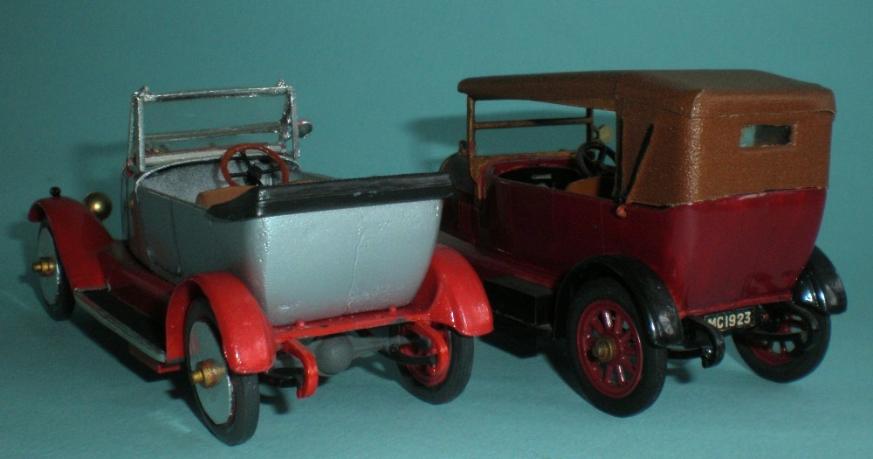 Rod originaly made this model back in the 1970s. Converted from the Airfix Morris kit it was initially covered with 'bacofoil' for the best aluminium finish available at that time!
In the 1990s when the tube glue had dried out, and the whole model disassembled itself, Rod took the oppertunity to further refine the model and use modern spray paints for the finish. Whether the spray paint looks better than the foil is debatable but we know for sure it will last better than the foil.
RETURN TO-