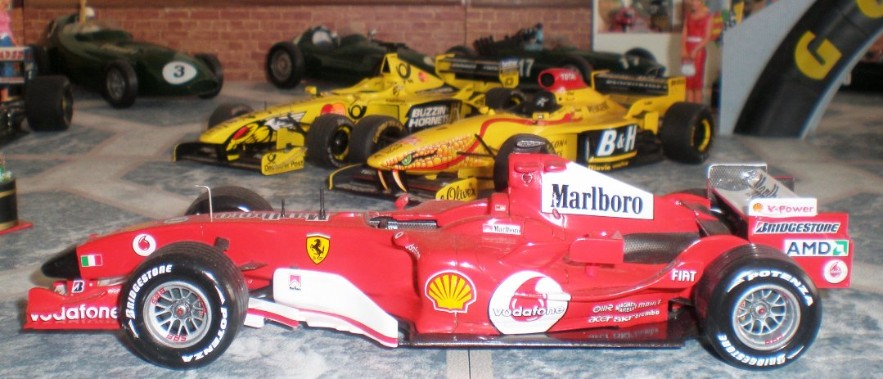 Ferrari and Michael Schumacher were dominant in F1 from 2000 to 2004. But after 6 straight constructors championships and five straight drivers championships the winning was about to get hard again.
Ferrari had run Bridgestone rubber for the past 7 years, but they never really got it together on the new 2004 tyres, Michelin proving far superior all season, and had their worst season since 1995 finishing 3rd in the constructors championship with 100 points.
Designed by Aldo Costa and Rory Byrne, this was not merely a development of the previous years car but neither was it a radical departure from that design ethos either. Powered by the 055 3Ltr V10 engine with drive running through Ferraris own seven speed gearbox. Refined Aerodynamics and an improved cooling system and exhaust positioning were all supposed to improve the car. But it basically couldn't get the most out of the tyres.
Debuting at Bahrain, after the first two races in which Ferrari had run the F2004M an upgraded F2004 car and found it no longer good enough to really compete, the F2005 still didn't match the competition, though on paper it should have, and it's drivers were certainly trying!
The Barhain Grand Prix was held the day after Pope John Paul II died. Several teams and drivers paid their respects, most notably Ferrari, who blackened their cars nose cones as a mark of respect.
Barrichello finished 9th ....1 lap down. Having had gearbox problems on Friday and Saturday he qualified only 15th. The team then chose to change his engine. Under the new rules on longer lasting engines and Gearboxes this choice resulted in Barrichello taking a five place grid drop and starting from the back of the grid. He ran as high as 6th before the second round of pit stops. When all this is considered 9th place was a good drive.
The only high spot of the season for Ferrari was at the U.S. G.P. When Schumacher won from Barrichello in a race which only had 6 contenders! It was a disaster for F1 tarnishing the sport in the U.S.A. for many years.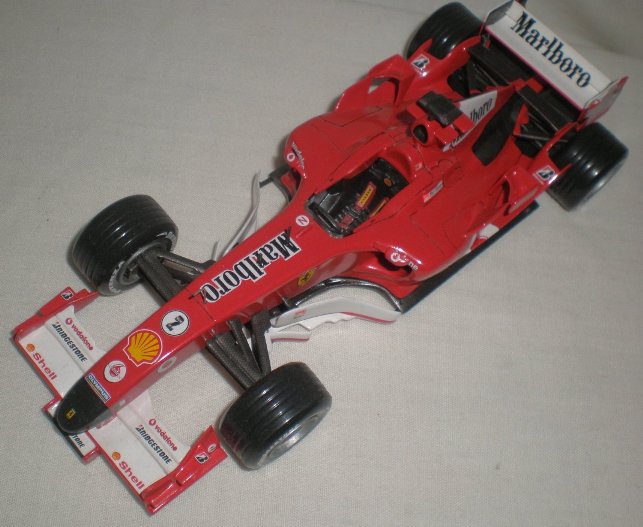 1/24th scale kit.
Built by Ian.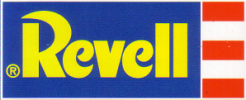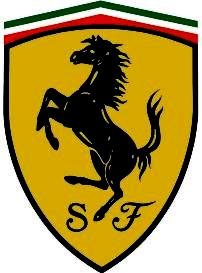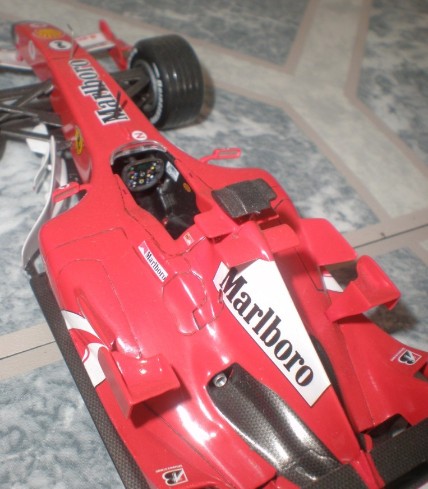 Revell's F1 kits have been criticized by many modellers for their inaccuracies and lack of detail. This must be balanced against the comparative cost of the kits and the fact that for a long time Revell were the only manufacturer releasing F1 cars in plastic.
They can be built into nice replicas straight from the box if you are prepared to put in the effort. Of course modelling is hobby and it is up to the builder how much research they want to do and how accurate they want to be. So at least with these kits you have a starting point.
Ian has learned how to plan his builds and can now manipulate these kits to produce nice looking cars. It does require fillers, sanding and patience, but when finished in Halfords car paints and all the decals are patiently applied, well, you can see for yourself.
This model was painted with Halfords car paints with Citadel acrylics for the details.
Extra decals were needed to create the car as raced at Bahrain in 2005. The black nose was a mark of respect for passing of Pope John-Paul II.
RETURN TO -