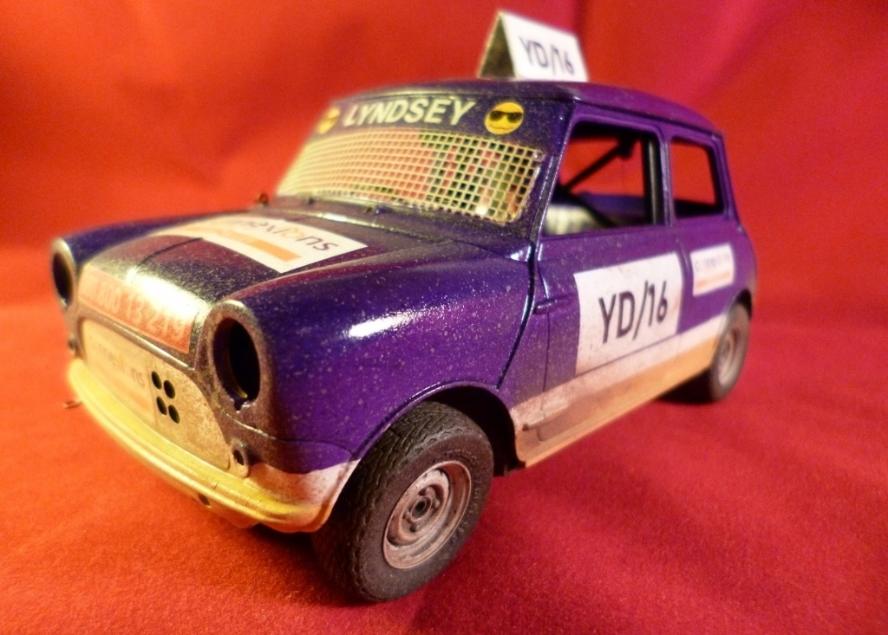 Lyndsey Knott's 2004 Class 1 Autograss Mini
The National Autograss sport Association describes Autograss racing as "Motorsports best kept secret" and certainly it does not enjoy the notoriety, even celebrity, of rallying or circuit racing. It is an amateur form of motor sport specifically aimed at low cost, all inclusive, participation.
Non-profit-making clubs hold events held at venues across the United Kingdom and the Republic of Ireland and has a history that harks back to the 1960s. Race meetings follow the usual format of qualifying heats and finals in eleven classes spread over two days. When all the class races are completed and if time and weather permit then the organisers may also hold "open" races allowing competitors from different classes to pit themselves against one another. It may transpire that over 200 races might be squeezed into the two days providing ample entertainment for the viewing public.
The clubs and NASA have always considered the social and family aspect of the sport of great importance encouraging people who may usually life far apart to come together at the larger events to maintain not just the sport but the social wellbeing of all participants. On a family level it is not unusual to fine members of the same family sharing a car at the same meeting, although the Juniors (12 - 16 years) are only allowed to compete in the two lowest powered classes for safety reasons.
As well as the club events and invitationals the NASA hold a National Championship event each year for all the men's classes and a separate event for the ladies and junior classes. There are eleven official NASA classes ranging from production saloons to the single-seat 'specials' begin with Class One.
Class 1 is for standard 1000cc cars and is the usual entry level class, particularly for juniors. A list of allowable modifications must be adhered to whether the car is the historically favourite classic Mini or the more recently allowed Peugeot 106, Nissan Micra, Toyota Yaris and Citroen AX. While decorative trim, dashboards and seats are removed (as in all Autograss cars), the engine, chassis and suspension changes allowed in class 1 are very restricted. The aim is to keep this class as cost effective as possible hopefully making the initial outlay needed to go racing as little as £500. Of course, the other classes have ever decreasing constraints until you reach the 'specials' classes with unlimited modifications or purpose-built chassis and such; these cars may cost many thousands of GBP to build or purchase.
The subject of our model is a Class 1 Autograss races inspired by the racing achievements in the junior classes of the young Lyndsey Knott. Not actually a relative of ours (as far as we know) the link was too much to ignore, particularly as Ian has a daughter named Lindsey.
In 2004, after just two years of experience and still at the age of just 14 years, Lyndsey Knott was able to land a sponsorship deal from the local training and education group "Connexions Tees Valley" allowing her to travel and compete in meetings further afield and in the Junior National Championships in December 2004. A director of partnership development was reported as saying of Lyndsey "She is a fantastic example for other young people and particularly young ladies", "showing gender is no barrier in her chosen sport".
At the 2004 Junior National Championships Lyndsey was up against a 135-strong junior entry. Describing her feelings before taking on her first National Championships Lyndsey said "There will be some good drivers but I just want to go and have some fun."
At the end of the 2005 Dales League season, open to members of the Yorkshire Dales and Solway Autograss clubs, Lyndsey Knott was third in a junior class. She went on to do even better in the coming years and left the faithful Mini behind as she moved up the classes taking race wins and becoming Cumberland Ladies champion. Lyndsey continued to campaign in Autograss until 2013 taking more victories and at least one podium in the Junior National championships.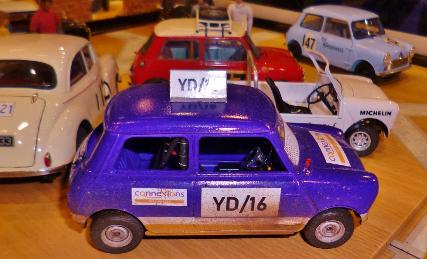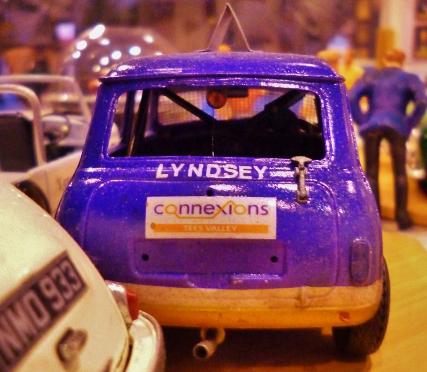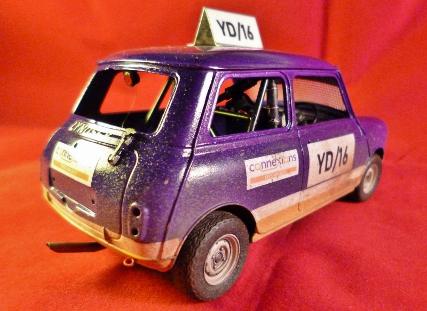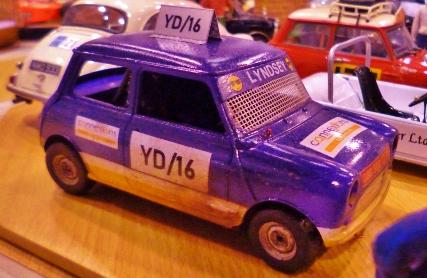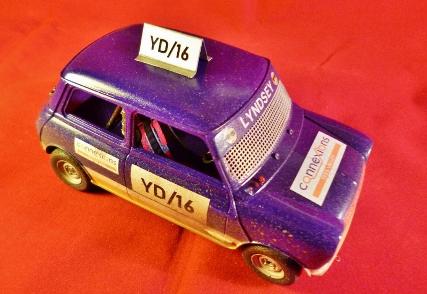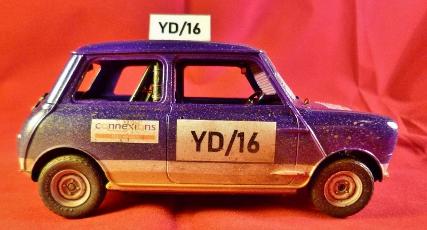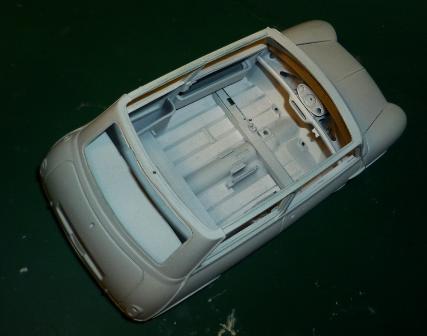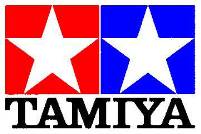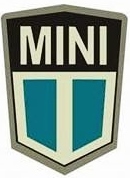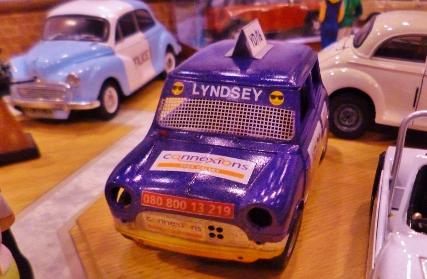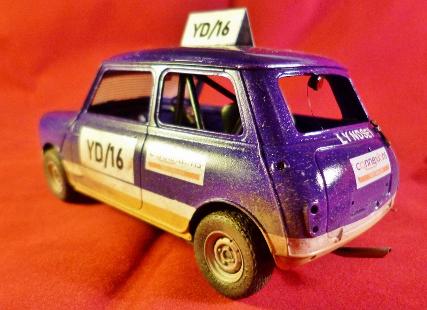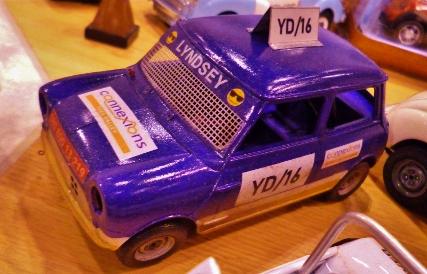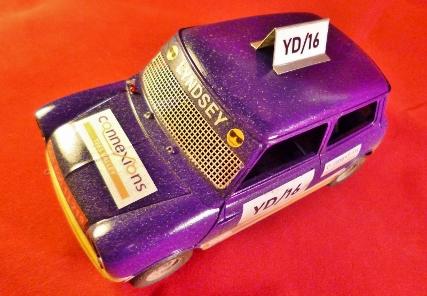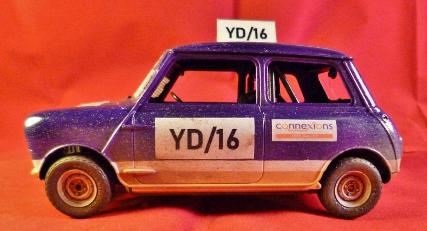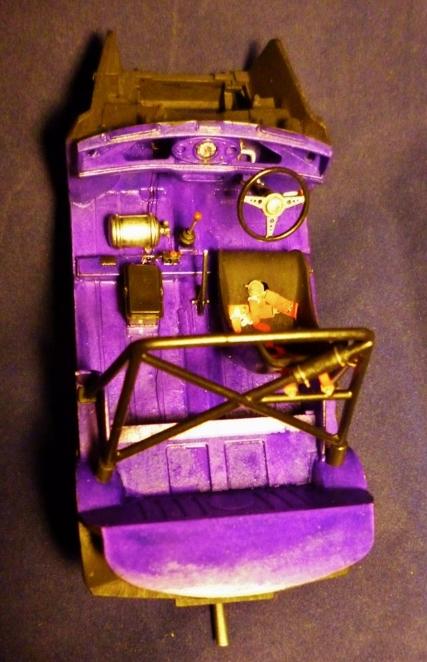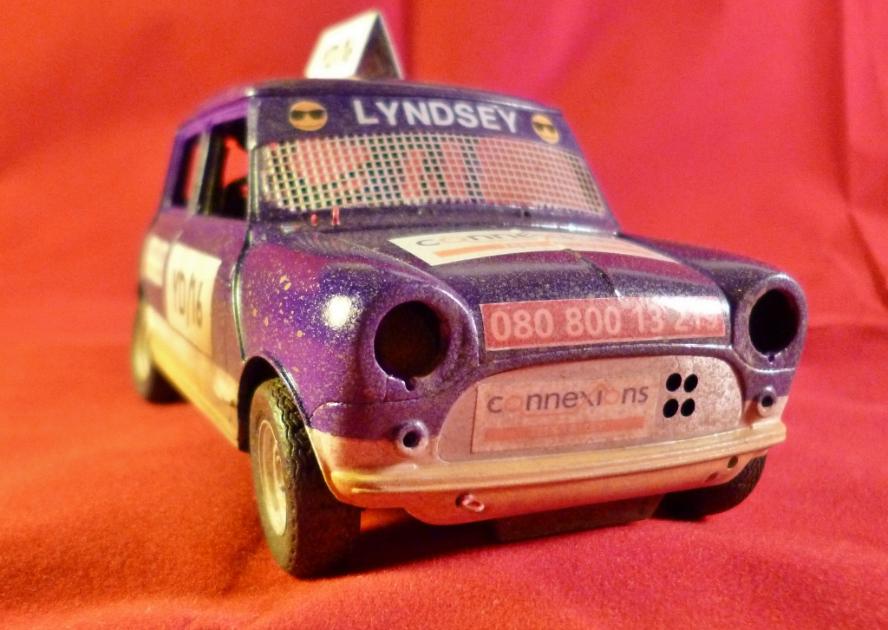 Tamiya 1/24 Morris Mini Cooper 1275s Mk.1 kit # 24039 1983 initial release followed by the 1967 Monte Carlo Rally winning car kit # 24048 in 1984, a club racing version, kit # 24130 in 1993 and finally the very rare Austin Mini Cooper 1275S Mk1 in 2001 kit # 24235.
This model was made from the Club racing version although in fairness most of the parts went into the spares box. It is a cruel irony that models which are made with few of the original kit parts often take much longer to build then a straight out of the box kit model. This was very true of this particular model.
The problem is that much of the moulded-on detail, like the internal door linings and the window rubbers, were not needed in this stripped out racing version. To achieve this look required hours of careful sanding and scraping to remove the said detail, followed by more time spent blending in the rear chassis wall from a Fujimi Mini kit and creating a basic bare floor look.
The spares box donated a racing seat, which was further amended, additional roll cage parts, an internal battery box and racing fire extinguisher. Seat belts came from an Eduard set and took quite a lot of time to set in place.
Externally the windscreen grill was cut from brass mesh with the sun visor and front grill plate being fashioned from litho' plate. The towing brackets and emergency controls were added from the spares box and the decals were made at home on a lap top. The final touch was blanking plates added to the rear light apertures using parts from a generic set, # CCANS-003, by Coastalcraft.
The body painting has been done by airbrush using acrylic hobby paints from Deco-Art sealed with Johnson's Klear and Zero lacquer in an effort to make the car look like a body that has been repainted several times over its career. Detail painting was by brush using Deco-Art, Citadel, Tamiya and Revell acrylic paints and Humbrol enamels.
All in all, this model, while not perfect, does capture the essence of Autograss championship racing and proves an interesting addition to the story of the Mini. The story of one of the most adaptable and beloved cars ever produced.
RETURN TO :-