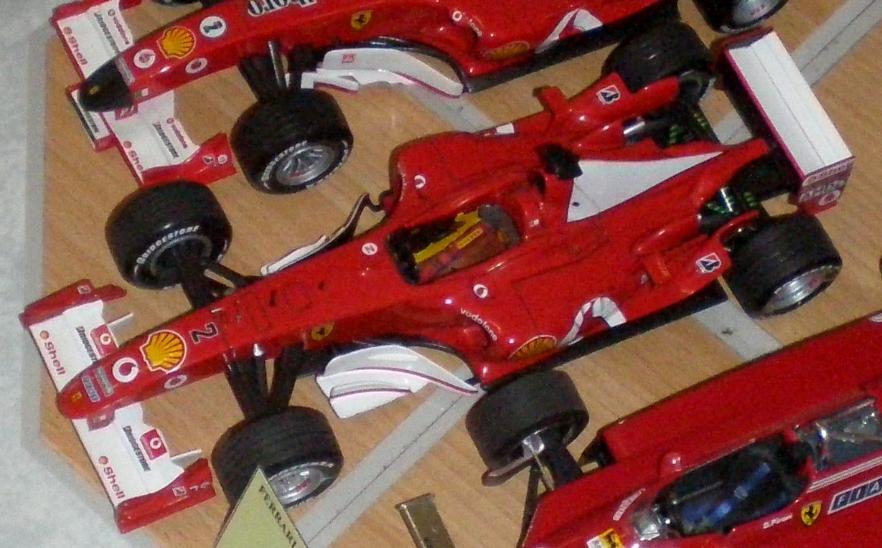 The Ferrari F2003-GA was designed by Rory Byrne (Chief Designer) and Ross Brawn (Technical Director). Basically a development of the previous years Ferrari F2002, a car that was so good it continued to be used well into the 2003 season. It featured bulbous sidepods and a longer wheelbase to improve stability and handling. Ferrari Type 052 engine was employed, itself a development of the previous years engine too. It developed 930 hp at 19,000 rpm from it's 2,997cc V10. The engine was mated to Ferrari's own 7 speed, semi-automatic sequential, longitudinal gearbox. It featured a quick-shift system and limited-slip differential, which was electronically controlled from the steering wheel.
It was given the "GA" title as a mark of respect to Gianni Agnelli, the head of Fiat who died in January 2003.
The F2002 was so competitive Ferrari ran it in the early part of the 2003 season while the F2003-GA was developed further. The F2003GA debuted at the Spanish GP, the 5th round, and won first time out. The car was fast and competitive, but used up its tyres, which, during the unusually hot European summer led to several late race tyre problems. Once Bridgestone discovered Michelin's tyre secrets Ferrari became more competitive and were able to hold off both Williams and McLaren for the constructors' championship. Schumacher took his sixth drivers' title, breaking Juan Manuel Fangio's46 year old record.
Race is probably best remembered for the defrocked priest Neil Horan, who, wearing a saffron kilt and waving a religious banner, ran along Hangar straight, toward the oncoming traffic which was doing around 280 km/h at the time.
The sporting news was the Rubens Barrichello took pole and Schumacher could only manage 5th on the grid. Unfortunately he made a slow start and was overtaken by two competitors, unphased he stuck to his race strategy and battled back to win the race. He was harried all the way by Juan Pablo Montoya who claimed 2nd place, and in turn was followed home by Kimi Räikkönen. 2003 also saw a change in the way points were awarded for both the Constructors and Drivers titles. The system changed from 10, 6, 4, 3, 2, 1 for the first six finishers at each race to 10, 8, 6, 5, 4, 3, 2, 1 for the first eight finishers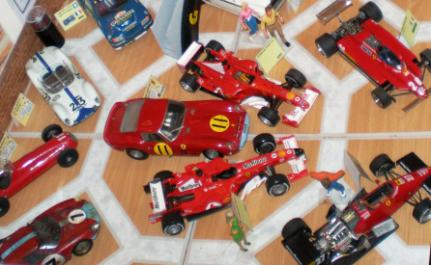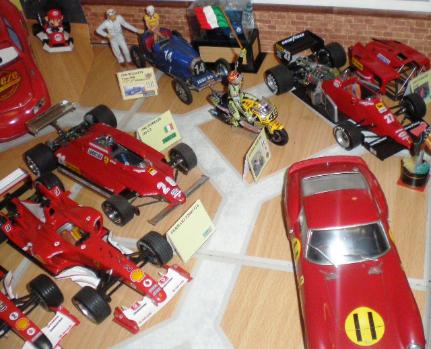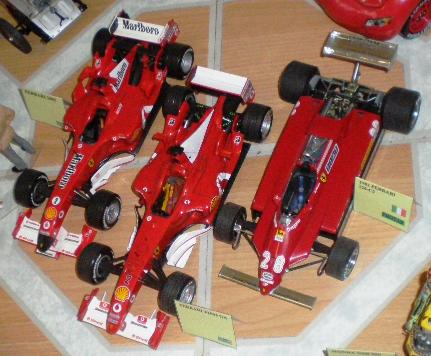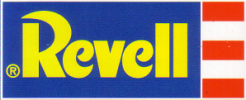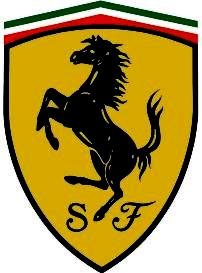 1/24th scale kit.
Built by Ian.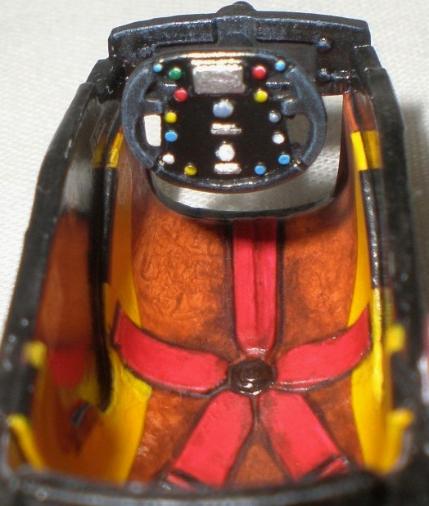 Revell's F1 kits have been criticized by many modellers for their inaccuracies and lack of detail. This must be balanced against the comparative cost of the kits and the fact that for a long time Revell were the only manufacturer releasing F1 cars in plastic.
They can be built into nice replicas straight from the box if you are prepared to put in the effort. Of course modelling is hobby and it is up to the builder how much research they want to do and how accurate they want to be. So at least with these kits you have a starting point.
Ian has learned how to plan his builds and can now manipulate these kits to produce nice looking cars. It does require fillers, sanding and patience, but when finished in Halfords car paints and all the decals are patiently applied nice models can be made. Even the moulded on seat belts can come to life with a little time.
This model was painted with Halfords car paints with Citadel acrylics for the details.
RETURN TO :-