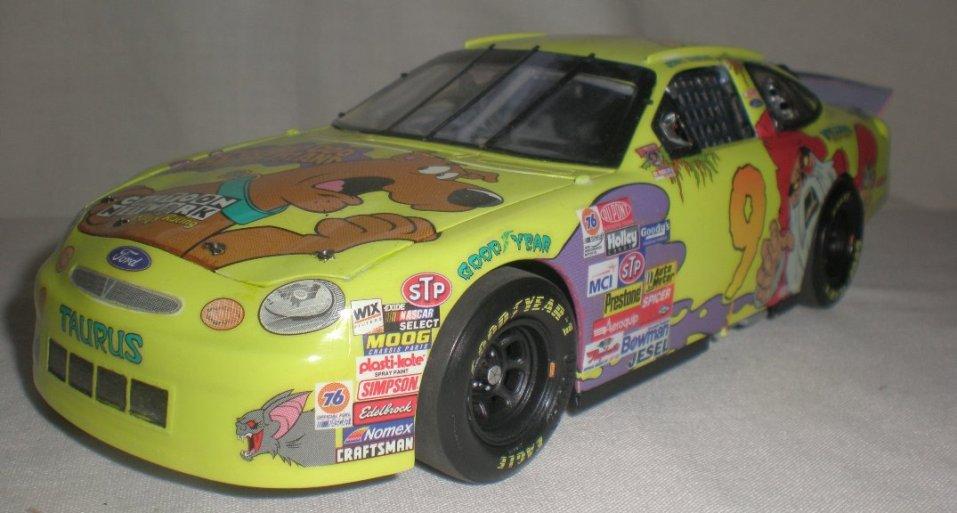 Jerry Nadeau started driving Karts at the age of 4 and gained over 50 major karting wins by 1983 and he simply carried on racing where ever he got a drive, primarily in road racing but not exclusively. His Winston cup debut came in 1997 at the Michigan international speedway entered by Team owner Richard Jackson for 5 races during the season. A best start of 9th and best finish of 30th might not sound much to us but for a rookie it drew a lot of attention.
For 1998 Bill Elloitt and Dan Marino,s team started him but Jerry moved to the Melling Racing Team (deputising for an injured Lake Speed) and it was with them he ran the cartoon network Scooby Doo car. He was expected to compete for the Rookie of the year in '98, even though he had been a road racing driver everyone believed he could adapt to the ovals quickly. He did, and finished 3rd in this competition.
The Ford Taurus was the best-selling car in America the for the previous five years, so when Ford looked to replace the Thunderbird for the 1998 Winston cup series the Taurus seemed the obvious choice.
"NASCAR is all about racing cars that the fans can relate to"....and "the Taurus has been a winner with the public since it was introduced in 1986, and we expect it to be a winner for our Ford NASCAR teams." said Ford spokesman Rob Rewey.
Ford were correct and the Taurus has now won over 100 cup races!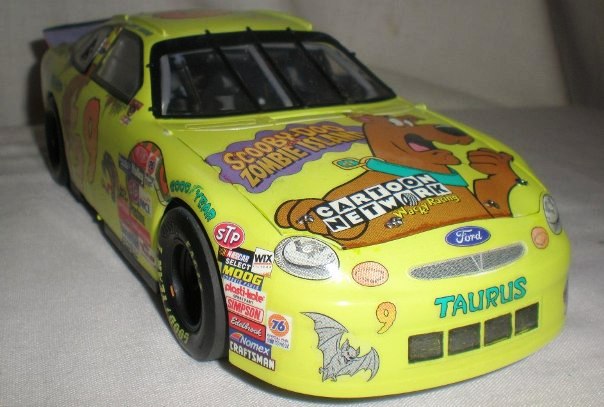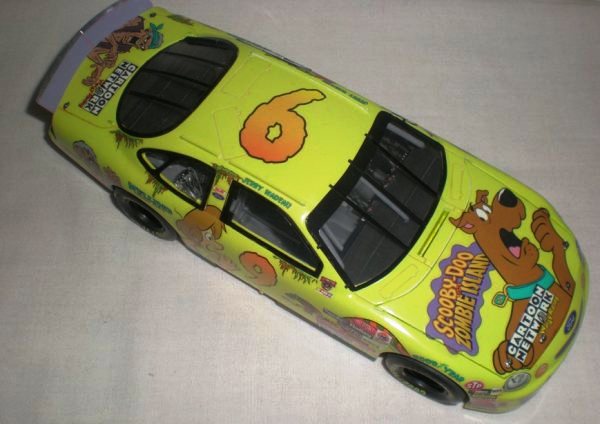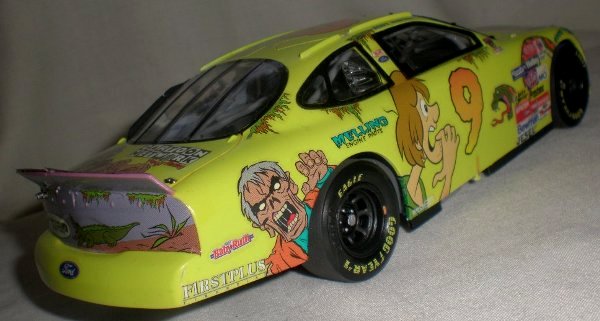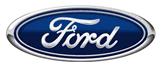 1/24th scale Kit.
Built by Ian.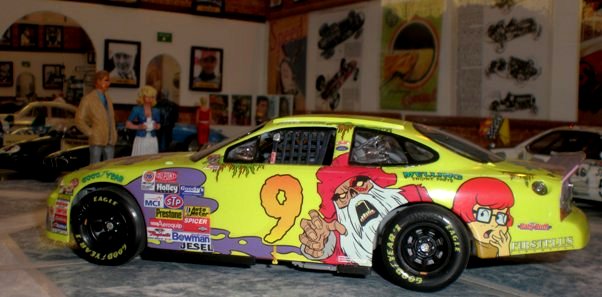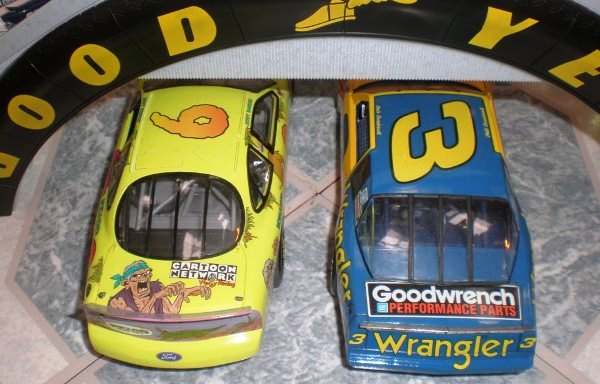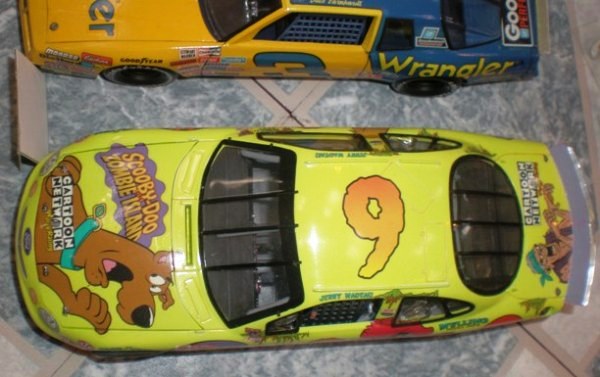 To get the colour for this car Ian mixed several Acrylic paints together untill he got what he wanted. He then sprayed them by airbrush over Halfords white plastic primer. Once the body colour was on the Halfords clear could be overcoated to get a gloss finish and give a better base for the decals to go onto. They weren't the best decals, thick and unyielding, but they were solid and went down fast. After the decals had set then further coats of Halfords gloss were slowly built up untill wet coats could be applied. This all resulted in the smooth highly polished NASCAR body.
The kit is other wise built from the box. It does not have brilliantly fitting parts but with a little time does turn out ok.
RETURN TO -