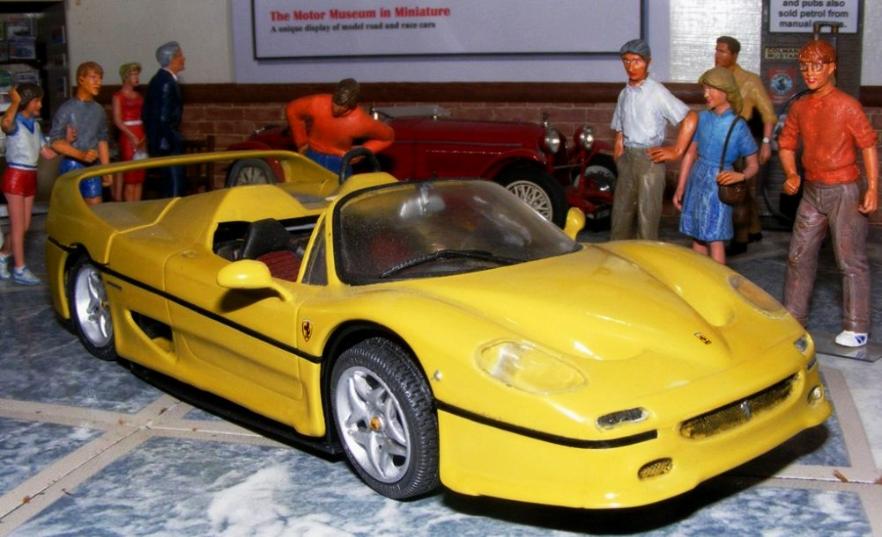 Launched at the Geneva Motorshow in 1995, the F50 is 'a Formula One car for the road' and topped the Ferrari range untill 1997. It was a replacement for the F40 and meant to mark Ferrari's 50th anniversary, though it was two years ahead of that date.
Directly built upon F1-technology and materials the F50 is outstanding for the era. Featuring a carbon fibre monocoque type chassis (two door, two seat convertible with a removable hardtop) and a contemporary 4.7 litre V12 engine directly developed from 644 F92A Formula One car. The engine was also used in the 1994 IMSA Ferrari 333 SP which gave the F50 eligible as a stock engine WSC category.
349 sold to the public whilst one was reserved for Ferrari's own collection.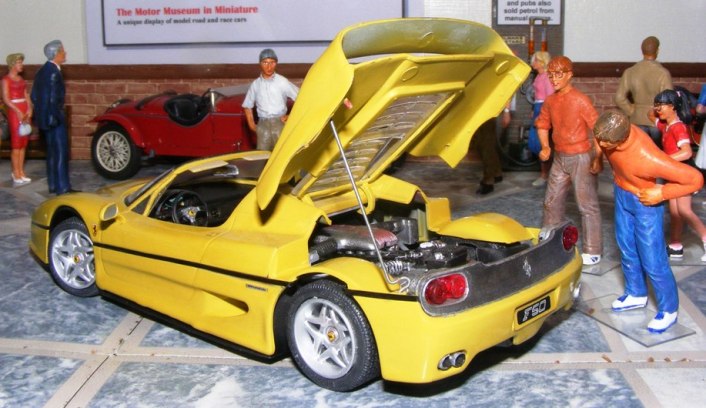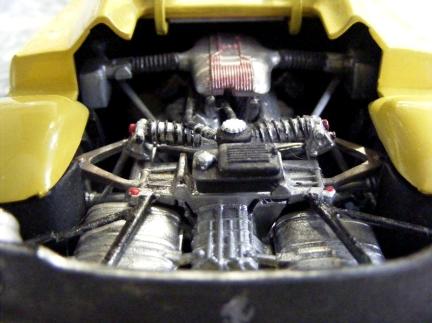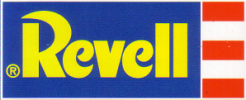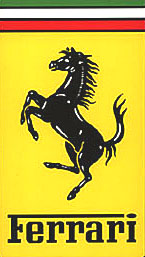 1/24th scale kit.
Built by Rod.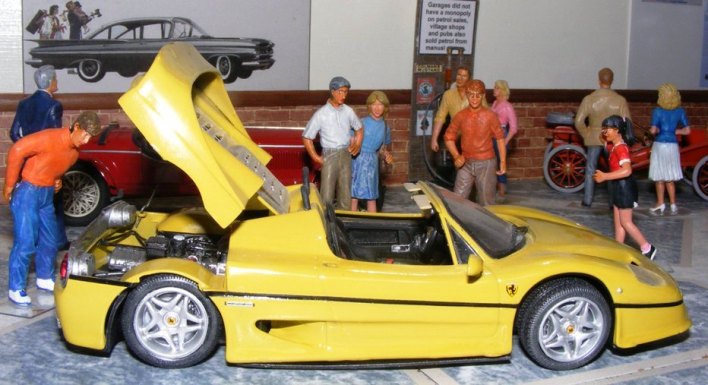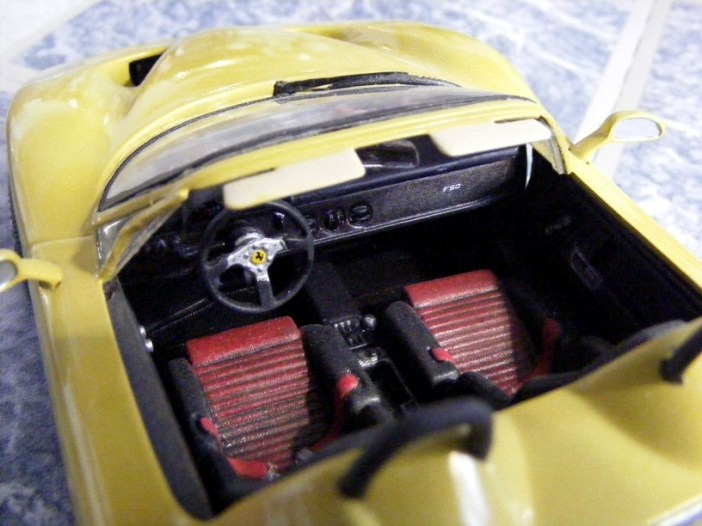 Rod built this kit in 2010 straightfrom the box. Revell kits vary in fit quality but the Revell de kits do tend to be better. Ian bought this kit for £1.50 at a Sunday car boot sale, which goes to show you should always keep your eyes open for bargains. A few bits were broken but nothing Rod couln't fix.
The Body is painted with Halfords car acrylic spray paints. The interior is painted with Humbrol enamels and acrylics.
Revell released this kit in 1995, product number 07376. It was released in the USA a short while later re-boxed as Revell Monogram. Revell have a long history in plastic models and car kits have always been a core part of their business. These days that has translated into strong ties with the sports car manufacturers, including Ferrari, as well as Formula One teams in Europe. In the history of Revell (including all scales, easy kits and snap tites), over 70 Ferrari kits have been released!
This same kit has also been released under the "HYPA model kits" brand name, kit number 01181, in green plastic! "HYPA" are a small concern apparently the UK importers for Japanese Kits like Imai in the 1980s but growing to import a wide range of kits by the 1990s. Another company to box this kit was "LEE", number 01181 for green and 01182 for red plastic.
Tamiya's kit, available in red or yellow plastic, is undoubtedly a better kit but will cost you more to by so comparisons are a little unfair really. You will get what you pay for in this case.
RETURN TO :-