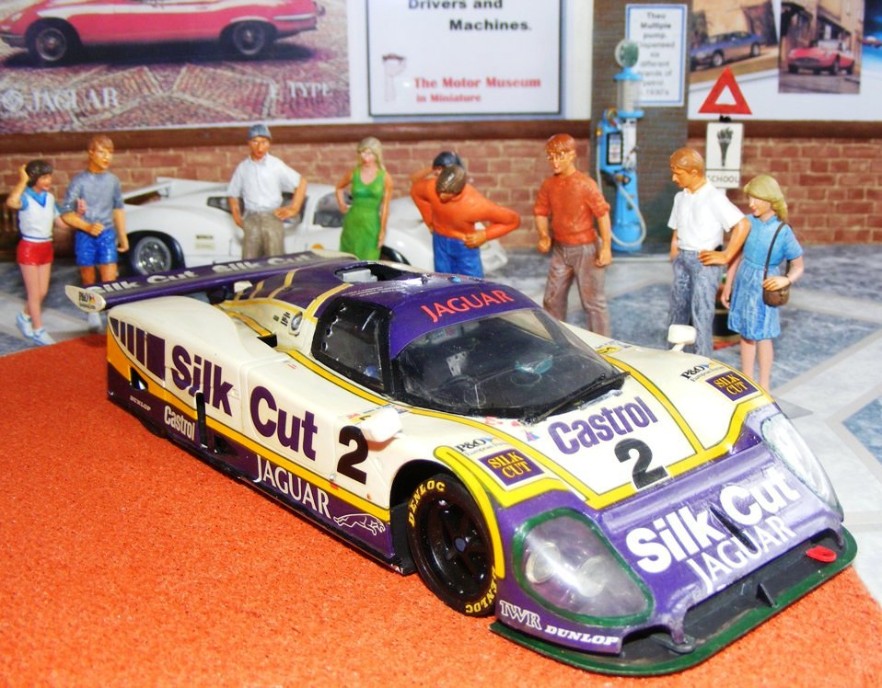 1988 and Jaguar once again win the Le Mans 24 Hour Race after an interval of 31 years. It was a statement to the world that, after a traumatic decade, the company was once again a force to be reckoned with on both road and track.
After some success in America a Group 44 racing programme got under way representing Jaguar, although without success, in Europe by returning to Le Mans in 1984 and again in 1985. But by this time the company had decided to back the rival UK-based, Tony Southgate XJR-6 built for Group C competition by Tom Walkinshaw Racing.
Completed in 1985, teams ran in 1986 and 1987 with the XJR-8 although in both years the Jaguars proved to be no match for the Porsche opposition. However, in 1987, the XJR-8 gave Jaguar its first ever world sports car championship victory.
Then, in 1988, no less than five XJR-9s were entered for the Le Mans; one was victorious and another came in fourth. It was the first Jaguar Le Mans triumph since 1957.
A further victory followed in 1990 with XJR-12's in first and second places, to bring Jaguars triumphs in the 24 Hour classic race to seven.
There could be little doubt that the big Cat was back!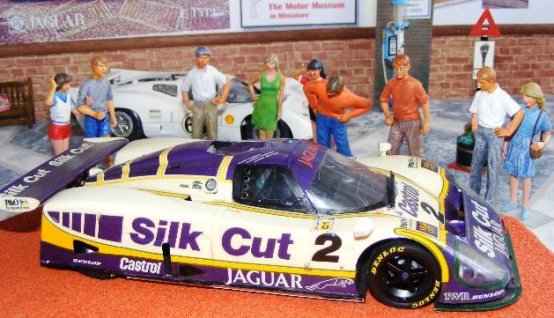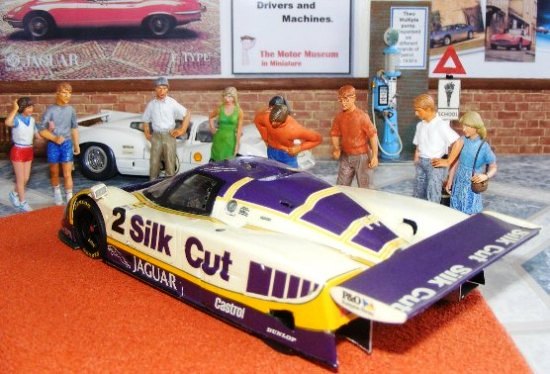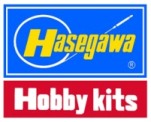 1/24th scale kit.
Built by Rod.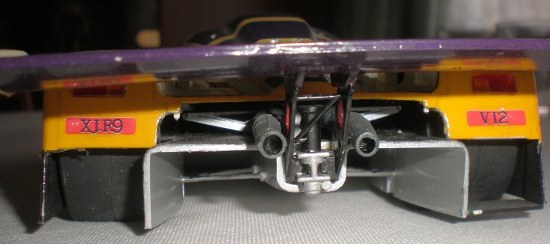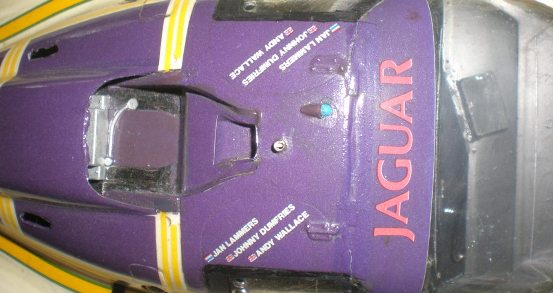 Rod built this model in the late 1980's soon after it came on the market and not long after Jaguar's historic win. It was unusual that it had the full sponsor logos included in the kit as well as the option replacements due to cigarette advertising bans coming into force in different countries at different times. In other manufacturers kits these logos had already been dropped and the After Market in cigarette logos boomed as a result!
Hasegawa's kit uses several of the same sprues for the different versions, so they can get the most out of the moulds, but you end up with a lot of spare parts. Hasegawa released at least three versions covering IMSA, Le Mans and the sprint version alongside the XJR-8 kit too. The kits all seem to be of similar kerbside nature and straightforward to build. Tamiya's version has more detail and is a a great kit to build too, but Tamiya didn't do the other versions.
Rod has used Humbrol enamels for all the paint work. Considering he didn't use any decal softening agents (we didn't have them then!) he's done a remarkable job with the decals.
RETURN TO -