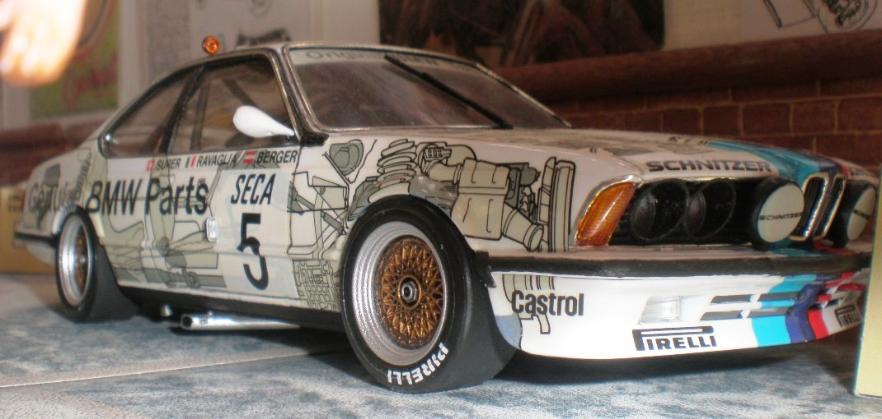 Originally conceived by Jules de Their and Henri Langlois Van Ophem, the 24hrs de Francorchamps was started just one year after the first 24 Hours of Le Mans. First run under the patronage of the Royal Automobile Club Belgium, in 1924, over a 9.3 miles (15.0 km) public road course between Francorchamps, Malmedy and Stavelot, from 1966 to 1973 it featured as part of the European Touring Car Championship and from 1953 to 1981 counted towards the World Sportscar Championship. From 1979 the race was run on the shortened 7km track and has remained an annual event ever since.
The BMW 635 CSi was developed extensively for group A racing, which was actually the closest to stock cars at the time. Weight was trimmed down to 1,185kg and it was powered by a 3.5Ltr single overhead cam engine which produced an amazing 300 horse power.
Schnitzer were founded in 1967 by the brothers Josef and Herbert Schnitzer. They are one of the most successful campaigners of BMW cars over many decades now and their record is extensive.
1978 Deutsche Rennsport Meisterschaft (Harald Ertl, BMW 320i Turbo)
1983 ETCC (Dieter Quester, BMW 635CSi)
1986-1988 ETCC & 1987 World Touring Car Championship (Roberto Ravaglia, BMW M3)
1989 DTM (Roberto Ravaglia, BMW M3)
1989-1991 Italian TCC ('89: Johnny Cecotto & 1990-91: Roberto Ravaglia, BMW M3)
1993 BTCC (Champion: Joachim Winkelhock and Runner-up: Steve Soper, BMW 318i)
1995 Japanese TCC (Steve Soper, BMW 318is)
1995 Super Tourenwagen Cup (Joachim Winkelhock)
1998 Super Tourenwagen Cup (Johnny Cecotto), BMW 320i
2001 ALMans Series GT (Jörg Müller), BMW M3 GTR V8Team
They have remained in Touring car racing under the "BMW Team Germany" banner in World Touring Car Championship.
As for the drivers well Ravaglia's record is clear from the above and Gerhard Berger made a real name for himself in F1, at Ferrari and McLaren (winning 10 times and setting 21 fastest laps).
Marc Surer is probably the least remembered now as he was the most experienced of the trio and the eldest by far. He did well in lower formulas and gained a reputation as a Sports-touring car driver. Surer's spells in F1 never quite achieved the recognition he would have liked driving for ATS, Ensign, Arrows and Brabham, usually due to his BMW connections, they backed him his whole career.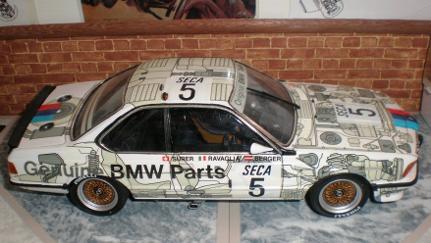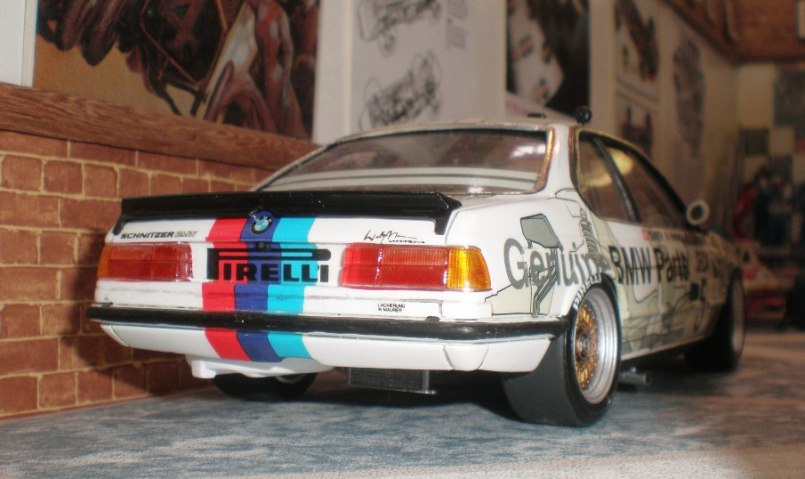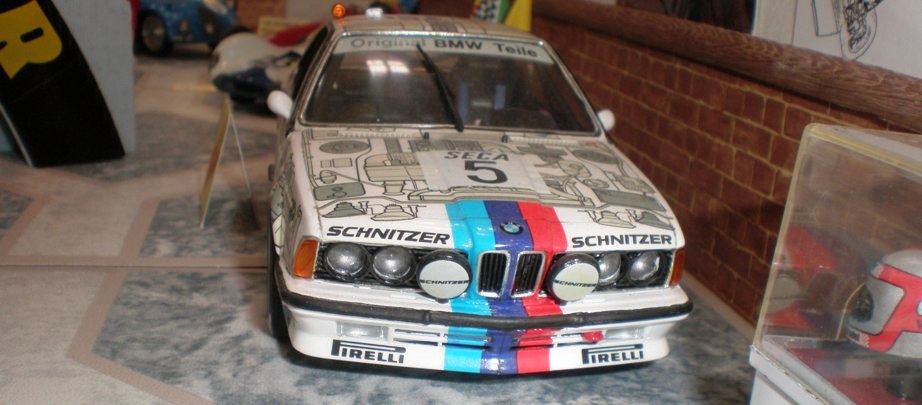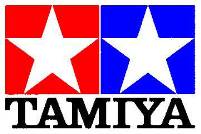 1/24th scale kit.
Built by Ian.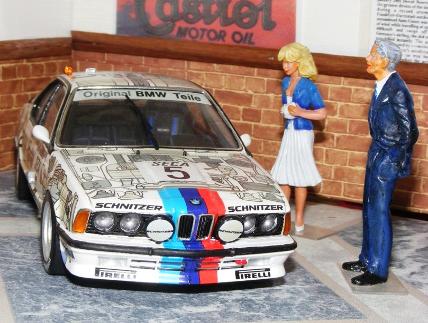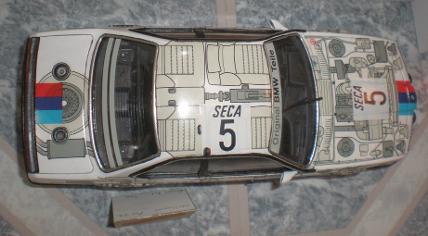 Ian came across this kit, Tamiya #24061, on a second hand traders stand at the Shropshire scale modellers show, RAF Cosford, around 2011. It had been started and the body painted blue so a major paint strip was needed. Once that was done the model was built from the box and the decals make for a very interesting colour scheme. Fujimi also released this car but we can't give you a comparison as we haven't seen the Fujimi version. As for colour schemes, Tamiya have recently released the kit, #24322 with Jagermeister decals and there are many after market decal sets including a nice JPS set, by Reji models, for the 1985 Bathurst car of Denny Hulme.
As you would expect of a Tamiya kit it goes together well and is a very satisfying model. If there is a problem area it is the bumpers; the black rubber inserts are tricky to paint freehand and hard to mask if you want to spray paint! The body colour is Halfords appliance white with Halfords clear acrylic over the carefully applied over the decals. All the small parts and detail painting is done with Citadel acrylics and Humbrol enamels. One extra Ian did add was the yellow Kevlar carbon fibre decals to the body of the racing seat; working from reference photo's Ian thought it helped brake up the rather dark interior.
RETURN TO :-