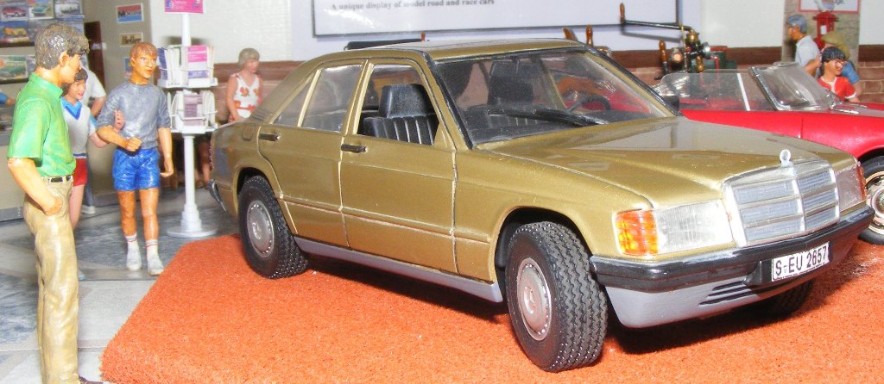 The Mercedes-Benz 190E was a compact sports sedan aimed at executives. Dubbed "the Baby Benz" the 190 was the most affordable model in their Mercedes range, and ran from 1992 to 1993.
Amongst the items that were a first for Mercedes was the 190's patented 5-link suspension at the rear. The design also had anti-roll bars front and rear, anti-dive and anti-squat geometry, and was available with airbags, ABS brakes, seatbelt tensioners, and other advanced safety features. Limited slip differentials and traction control deviceds became available in this range along with self leveling suspension and a 5-speed manual gearbox.
The 2.6Ltr straight 8cyl engine model was produced in 1986. This produced 160 bhp and being a straight six, it had a smoothness lacking in the four-cylinder engines.
Through the models duration it was developed and it's specification upgraded. The Evolution models were very sporty cars and 190es took to the track. As well as the engine upgrades and body work packages on these cars the road version became available with Diesel engines and the 2.3 ltr and 2.6 ltr units were further enhanced with 16 valve heads and the AMG tuning company then took it all to the enth degree with their versions!
The 190E series was replaced in 1993 by the C-Class.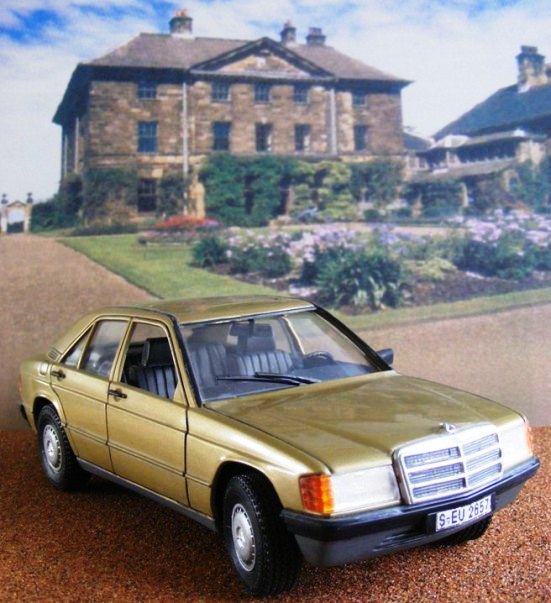 1/24th scale kit.
Built by Rod.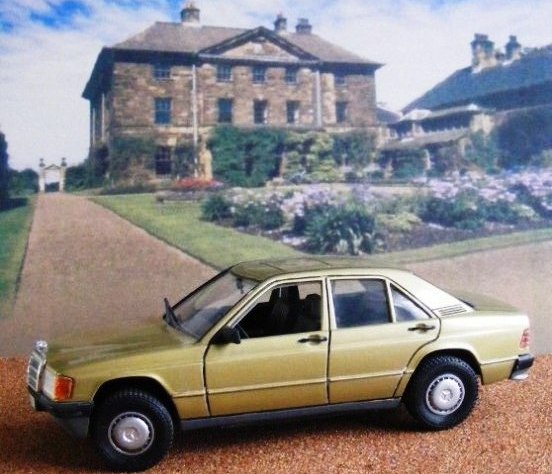 Built in August 2002 this model is sprayed with Halfords car paints. Humbrol enamels continue to be used for detail painting along with Citadel and Humbrol acrylic paints. Ink washes are used to help pick out the recesses of the door and panel lines Dry brushing techniques are used on the interior upholstery to give it some life.
Esci is not as main stream as some model manufacturers but has been around for a long time and they have a large military catalogue. Some of their kits are rather basic while others are extremely detailed but most seem to be reasonably accurate in there looks and details while most importantly being straightforward to build. The parts generally fit together well if not to Tamiya standards can give some of the other manufaturers more than a run for their money.
RETURN TO -