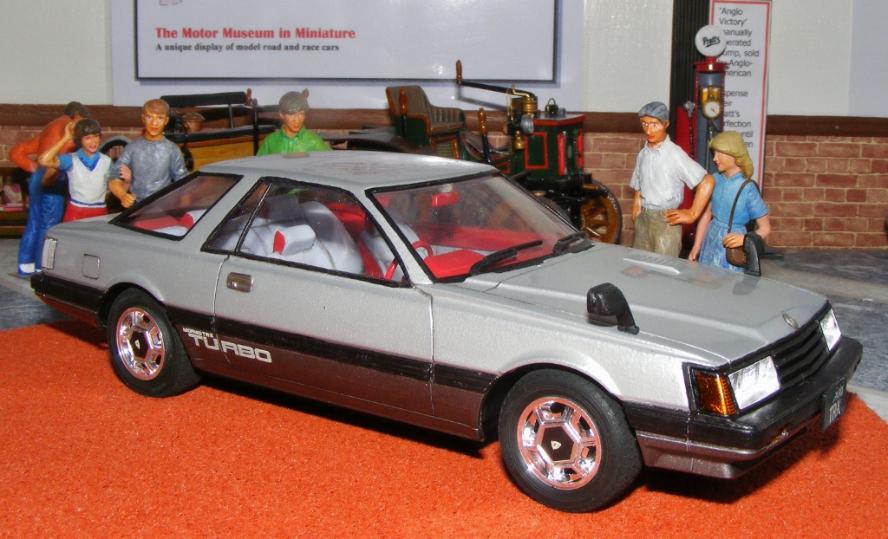 1981 Nissan Leopard TR-X Turbo
In the 1970s the Datsun range of cars had a mixed reputation. While some were very sporty, and all were well made, the bodies rotted away much faster than other manufacturers so the brand suffered in the image stakes leading to a considerable sales drop-off. In a clever piece of marketing Datsun disappeared and a new manufacturer Nissan came into being. As part of this "Nissan Plan" the Leopard had a 20-year production life before finally being discontinued in 1999. By then the world had moved on again and having been overproduced, and out paced by the Toyota opposition, the Leopard slipped quietly into history.
Car design through the 1970s was fast paced. Driven by the ever more demanding consumer market forces, more luxury, more conveniences and more style (for less cost), were added by car designers all around the world. Japanese car manufacturer Nissan was looking for new products to compete with Toyota in Japan and increase their share of the international markets wherever they could. One of the designs being the Nissan Leopard series. In two door coupe or four door sedan form, these hard top cars were a blend of sporty performance and high-end luxury; a blend that is more appreciated today than it was at the time.
The first-generation Leopard TR-X (F30), was sold between 1980 and 1986. Launched in September 1980 it fell into the upper medium sized class of cars. It could be purchased as 4-door sedan and 2-door coupe and with a choice of engine versions.
The Leopard was sold for the Japanese market and relatively few were exported. Exclusively sold through Nissan Bluebird stores the Leopard sedan sat beside the Fairlady Z on the sales floors. If you wanted a 2-door Coupe you had to visit a Nissan Motors store. However, both models were sold for the same price. As a replacement for the Nissan Cedric, Gloria and Laurel Coupés the Leopard Coupé was a decent seller but couldn't keep up with the 4-door sales figures. Neither really set the world alight as the angular body styling, very reminiscent of the Toyota Soarer, was already looking dated at the launch. Interestingly, both body styles carried the same price tag.
The two door fixed head coupe F30 Leopard hit the roads in 1980. If having an angular body might not have looked immediately up to date at the time, the coupe did have good visibility and a coefficient of drag of 0.37, both perhaps improved by the very slim C-pillars and "glass-to-glass" faux wraparound rear end cabin design.
Front mounted, naturally aspirated inline engines, of four or six cylinders drove the rear wheels in format likely to have appealed to US customers had enough been shipped over to the States to attract attention. The smallest engine was a 1.8Ltr 4-cyl which had a four-speed manual transmission, the larger engined cars, 2Ltr, and 2.8Ltr, had five-speed manuals as standard with a three-speed automatic being available as option. The 2Ltr engine also boasted an electronic engine management system which Nissan had developed in collaboration with Hitachi.
Nissan added a turbocharged 2Ltr engine to the range in July 1981 and soon dropped the heavier and more expensive 2.8 engine completely. In 1984 a Limited-edition Turbo version was released using the 3Ltr turbo engine from the 300ZX making it a very fast "personal luxury" car.
Industry firsts for the Leopard included a dashboard mounted fuel consumption gauge and from 1982 the world's first steering switches by optical communications. Another interestingly unique feature was the small wipers attached to the top of the front wing mounted rear-view mirrors which could remove accumulated rain and dirt.
The first-generation Leopard was on sale from 1980 through to 1986.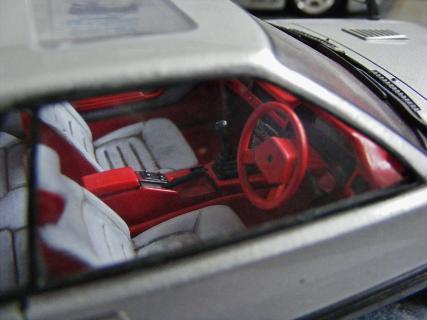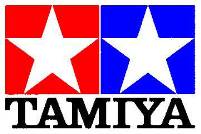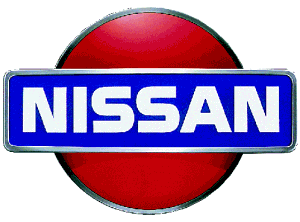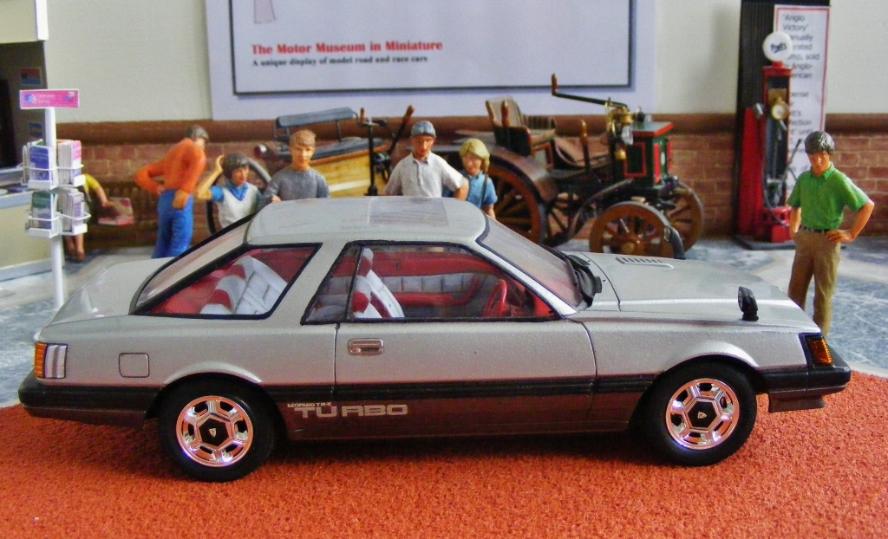 This 1/24th scale Tamiya kit, # 24020, 1981 release of Tamiya's slightly earlier of Nissan Leopard 280X-SF-L, kit # 24018. Both are fairly rare in Europe and don't seem to come up on web searches for sale elsewhere either; if one does, it seems command a heavy price.
This model was built by Ian as a contribution to his local model club display in 2006, when IPMS Stafford chose "Big Cats" as the theme for the Scale Model World show. There being plenty of 'Jaguar' aircraft already put forward, and Rod already having put his Jag' Mk2 on the list, Ian had to look for a different big cat name. His online search came across the Tamiya Leopard kit. Now, road cars are not Ian's particular interest so this model now resides with Rod amongst his collection.
The model is built straight from the box without any alteration, a rare occurrence for Ian. It is painted with Halfords Acrylic car spray paints for the exterior body polished with 'T' Cut and Autoglym. The interior is painted with Citadel acrylics brush applied over Halfords spray primer. Our usual washes and shading techniques have been used to give some life to the seats and panels.
RETURN TO :-