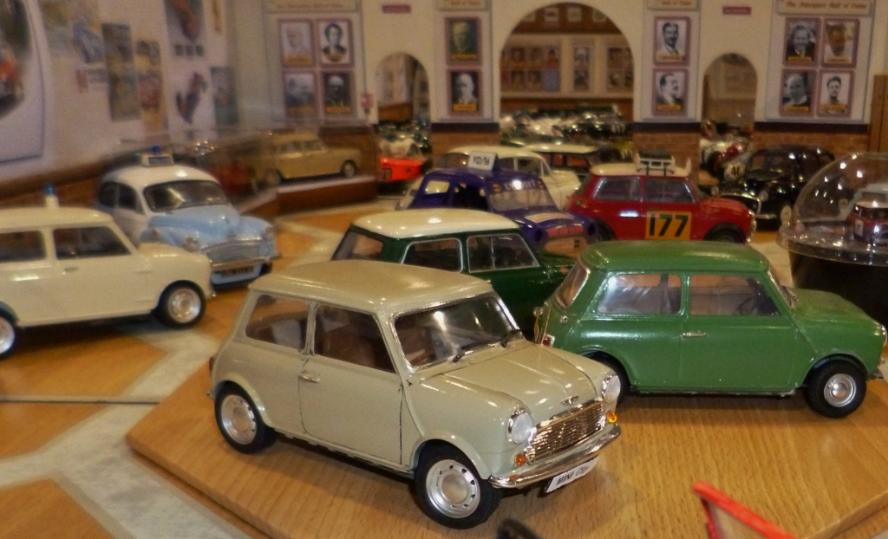 1980 Mini City
Few cars remain in production for over 40 years but the Mini was one of them. Of course it evolved, as did the Beetle and 2CV, but through the 1980s the Mini City range was one of British Leyland's efforts to keep sales coming in during a very difficult time; to which eventually succumbed. However, the Mini, which had been born in the BMC era would out-last BL and remain on sale until Rover finally stopped production in 2000.
The earliest of the Mini City series went on sale in 1979 as the 850 City and 850 Deluxe models. Production of the 850cc engine faded away with the 1980 versions having 998cc engines, which were sold through to 1982 rebadged as the Mini City (1000) 1980-82. Today, any of the 850 City series cars are highly sort after and thus, valuable.
As usual, a range of different equipment, trim, fittings and optional extras were available. Like all the Mk IV Minis the City series had softer rubber cone/spring suspension by changing the rubbers chemical composition; the result being a more comfortable ride. Other Mk IV series changes included the change from a single, multi-function, stalk on the steering column having its task divided between two stalks; one each side of the column. The size of all three foot-pedals increased and they changed shape to become 6-sided.
From 1982 to 1988, the 998cc Mini City E came online and this model would traverse the change-over to the Mk V Mini platform from 1984. Longbridge also offered a 1,275cc engine with a higher engine compression ratio and final-drive ratio. More sporty optional extras for the cabin and new trim options too. A Radio cassette player became an optional extra too, reflection changing times and consumer demands.
Talking of changing times, from August 1988 the 'E' was dropped and the range reverted to the simple Mini City title. By 1989 a catalytic converter option was available and range alongside the standard version until the 'City' range was superseded in 1992.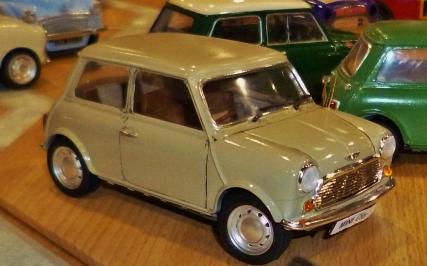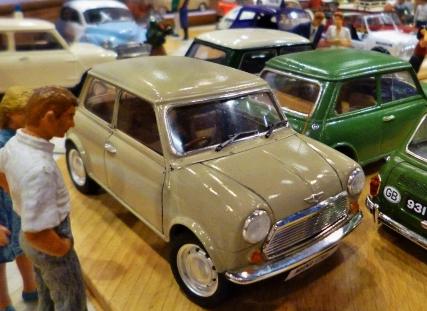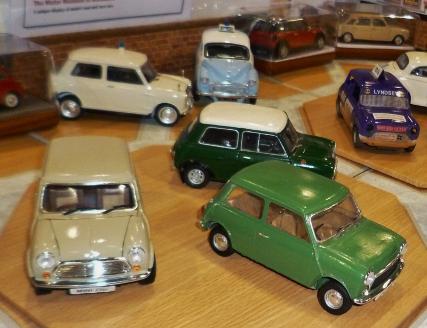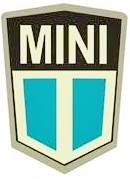 1/24th scale kit.
Built by Rod.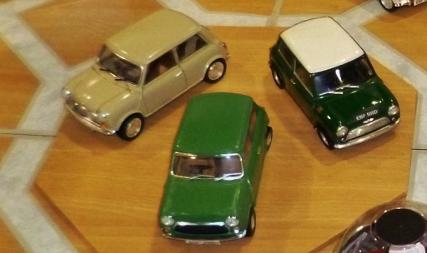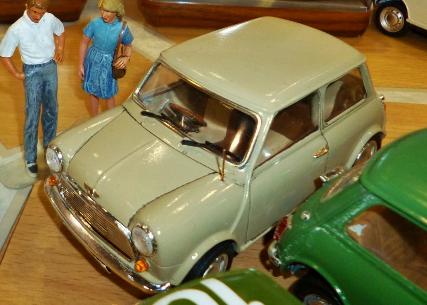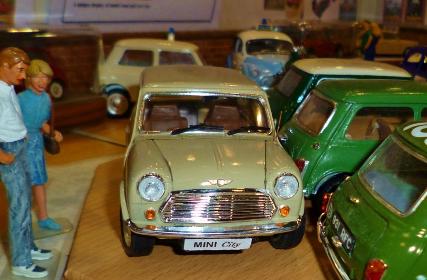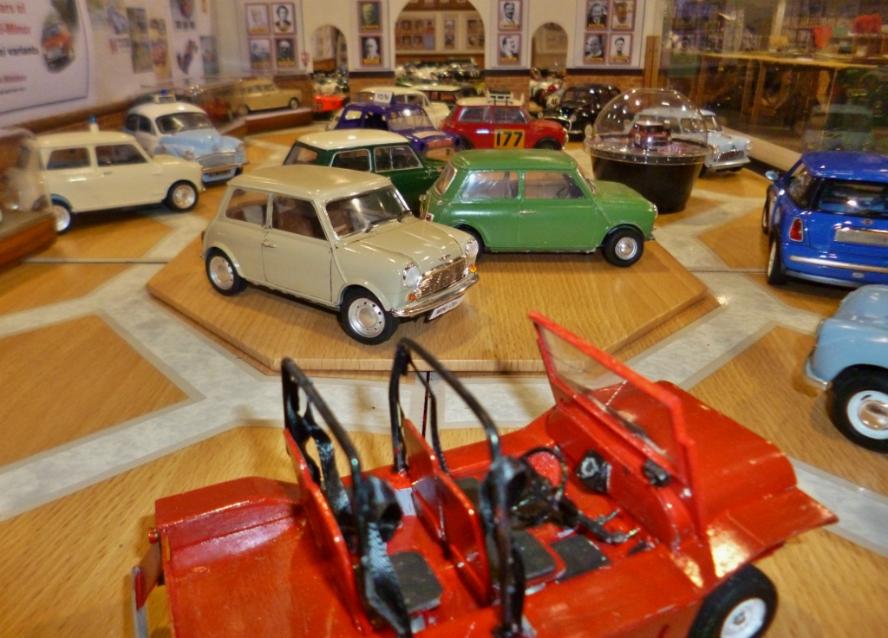 The Model was built by Rod in for the Mini-Issigonis display we put on at IPMS(UK) "Scale Model World" show in 2019. 84 years old and struggling with arthritis and numbness in his fingers, Rod continues to build and (for the most part) enjoy his model making. No-one should every feel they have to be perfect in everything, this hobby is fun!
The model is built from the Fujimi Rover Mini Cooper 1.3i kit, #12501, of 1994. It is painted with Halfords acrylic car spray paint and primer for the body colour and acrylic and enamel paints from the Humbrol, Revell, Art-Deco and Citadel ranges.
RETURN TO :-