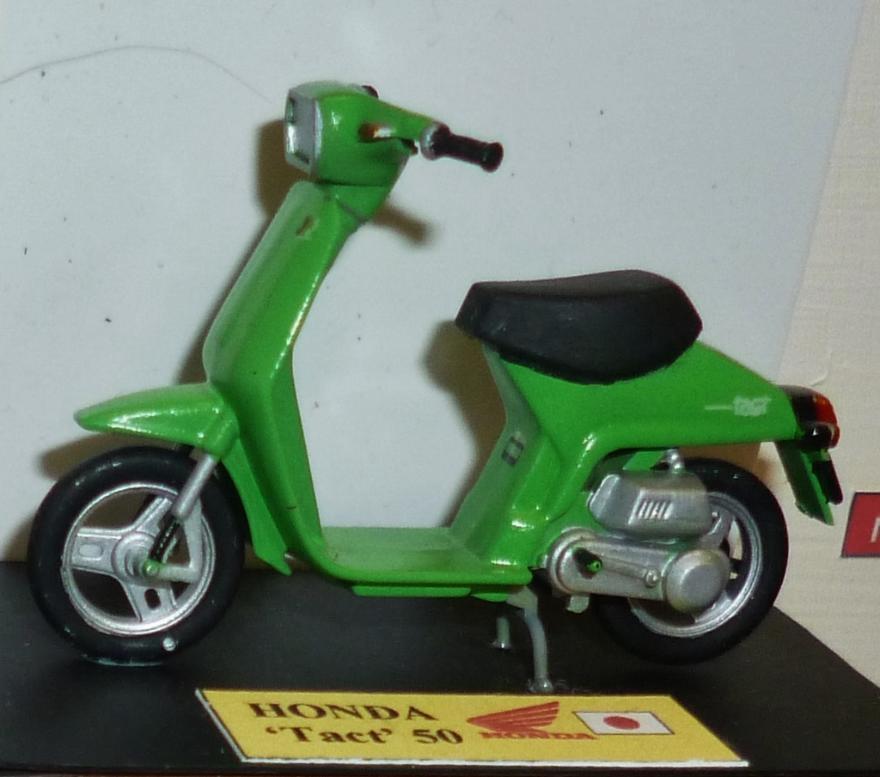 1980 Honda "Tact 50"
Honda's "Tact 50" made its market debut in September 1980. It came at a time of great engineering developments and investment at Honda and was one of the first products to emerge from the new manufacturing system of module machine lines which so enhanced the operating efficiency of the plant in which they were made. The 50cc scooter was being launched into a Japanese market largely led by foreign imports until the '70s when home grown machines started to hit the streets. This led to a huge boom in the scooter market and a boom in the 1980s that was largely led by the stylish little Honda.
This machine also had an affect in other countries too. It arrived in North America in 1983 where it was marketed as the 'Aero' family of scooters and has been touted as Honda's first fully modern 50cc scooter sold in North America. In the U.S.A. It sold for just $619 and could manage around 37-40mph. The Tact has a rather small fuel tank carrying only about 2-3 litres which seriously limits it's range to between 36-50 miles, making fine for short journeys around town but excluded it from any long distance commuting. Later models had much more storage with a glove box and storage in the right side panel on the '85-'87 models.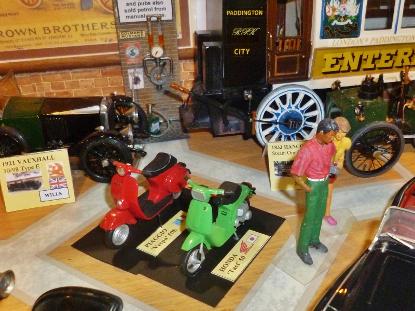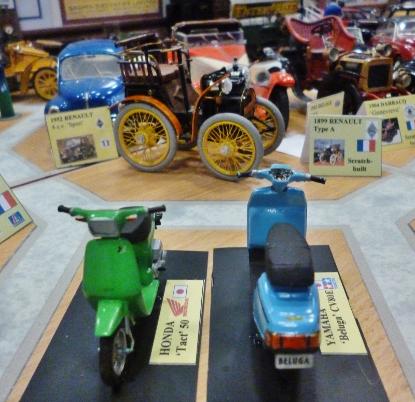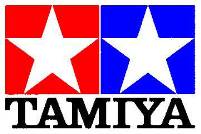 1/24th scale kit
Built by Rod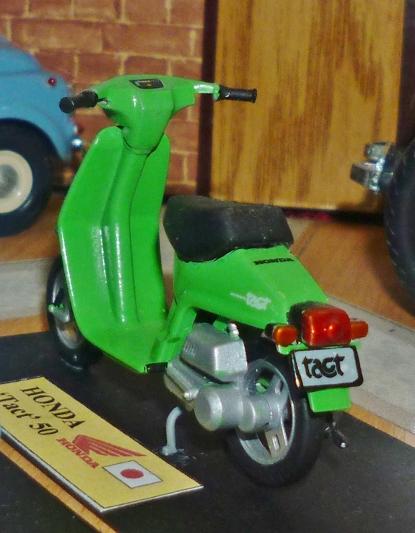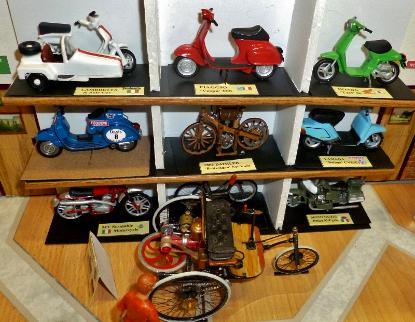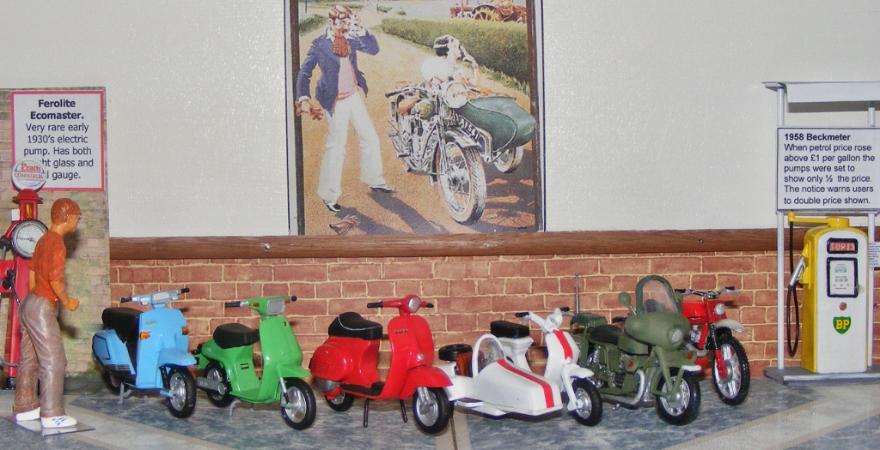 Tamiya's motor scooter set kit no.1801-300, released in the early 1980s, consisted of four scooters which were also individually put in as extras in certain car kits. The four scooters were :- Honda Tact 50, Suzuki Gemma 50, Yamaha Beluga CV80E and Vespa 50s. The four model scooter set was not generally exported and the instructions have never been translated to English, although they are pretty simple kits and with Tamiya's excellent pictorial instructions I doubt anyone needs the words anyway. Some time ago a model shop in Hemel Hempstead (13-15a High Street, Hemel Hempstead to be precise), owned by Richard Kohnstam, imported Tamiya kits under their RIKO umbrella firm. Although not officially available for import to the UK Kohnstam was able to get some of these sets and they did sell well. They're rare in the UK today, so rare we still haven't got one and don't have the Suzuki scooter to finish the set.
Rod built the Honda Tact scooter during September 2007 along with most of the other scooters in the Tamiya range (and some other two wheeled items the origins of which we have little information). Rod collected acquired the scooters as extras in other Tamiya car kits and from the Campus friends set. They are all built as straight from the box models using Halfords acrylic car spray paints for the main body work supplemented by Humbrol enamels and Revell acrylic paints.
RETURN TO :-