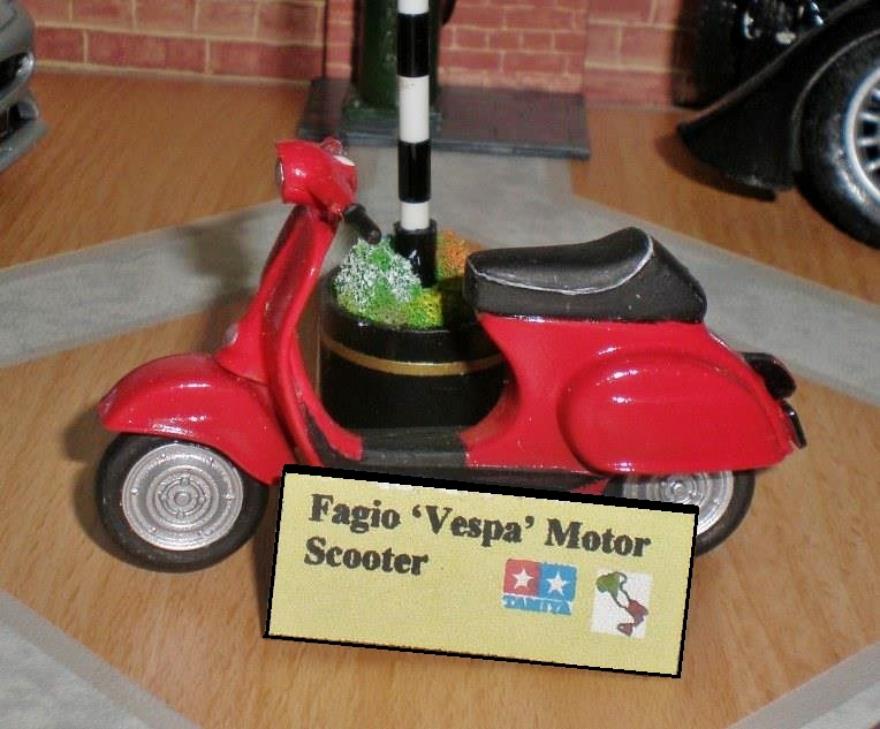 1979 Piaggio 'Vespa' 50s
Say Scooter to most people and the word Vespa will not be far behind, say Piaggio and you might not get such a quick reaction. Piaggio is of course the company that makes the Vespa. The company takes it's name from the 20 year old Rinaldo Piaggio who founded it in Genoa in 1884. His first line of work was luxury ship fitting but in it's first 20 years the company diversified to produce luxury coaches, rail carriages, goods vans, engines, trams and special truck bodies.
The first scooter was the MP-5 which was produced, in April 1946, at the 'Enrico Piaggio factory' in Pontedera. When the next model was in prototype Enrico looked at the MP 6 and exclaimed, "It looks like a wasp!". Thereafter Vespa came to mean scooter, as well as wasp.
Doing reasonably well from this Piaggio also moved into the small car market with the Vespa 400. In two and four seater bodies the car had a 349cc engine producing 18hp, enough to get the vehicles up to 55 mph.
Vespa captured the imagination of America in 1953 when Gregory Peck and Audrey Hepburn rode one in the film Roman Holiday, and then again in the film La Dolce Vita,' of 1960.
The Vespa breakthrough really came in 1963 when the Italian government passed a law making all vehicles over 50cc carry a number plate. The latest Vespa "50" was exempt, while vehicle sales overall fell by 28% sales of Vespa scooters rocketed. 50cc small frame scooters were built from 1963 to 1983 they had a power output of between 1.5 and 2.5 hp. The PK range took over from the S series in 1984.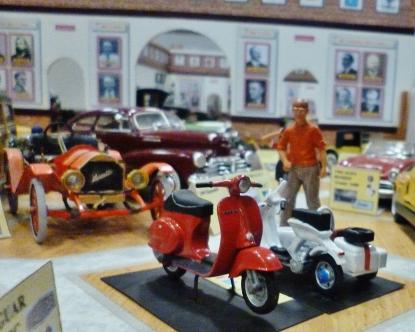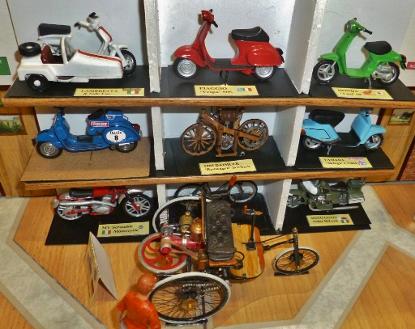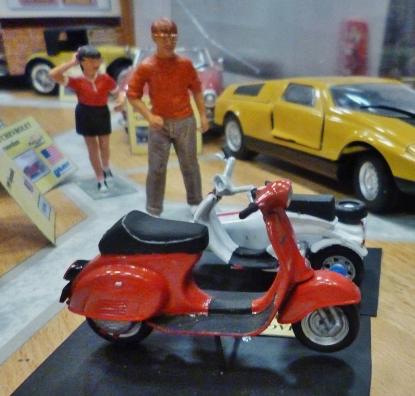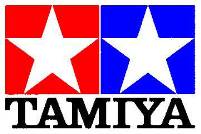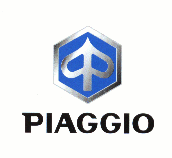 1/24th scale kit
Built by Rod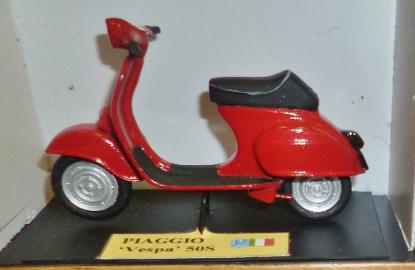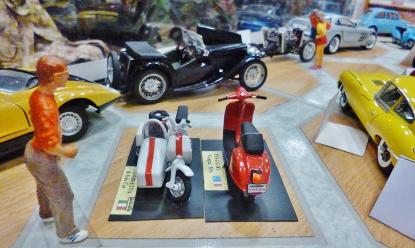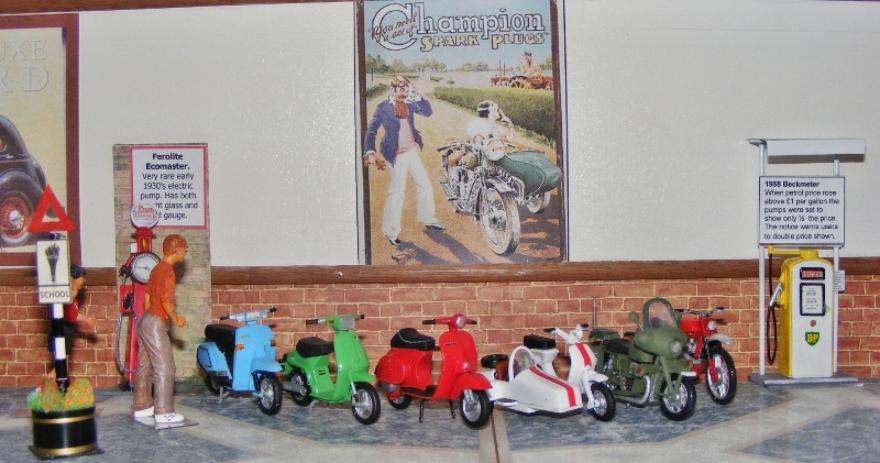 Tamiya's "Campus friends" set was originally released as Item # 24034 during 1983. The set has been on almost constant release in the far east but seldom gets imported into Europe making it a rare item in the UK until the advent of the internet and international selling. It is without doubt a lovely set and very versatile. Over the years the Motor Museum in Miniature has used these figures, in original for and in highly modified states, as "visitors" to our museum display.
Rod built this in scooter during September 2007 along with most of the other scooters in the Tamiya range, which he had acquired as extras in other Tamiya car kits. They are all built as straight from the box models using Halfords acrylic car spray paints for the main body work supplemented by Humbrol enamels and Revell acrylic paints.
RETURN TO :-