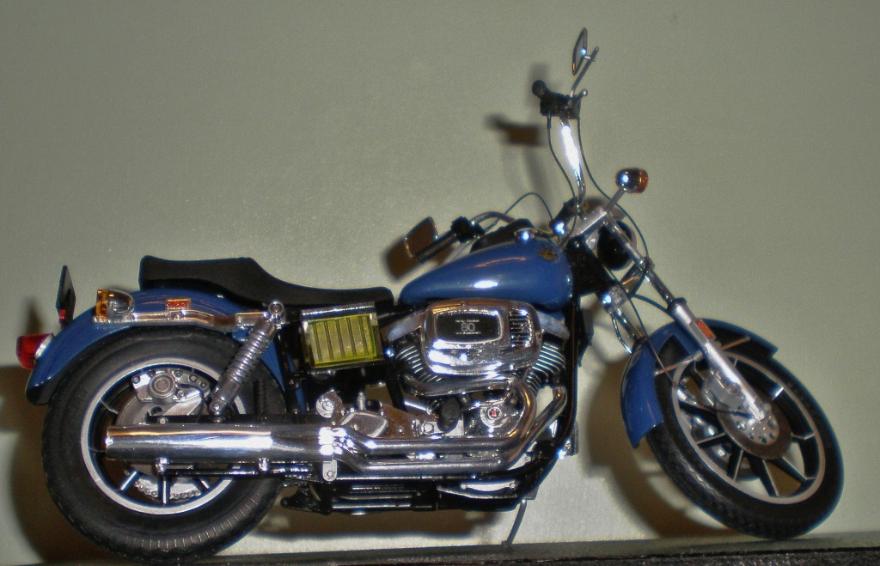 Harley-Davidson Fat Bob FXE/F80
Harley-Davidson, or simply Harley, is an American motorcycle company, founded by William S. Harley Arthur Davidson Walter Davidson William A. Davidson in Milwaukee, Wisconsin in 1903.
During WWI over 15,000 motorcycles were purchased from Harley-Davidson by the U.S. Military. In the tough time immediately after WWI Harley-Davidson also sold a line of Bicycles. In other steps to get through the great depression, Harley-Davidson also manufactured industrial motors based on their motorcycle engines and put a three-wheeled delivery vehicle, called the Servi-Car, into production; a vehicle which stayed in production up until 1973.
Harley and Indian were the only two American motorcycle manufacturers to survive the Great Depression and when WWII arrived Harley-Davidson again provided thousands of WLA models for the military during WWII and even had a limited run of bikes with side valves and shaft drive based largely on BMWs design.
Harley had to work through several periods of disruption in economics, numerous ownership arrangements, subsidiary arrangements and even litigation in the 1950s for so called "restrictive practices". When American Machine and Foundry (AMF) took control of Haley in 1969 they set about making the firm profitable, by cutting the workforce and streamlining production. Problems with the workforce were inevitable and strikes and cost cutting resulted in lower-quality bikes. Harley's were in direct competition with the Japanese companies and now the bikes were more costly to buy and inferior in performance, handling, and quality to their competition. The name Harley-Davidson was derided as "Hardly Ableson", "Hardly Driveable," and "Hogly Ferguson" the later prompting the nickname "Hog" which stuck.
The company slowly clawed it's way back to profitability and success through the 1970s and the firm has emerged as world's fifth largest motorcycle manufacturer with an intensely loyal fan club following which has given rise to many owner clubs, worldwide events as well as a company sponsored brand-focused museum. Harley's iconic status has grown out of it's history of heavyweight, large displacement, air-cooled cruising motorcycles and despite intense global competition the customization options of the Harley-Davidson has given us the long lasting chopper motorcycle style.
After this period of restructuring the 1979 FXEF "Fat Bob" was introduced. Fat for the look of its dual gas tanks, and Bob on account of its bobbed fenders. It had a 1337cc, air cooled, four stroke ,45 degree V-twin, OHV, 2 valves per cyl engine with the famous Shovel head. Having a bore and stroke 88.8mm x 108mm a compression ratio 7.4:1 and the 38mm Keihin carb the motor could turn out 70hp@ 5800rpm that's from 67ft-lbs of torque @ 3600rpm. The usual electric starter and ignition, 4spd transmission running through a chain drive to the rear wheel meant this "Hog" could do the standing 1/4mile in 15sec's reaching 89.4mph. Doing 49mpg when cruising it could go all the way up to a top speed of 105mph. For comfort the suspension was hydraulic front forks dual coil over shocks on a forked swing arm at the rear and to stop the machine it had 2x 254mm brake discs at the front and a single 292mm disc at the rear.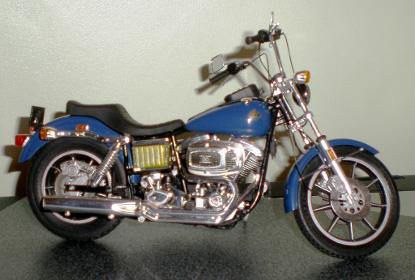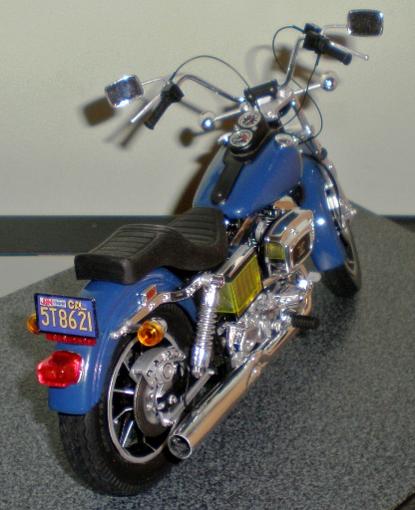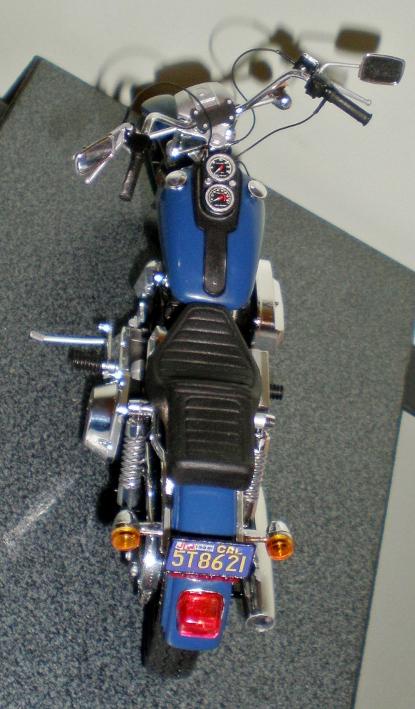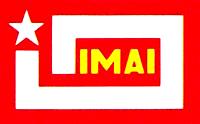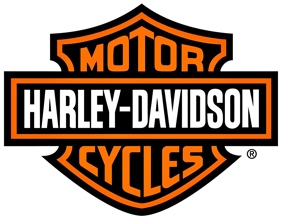 1/12th scale kit
Built by Ian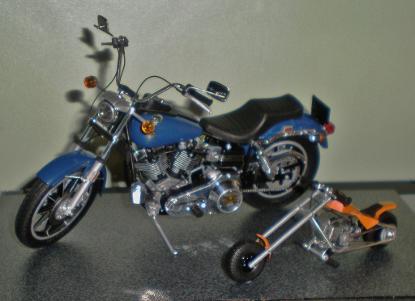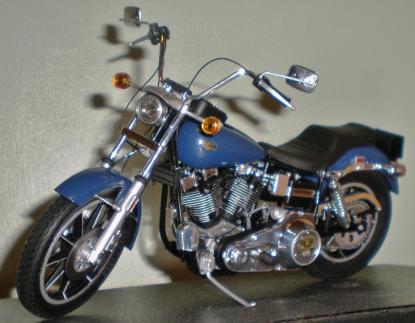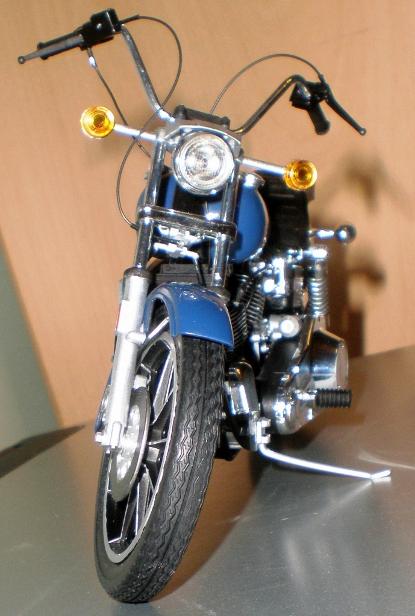 "Imai Kagaku", or Imai for short, was one of the oldest Japanese plastic model manufacturer. Beginning production plastic model kits in 1960 they released many nice ships, aircraft and armour models, usually at HO-OO scales or there abouts. Their automotive releases were mostly around motorcycles though a there was a good range of cars and a few trucks did appear, some seeming to be re-boxings of other companies products. Their huge range of two wheeled transport is well in excess of Tamiya but tends to lean toward road machines where Tamiya's range is heavily into racing and sports bikes. As far as quality goes these kits are very good for there age. Perhaps not quite Tamiya standard but very close and very buildable.
Imai stopped production in 2002 and closed it's doors. This kit, Imai kit # 1800, is from the mid 1980s and a very enjoyable build. I will certainly keep an eye open for any others that come my way. Built by Ian in 2010 straight from the box using Halfords acrylic car spray paints for the main body colour. The detail painting was done with Humbrol enamels and Citadel acrylic paints applied by brush.
RETURN TO :-