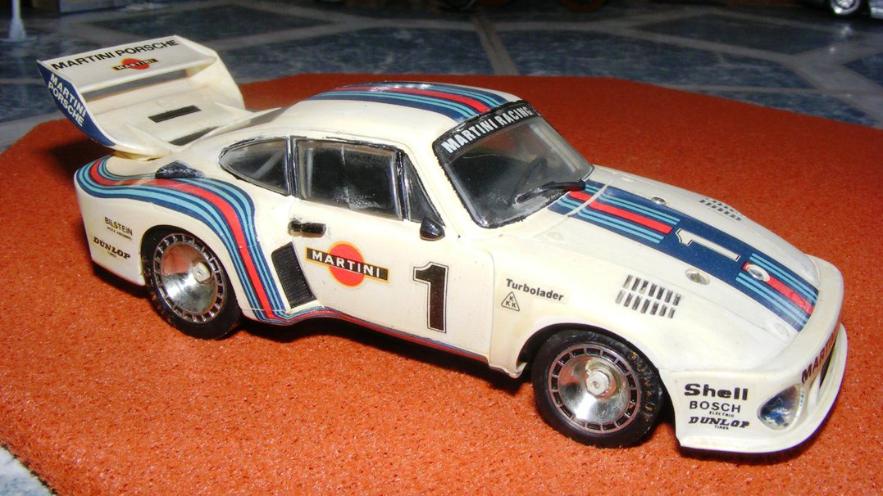 Introduced in 1976 for FIA Group 5 racing the 935 is an evolution of the Porsche Carrera RSR 2.1 turbo prototype which did so well in the 1974 le Mans 24hrs placing 2nd overall.
Porsche customers bought the 935 series in droves and it became a huge crowd pleaser being so easily identified with the Porsche 911 they saw on the roads. The FIA World Championship for group 5 manufacturers was won at the last race after Jacky Ickx, Jochen Mass, Rolf Stommelen and Manfred Schurti battled all season long with the BMW 3.5 CSLs.

The 935 series would go on to win more races all around the world including le Mans in 1979.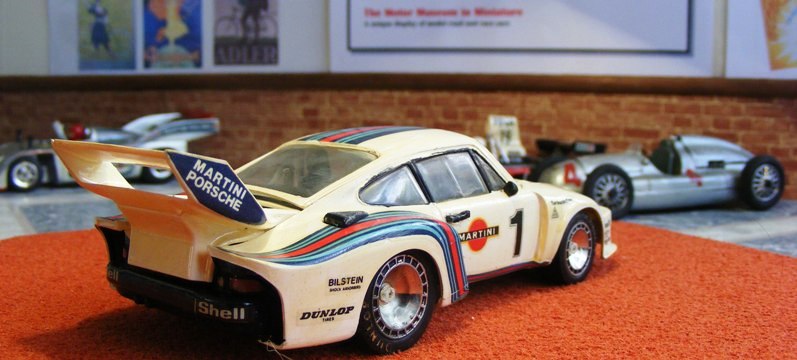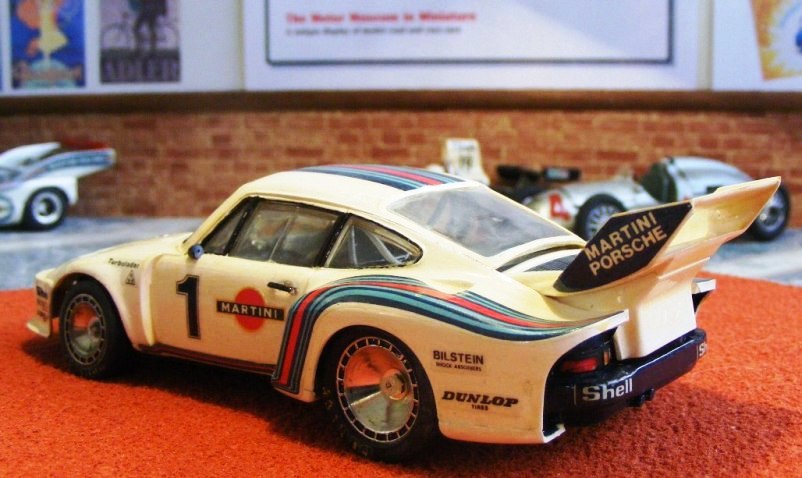 1/32nd scale kit.
Built by Rod.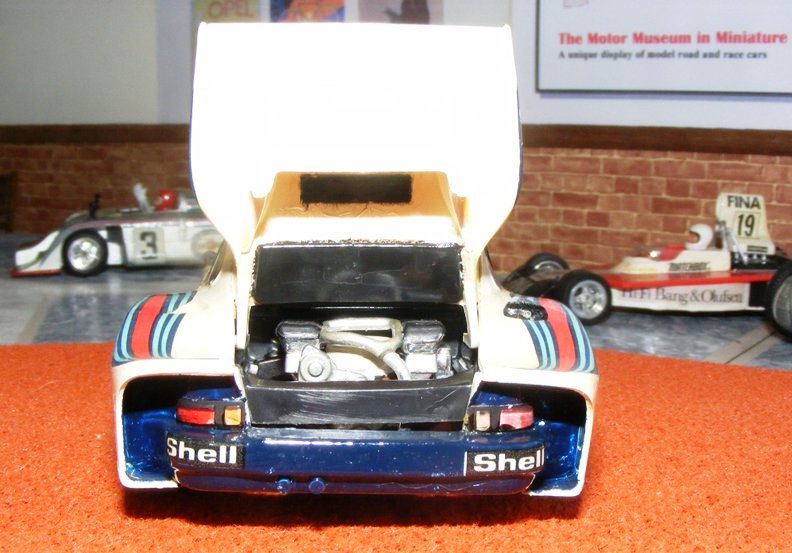 This is a lovely little kit with plenty of detail and lots of opportunity to add more, as most of the Matchbox kits are. But it isn't easy to build. Especially the body shell which isn't a body shell at all. 12 parts/panels go into making the body shell, clearly a kit from the time before multi-part slide moulds that firms have today, and it swallows filler if you aren't very careful with the preparation of the panels and the positioning when glueing. If you get it right it will reward you with a lovely replica, get it wrong and you may well end up throwing it in the bin!
The original release was PK308 Porsche 935 "Martini", which was followed with PK-311 of a "Liqui Moly" sponsored Porsche 935 for the American market. Unlike several of the other Matchbox cars this one doesn't appear to have been released under the AMT banner, perhaps because AMT had 1/24th options in their line up. The kit did resurface about 20 years after matchbox stopped making kits when in 2004 Revell used the moulds to give us a Jagermeister Porsche 935, kit no. #07238, in a hideous and very restrictive Orange plastic!
Rod built his model around the time of its release which would have been 1979-80-ish. It is all painted by brush with Humbrol enamels and decals applied over the compound curves without the aid of microsol etc as that sort of decal softening product wasn't on the market back then. The paintwork and decals haven't perhaps stood up to the tests of time but for a 30+ year old model it still looks pretty good.
RETURN TO :-