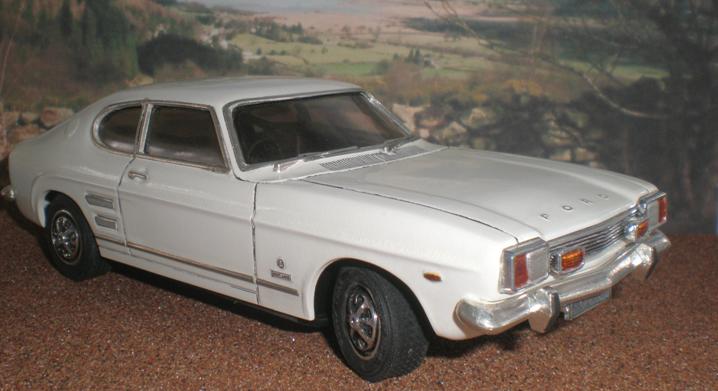 'The car you always promised yourself'' – well that's what Ford said when they introduced the Capri, the European version of the Mustang, Ford's run-away success in America. This was the Grand Tourer for everyman. The Capri was remarkably enduring being built by Ford in Britain and in Germany (from 1976 on in Germany only). When production ceased in 1987 1.8 million had been built.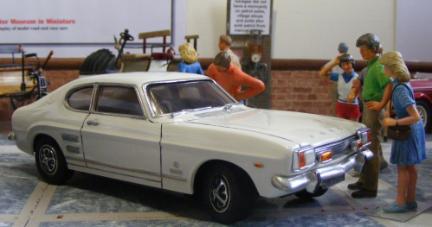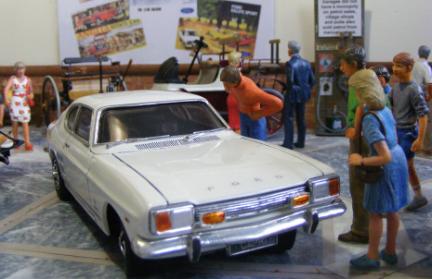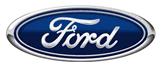 1/24th scale kit.
Built by Rod.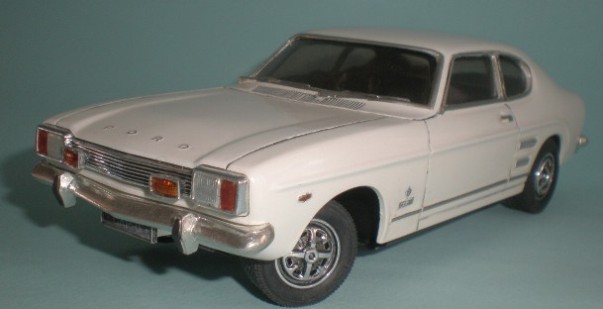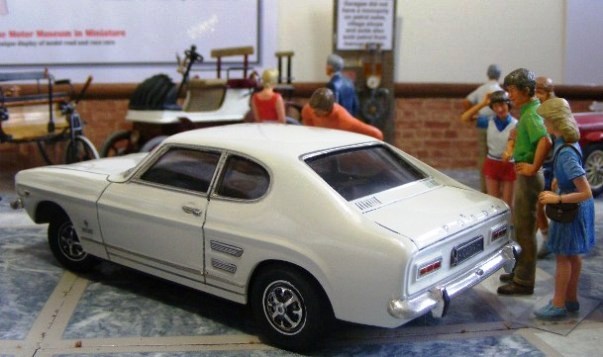 Built more or less straight from the box this is one of the few road versions of this car available. Halfords car paints were used for the body and Humbrol enamels for the details.
There is also rather a surprising amount of bare metal foil needed for this car too!
RETURN TO -