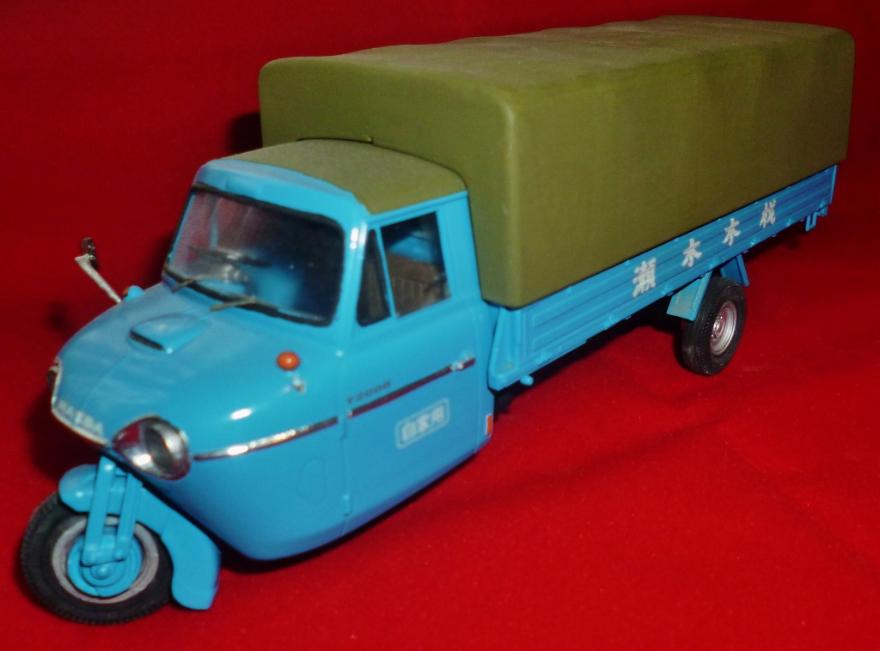 1971 Mazda T2000
After the atomic bomb fell on Hiroshima it was the little three wheeled Mazda half motorcycle-half truck vehicles that helped move wounded people to makeshift hospitals and workers to clear away the rubble. Mazda was based in the then ruined city and it was the legacy of this event that led the company to continue to offer three-wheeled transport right up to the 1970s.
The T2000 was one of the last three wheeler pickups although it actually has some advantages over four wheeled vehicles. Most notably the very tight turning circle. In the tight turns and steep hills around Hiroshima these vehicles proved unrivalled.
The T2000 was in production from 1956 to 1972 and was basically unchanged throughout its production. With just 80 hp it's hardly a powerhouse but it was enough to do the job. By the 1970s Mazda was selling to the rest of the world and the demand for stronger, more powerful four wheeled trucks saw Mazda move away from this typically far Eastern style of vehicle.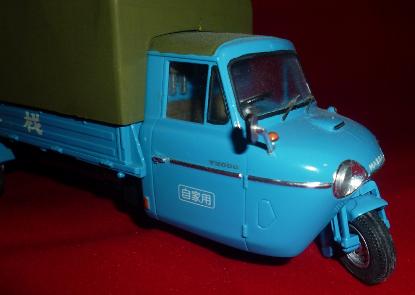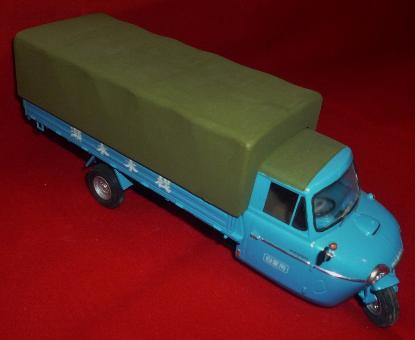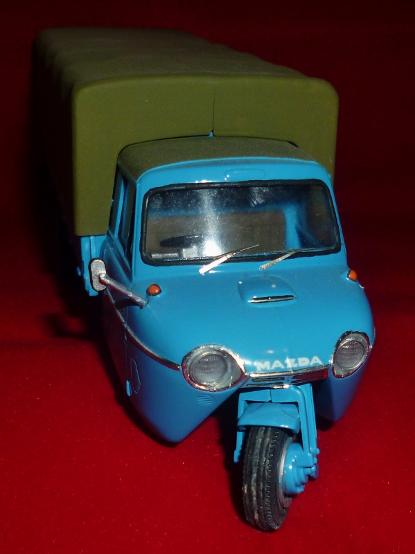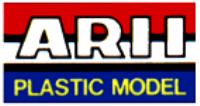 1/32nd scale kit
built by John.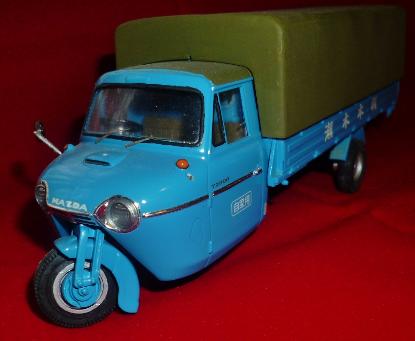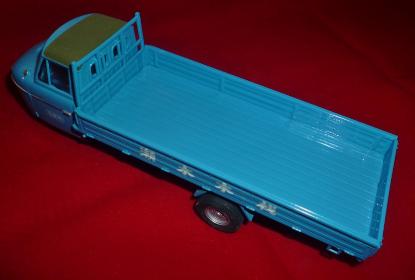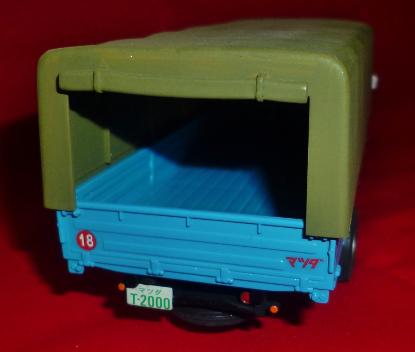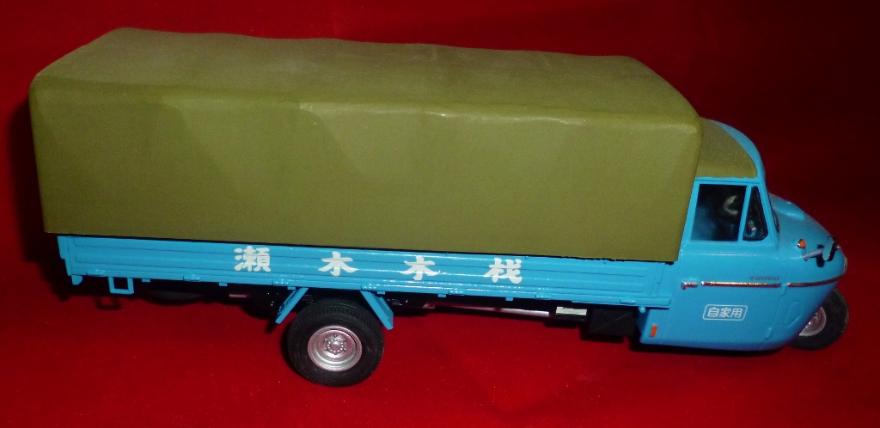 This model was built and donated by John Jenkins who has been a good friend to the Museum for more than 15 years. He is currently a member of the Pensnett Modellers club and an all round exquisite model maker. It is painted with Halfords car spray paint for the body colour and usual humbrol enamels for the detail work. Bare Metal Foil has also been used on the trim.
This is one of the new 2013 additions Arii made to the Owners Club range prior to the company's change of name to Micro Ace. Micro Ace is actually the name of Arii's model railway product line and as that was by far the more profitable and recognisable brand name the company understandably rebranded itself. Whether this will sell more model kits is yet to be seen but these lovely little models really deserve to be more readily available in Europe.
RETURN TO :-