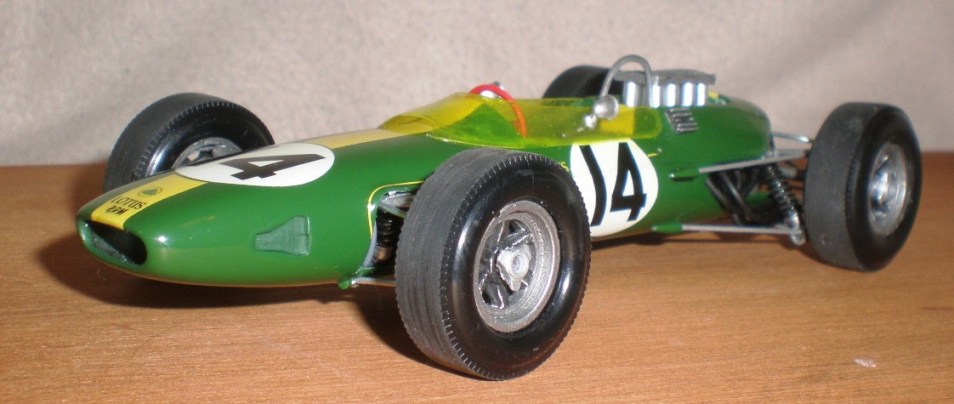 The Lotus 33 (introduced for the '65 season) was based on the earlier Lotus 25. The monocoque chassis design was developed further, to make it even more rigid, but the biggest difference was in the suspension which needed redesigning the cope with the new wider tyres. Powered by the 1.5Ltr Climax engine, just like the 25, but the power had been upped by around 20hp to 220bhp. Jim Clark gave the 33 a debut victory in its first appearance at the South African Grand Prix but the Climax engine teams push for more power came at a price, reliability. Clark retired from the final 3 races of 1965, fortunately not before taking four more wins to tie up his second world championship.
The 33 remained in use through the early races of 1966, using a bored out 2 litre Climax V8. Once the 3 litre, BRM H16 engined, Lotus 43 was ready the 33 was moth balled, but it was not the end of their racing careers!
The H16 BRM engine turned out to be heavy and unreliable in1966 and Lotus had a poor season. Lotus had a deal with Ford to fund the new 3Ltr Cosworth DFV and exclusive use of it for '67. As usual things didn't go to plan and the DFV wasn't available till later in '67 slowing development of the new Lotus 49 who's debut was postponed till June and the Dutch GP. That meant Lotus needed a stop gap car to see them through the early season races. A mixture of ideas were explored and one of them was to use the old 33 with a larger engine, a bored out BRM V8. This is what Graham Hill was given to drive at Monaco in 1967, the second race of the season.
Hill Qualified his car 8th, Jack Brabham having taken pole with Lorenzo Bandini beside him. At the start Bandini jumped into the lead but that was it for action in the opening laps.
Then Brabham's Repco engine blew causing him to spin, Bruce McLaren and Jo Siffert then collided while trying to avoid the hapless Brabham. Jim Clark was lucky to get into an escape road and miss the accident but his adventure dropped him well down the field. Hulme and Stewart both slipped past Bandini and set off on a battle of their own. Stewarts BRM got the jump on Hulme on lap six but his lead was temporary as transmission failure ended his race on lap 14. Clark's heroic battle from 14th to 4th position ended with broken suspension on lap 43, Hulme then led from Lorenzo Bandini while McLaren was holding Chris Amon at bay until he was forced into the pits to change a battery.
Tragedy then struck on lap 82, Bandini crashed at the chicane and his car overturned amongst the straw bales trapping him underneath. Worse it caught fire. The rescue operation was quite inadequate and although the fire was eventually put out, and Bandini rushed to hospital, he had suffered horrific burns and died a few days later.
This time Mr Monaco could only manage 2nd place after passing Chris Amon who was delayed by a puncture. Thus Denny Hulme took his first F1 victory, around one of F1's most difficult circuits and under the most unsettling of circumstances.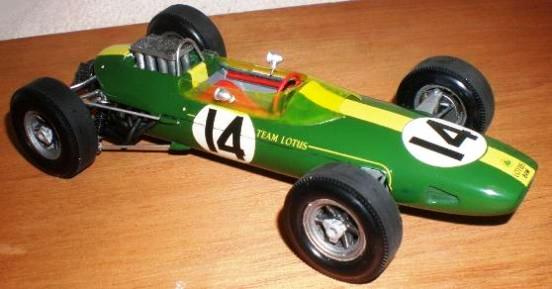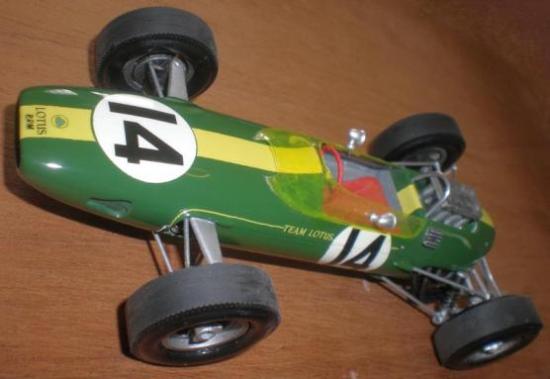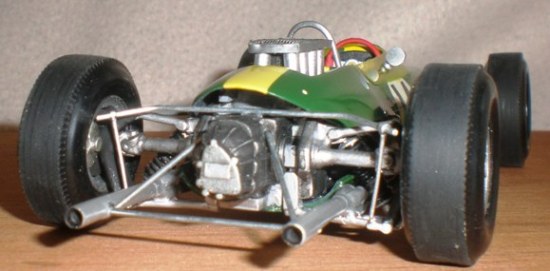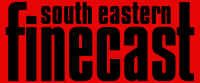 1/24th scale kit conv'.
Built by Ian.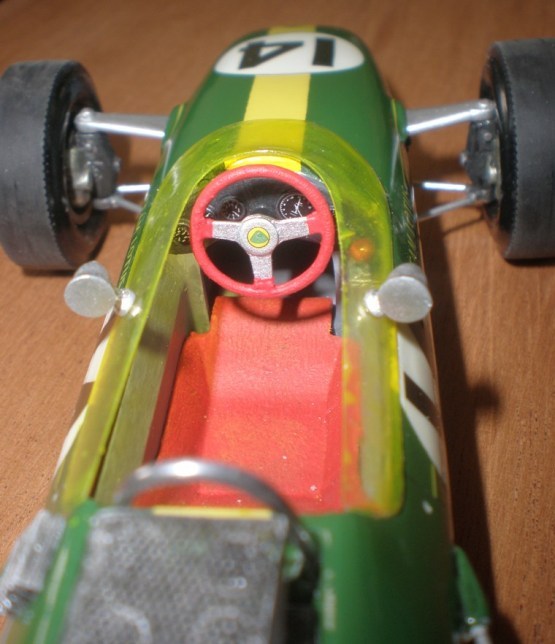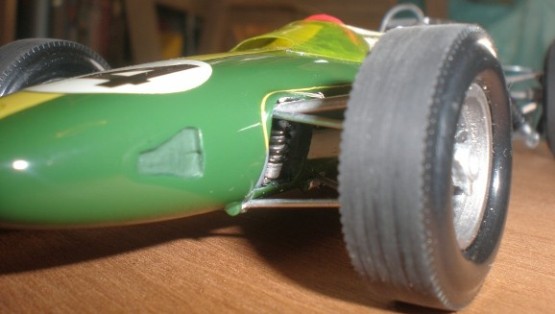 Ian built, or rather converted, this kit in 2010. The South Eastern Finecast kit is rather old but surprisingly well engineered and reasonably detailed for it's time. The full build of this model will be featured in our Articles and Projects pages.
RETURN TO -