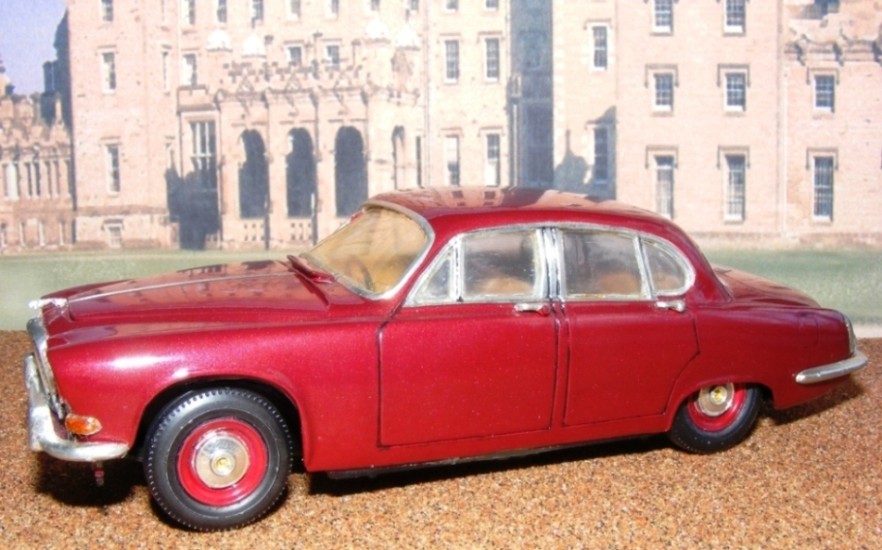 Jaguar's large saloon line was up-dated in 1961 with the arrival of the Mk X. Excessively wide and thirsty, it was not perhaps the happiest of car designs but, like its smaller Mk II stablemate, it did get better as it got older.
Announced in October 1961, seven months after the E-Type, the Mk X with its quadruple distinctive headlamps was as up to date as its Mk IX predecessor had become antiquated. The Mk X's triple-carburettored, 3.8 litre engine was very similar to that used in the sports car. Likewise it was the beneficiary of Jaguars new independent rear suspension system that had been under development for a saloon application since 1955.
In truth, such a large car looked more in place on American than British roads and power steering, a popular Trans-Atlantic fitment, was provided as standard. Similarly the majority were equipped with automatic transmission.
Like the E-Type, the Mk X received the enlarged 4.2 litre engine and all syncromesh gearbox for the manual transmission versions. This subsequently evolved into the 420 of 1967, so called because of its 4.2 litre engine.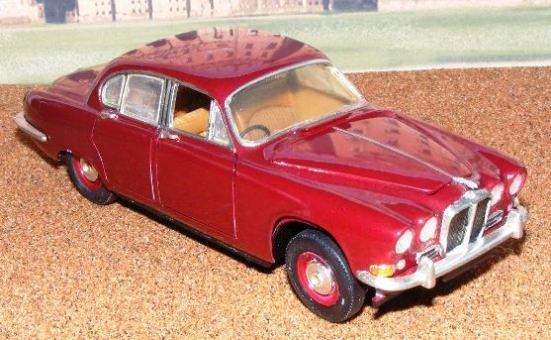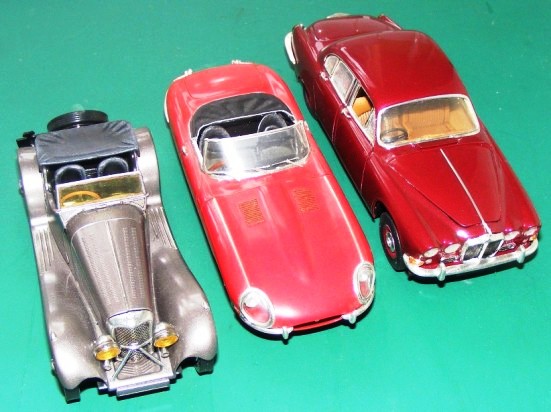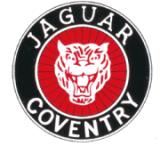 1/32nd scale kit.
Built by Rod.
Totally restored in September 2000 having originally been built in the 1960s. One of the problems of tube glue (and inexperience) is that it crystallises over time and if the joints are not properly welded together the model can just fall apart! Moral of the story is badly fitting parts cannot be held by an excess of glue......
The original enamel paint has been stripped from all the parts and Halfords car paints were used for the re-spray. The interior has been washed with inks and dry brushed, inks have also been used to pick out the panel lines.
Bare metal foil is a vast improvement over the old enamel silver paint for the chrome parts. Also now available is the clear acrylic colours from Tamiya which can be used for indicators and brake lights, so much better than trying to thin enamel paints and get a consistent colour.
RETURN TO -