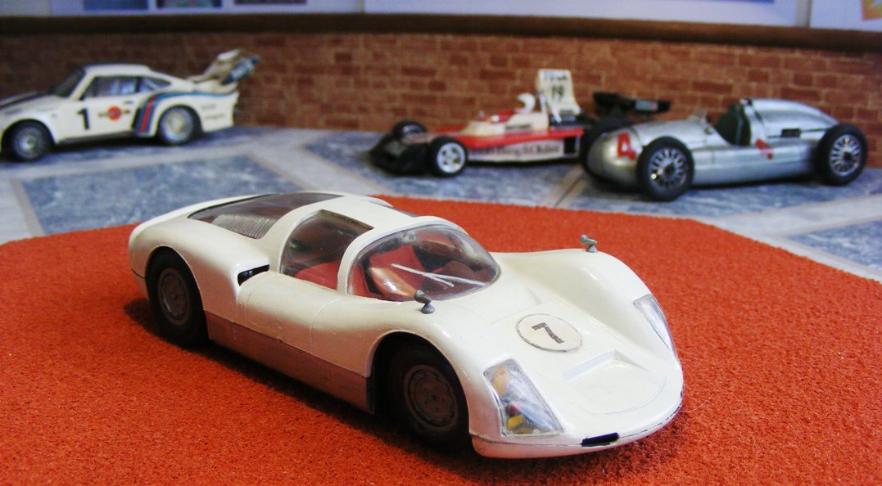 When Ferrari introduced the featherweight 206 Dino in 1965 Porsche's 904 GTS was rendered obsolete overnight. The 904 had been very successful and Porsche had no intention of just letting Ferrari march all over them. Their response was the unveiling of the 906 Carrera 6 in early 1966. It was to be raced by the factory and sold to customers so 50 examples were built easily passing the rules for homologation in group 4 GT.
The flat 6cyl' air cooled boxer engine was at the leading edge of technology. It included aluminium alloy castings, sodium filled exhaust valves, titanium con' rods and a forged steel crankshaft which ran in a seven main-bearing case. Mounted in the mid-rear position within the tubular space frame chassis this engine could turn out 210hp by dint of a pair of Weber 46 IDA 3C triple-throat carburettors and a compression ratio of 10.3:1. The power was fed through a 5-speed gearbox with some close ratios available making the 906 a great car for hill climb competitions.
The 906's was the first Porsche to be designed and tested in a wind tunnel. The result was a glass fibre body which slipped through the air with a top speed of 280km/h (170mph) at Le Mans; not bad for a 2Ltr engine car. An interesting fact is that the design team originally intended for the car to run on the same 13inch wheels as the F1 project but having an over stock of 904 15inch wheels the powers that be overruled them and the end result was the very steep wheel arches which actually became a instantly recognisable feature of the Carrera 6; along with the large plexiglass engine cover.
The Carrera 6 made its racing debut in the Daytona 24hrs race in 1966 beating Ferrari Dino 206P to win its class and finish in 6th place over all. Porsche followed that up with a 4th overall at the 12hrs of Sebring and a class win at the 1000 km of Monza. A private 906 won the 1966 Targa Florio after the factory team cars were out mechanical failures and at the 1966 le Mans 24hrs endurance race Porsche 906 Carrera 6s finished 4-5-6-7 behind the Ford GT40 Mk IIs but beating the Ferraris.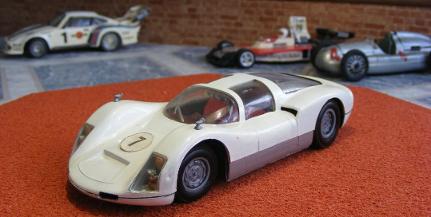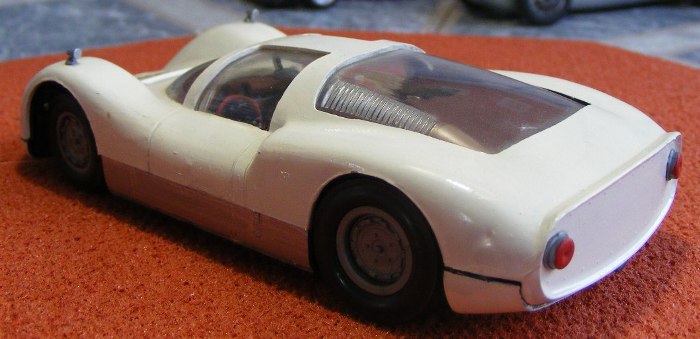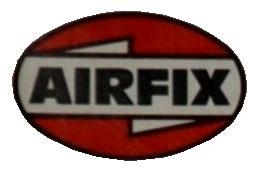 1/32nds scale kit.
Built by Ian.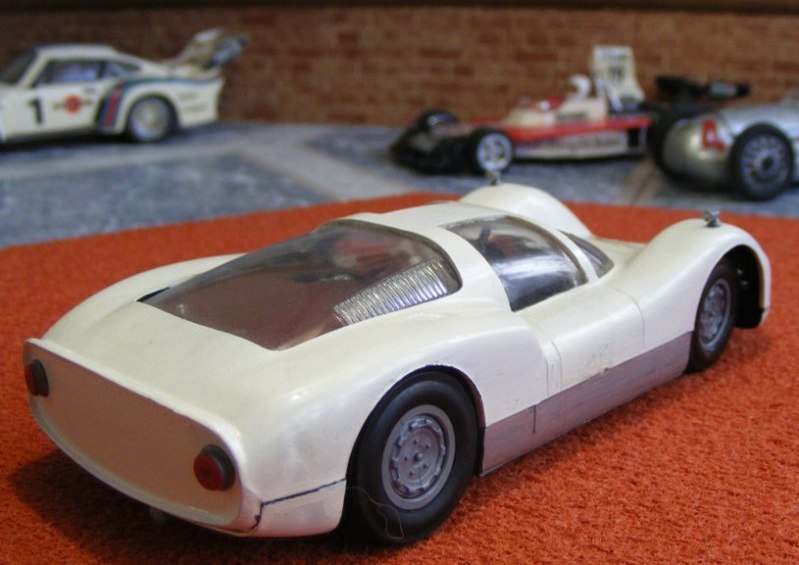 Ian built this car back in the early 1980s when Rod was still trying hard to lure him away from aircraft and military models. It bears all the hallmarks of an inexperienced builder but it also shows that everyone has to start somewhere. Ian could rebuild this model today but for one interesting aspect; the 'paper' race number. Quite why Airfix were offering this printed version rather than decals eludes us but as an aspect of model making history it cannot be ignored. Perhaps one of the re-release kits will make an appearance?!?
As a kit this is very much a product of its time but although it lacks the refinement of a modern kit it is still quite detailed and could be built into a very nice representation of a Carrera 6. Its saving grace as a model is that it is the Carrera 6, and they raced in so many liveries that there is a lot of scope for the model maker to express themselves. If you are not convinced just take a look at the slot car market for 1/32nd scale decals!
RETURN TO :-