HongQi is a luxury car manufacturedby the 'First Automobile Works'. These cars were the first domestically produced Chinese passenger vehicles.
In 1958 First manufacturedthe original HongQi models. These were only for the high-ranking 'Party' elite and remained in production until 1981. Today, Party Officials commonly prefer Audis.
In Chinese, HongQi meands "Red flag", The universal communist symbol.
Introduced on August 1 1958, the CA72 was the first HongQi. By September, a convertible version appeared, intended for use by the Chinese Communist Party Leadership during National Day parades, and particularly for use at the tenth anniversary celebration of the Chinese Revolution. The design was based on a 1955 Chrysler.
From the beginning the HongQi was equipped with a 197hp V8 engine, and in 1965 a lengthened version with three rows of seats appeared. In 1969 an armoured version, CA772, appeared.
The CA770 is the HongQi model that defines the brand, and it remained in production untill 1981, albeit in limited numbers. Although Chairman Mao didn't actually ride in a HongQi untill Nixon's 1972 visit, he did later take trips in these vehicles.
In 2010 FAW announced plans to revive its domestic Luxury car brand. Four models will be available, at least one of which may be based on the most recent generation of Audi A6 (C6). This car is planned to go on sale from early 2012.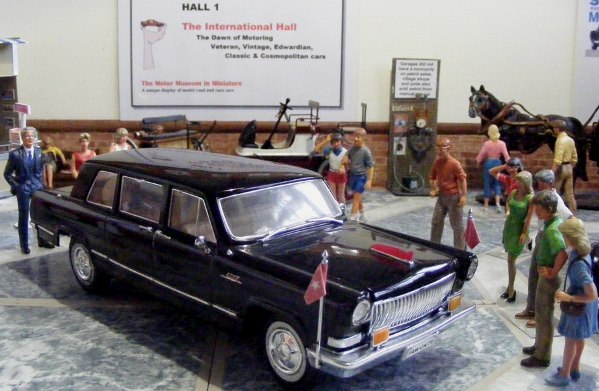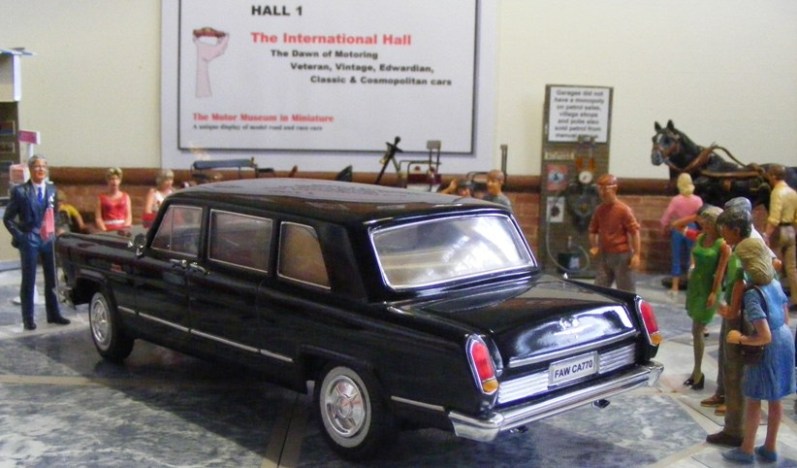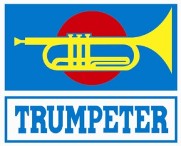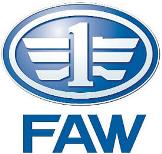 1/24th scale kit.
Built by Rod.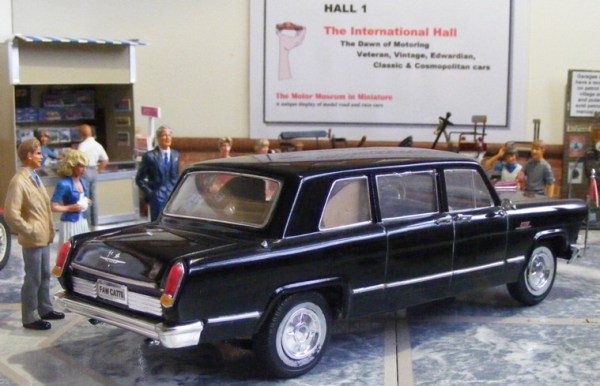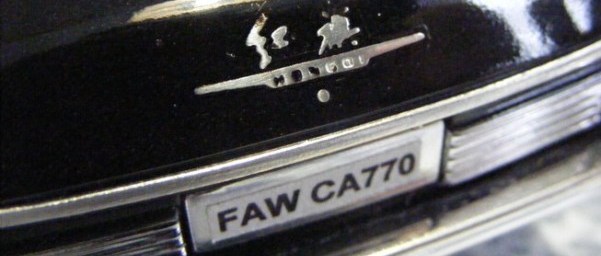 This model has been made straight from the box. Halfords acrylic car paints were used for the main body colour and plenty of Bare Metal Foil to help it have the high quality air about it.
BMF was also used for the boot badge too. Rod's technique is to apply BMF at the primer stage and trim closely around the badge, logo or trim. Then after the body colour has been sprayed on the paint can be polished off of the foil to reveal a chromed logo.
RETURN TO -