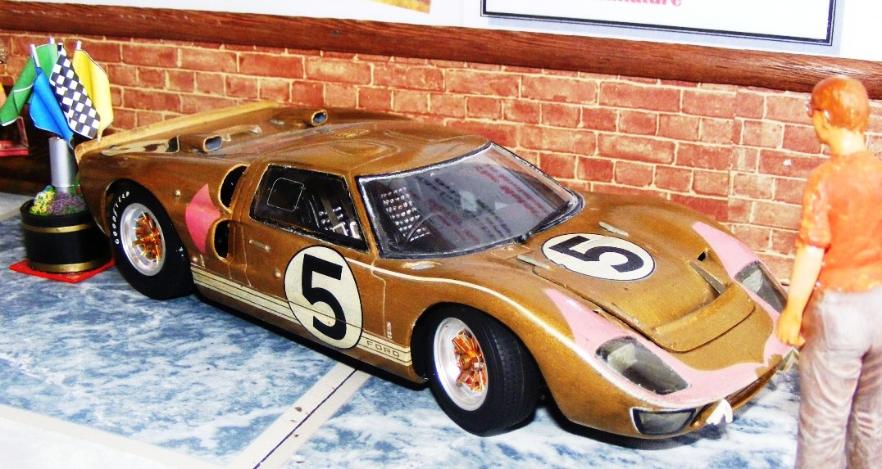 It is now well known that Ford made a failed attempt by to buy the Ferrari in an effort to make a quick means of gaining entry to the sports car racing world and enhancing its sporting credentials; all part of it's "Total Performance" advertising campaign. Ford turned to British sports car builder 'LOLA' to design a car to beat the Ferraris and the GT40 was born. Owing much of its development to Eric Broadley's 1962 LOLA MK6 GT sports coupe the GT40 was not immediately successful. The Mk I, as run by Ford in 1964/65 showed great potential but didn't win. Further development versions arrived and when the MKIV arrived the Ford Motor Company had a car capable of winning the World Sports Car Championship and le Mans.
The GT40 would ultimately be the most famous endurance race car ever, Placed 1-2-3 at le Mans in 1866 and winning again in 1967 it beat those "those fast, little red cars" and took the WSCC title in 1966 (the only time ever for an American manufacturer). Ford then withdrew from direct factory racing but supported private teams and in 1968 the famous gulf liveried GT40, from John Wyer's British team, was championship winners in 1968. And in 1969 the Wyer GT40 won Le Mans in the closest finish in its history. It beat a Porsche 908 prototype by less than 1.5 seconds.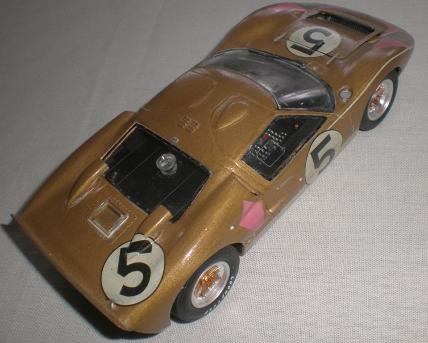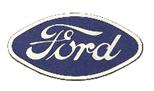 1/24th scale kit.
Build by Rod.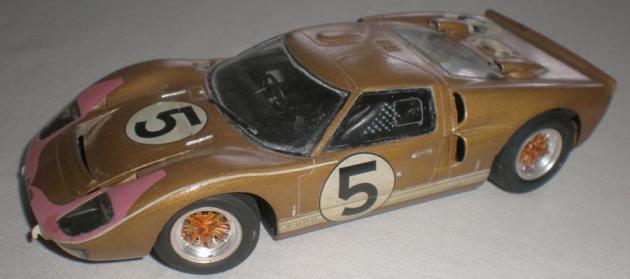 Fujimi kit no. 12127 is a wonderful kit and during the late 1980s was at the forefront of model kit technology, no one else was putting photo-etched parts in models back then but Fujimi were! Most of the parts fit very well but the body can be a struggle to get over the internals but the end result can be a great model. The photo-etch fret also carries a set of belt buckles which was also rare for the era, far from relying on decals Fujimi gave the modeller a chance to make seat belts that looked real! With the more common availability of spray paints this model can be outstanding and, as Fujimi offer the other two liveries from the 1966 1-2-3 victory, you can have the set if you like.
Rod built this model straight from the box in the late 1980s so it is finished in Humbrol enamels. It is notoriously difficult to get a good brush finish with Humbrol Gold but today this could be much more easily done with a spray finish. The number '5' car was the car that finished third at le Mans in 1966 driven by Ronnie Bucknum and Dick Hutcherson.
RETURN TO :-