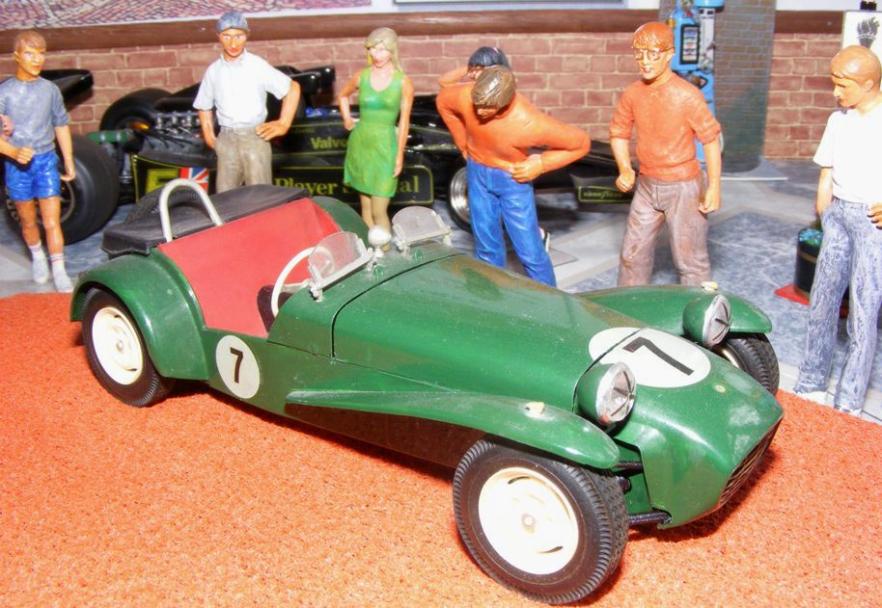 The Lotus Seven was in production from 1957 to 1972; after that it remained on sale under the Caterham and latterly as Westfield. The important thing is that Colin Chapman designed a car which in terms of longevity of production out lasts almost all road going sports cars. Several factors contribute to this achievement, a 0-60mph time that started at under 5sec's (and only come down), a top speed in excess of 100mph in a responsive chassis with good handling characteristics that made it fun to drive. Chapman himself refer to the 'Seven' as a "'four wheeled motorbike", and it still gives the same thrill today as it did the day it was launched.
All the Seven series have been available as built or 'kit' cars. Originally aimed at low budget racing rather than the road the fact it could do both made it a very good seller, especially in the cheaper 'kit' form. There have even been Lotus Seven race series and many of the older Sevens still compete in historic racing today. This racing impetus has lead to some rather unusual looking Sevens. A Gullwing hardtop, made by Fibrepair Ltd, was shown at the 1963 'Racing Car show' aimed at running in the GT classes but it wasn't a big seller. Chassis #465 was another unusual seven in that it had rear end bodywork which resembles the Lotus 11, including a horizontally stowed spare wheel in the 'boot' area.
Lotus Seven Series 2
The Series 2 car was produced from 1960 to 1968. It was an improvement over the 1st series in several ways but also came with it's own problems. Firstly the Series two had fibre glass body panels making it lighter and cheaper than the hand-beaten aluminium panels of the S1 cars. Secondly the range of engine options was increased so customers could have a Seven with a 997 cc Ford 105E, a 1,340cc 109E or a 1,498cc Ford Cortina 116E engine; each came with a single Weber carburettor.
On the down side the power that could be coaxed out of these engines often proved too much for the rear axle and differential which came from Standard Motor Company Companion estate car, it was known to literally twisted itself into pieces! The Series three would have the Ford Cortina rear end which resolved this problem very nicely.
1,350 Series 2 Sevens were sold and they went worldwide racing on circuits from Aintree, Liverpool, to Liverpool, New South Wales, Australia.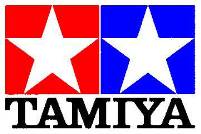 1/24th scale kit.
Built by Ian.
Ian built this made straight from the box in the late 1980s. Like all Tamiya kits it is a very well engineered item that fits together nicely, has plenty of accurate detail and is a pleasure to build. This is also a kit, #24046
that lends itself to many build options as road cars could be in a variety of colours, and the aluminium panels too. It can be converted to Series one or Series thee and any number of racing possibilities and sponsorship colour schemes.
It is painted with Humbrol enamels which were the level that Ian was at back then. Prior to reading modelling magazines and learning about the International Plastic Modellers Society I and Rod both built models with the usual equipment available from high street shops. Since the advent of the internet, photo-etched parts, acrylic spray paints and superglue all forms of model making have moved on really quickly.
RETURN TO :-