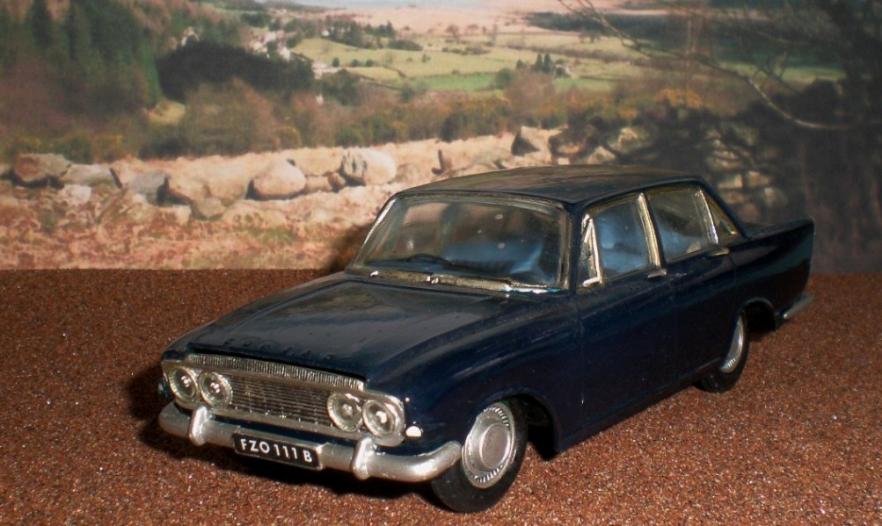 British Fords have often become iconic and this car still lives in the memories of many who grew up in early 1960s Great Britain.
The Zephyr and Zephyr-Zodiacs were built in the UK from 1950 to 1976 in three series. From 1962 the Mk III versions were offered in both four- and six-cylinder versions. The Zephyr-Zodiac was the top of the range featuring a more luxurious interior with better rear visibility, a full width grill sporting 4 headlights and more powerful 6cyl. engine.
They were Ford UKs largest passenger cars until they were replaced by the even larger Consuls and Granada's in 1971. The Zephyr was popular with many people due to its regular appearance in a popular TV program "Z Cars".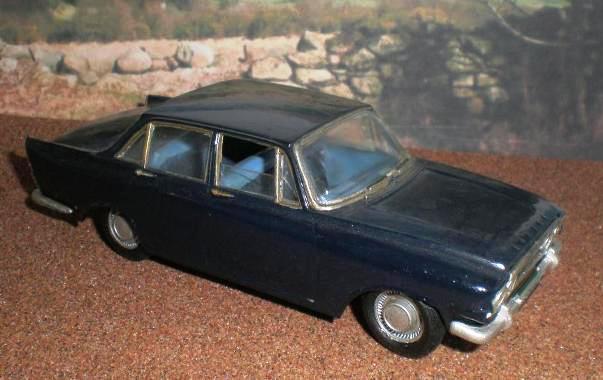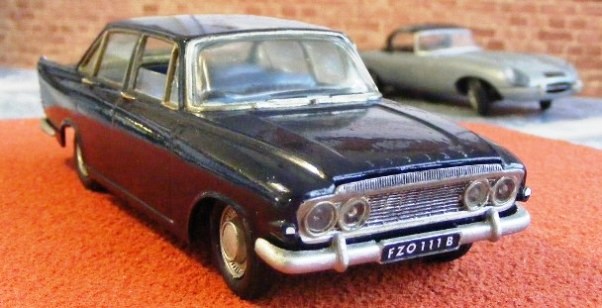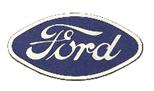 1/32nd scale kit.
Built by Rod.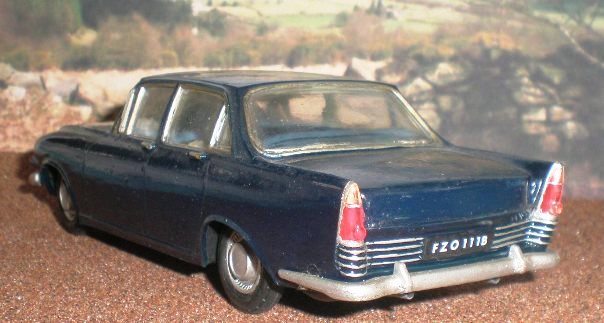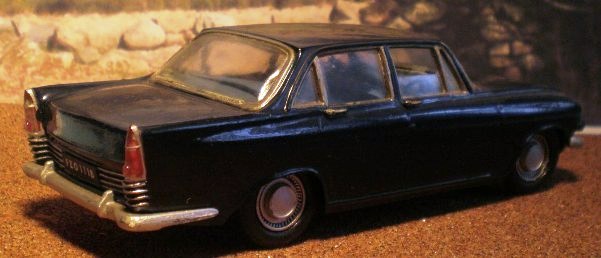 Rod built this model way back around 1960. He certainly could do a much better job with modern spray paints, bare metal foil and 50+ years of experience, but thats not the point. Part of our philosophy is to show that every modeller has to start somewhere and we have both had to learn from our mistakes along the way.
Humbrol enamel paints and a brush were the standard equipment for the time and the silver paint was not very shiny to start with and has yellowed a little over the years.
Airfix' kit is actually rather good for the era and at 1/32nd scale is of the common scale of the era too. Now model manufacturing has gone onto another plane altogether, scale has moved up to 1/24th and paints are ten times better. The sad thing is such classic British cars aren't available!
RETURN TO -