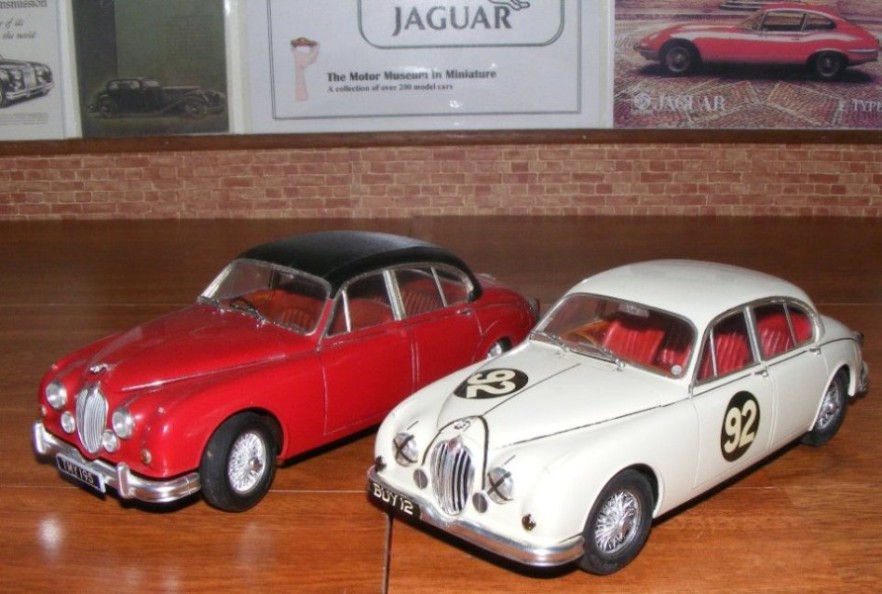 Adhering to Sir William Lyons' maxim of "grace, pace and space", the mark2 was a beautiful, fast and capable saloon. It came with a 120bhp 2.4Ltr, 210bhp3.4Ltr or 220bhp 3.8Ltr Jaguar XK engine. The 3.8 is similar to the unit used in the 3.8E-type (or XKE in the U.S.A.), having the same block, crank, connecting rods and pistons but different inlet manifold and carburation (two SUs versus three on the E-type in Europe) and therefore 30bhp less.
The Mark2 was discontinued in September 1967 and replaced by the 240 and 340, so named to distinguish them from the old 2.4 and 3.4 which became known as the Mark1 following the introduction of the Mark2 in 1959.
The Mark2 gained a reputation as a capable car among criminals and law enforcement alike; the 3.8Ltr model being particularly fast with it's 220bhp engine driving the car from 0-60mph in 8.5 seconds and a top speed of 125mph, with enough room for five adults too! Popular as "getaway" cars they were also employed by the Police to patrol British motorways.
The Mark2 is also well known as the car driven by fitional TV detective "Inspector Morse", played by John Thaw. Morse's car is actually the least desirable version (with it's 2.4Ltr engine, steel wheels and Everflex vinyl roof). It was often pushed into scenes with engine noises dubbed onto the sound track in post production. In November 2005 the car used in the TV series sold for more than £100,000 following a total ground up rebuild (prior to this, in its recomissioned state in 2002, after coming out of storage, it made £53,000 at auction) - some £45,000 more than an equivalent without the history.
In the original novels, by Colin Dexter, Morse had driven a Lancia, but John Thaw insisted on his character driving a british car in the television series, Although in one interview Thaw stated that the Jaguar was "an absolute arse to drive".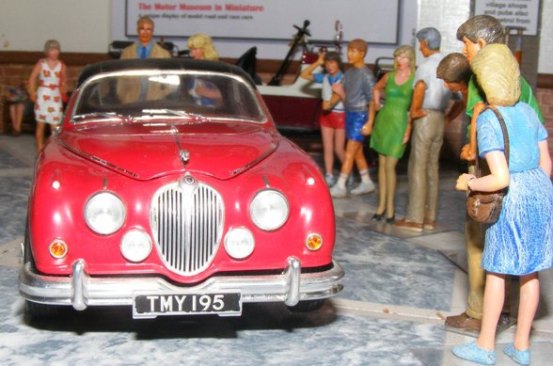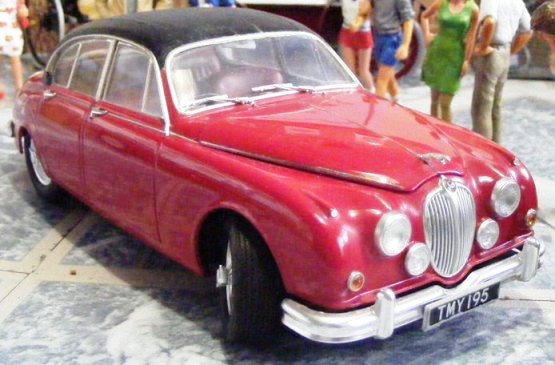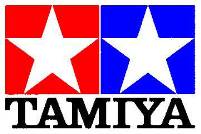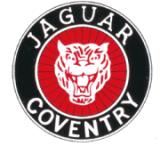 1/24th scale kit.
Built by Rod.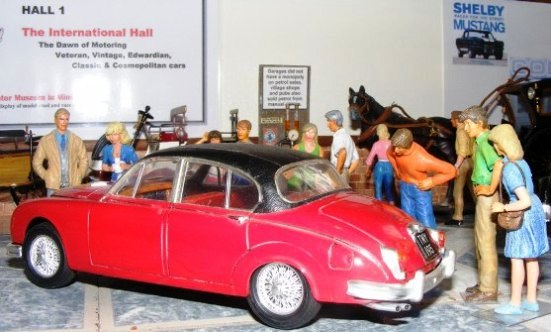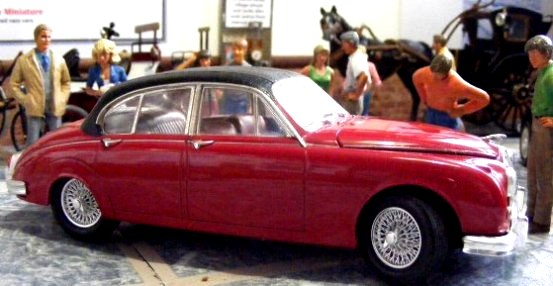 Rod built this model in late 2000 and found it to be just as good as Ian had. So he took the time to get time it just how he wanted it.
The vinyl roof comes from a kit available from kit form services. Halfords car paints have been used for the body colour and Humbrol enamels for the interior. The seats have been washed with inks for depth and dry brushed to bring out the highlights. Bare metal foil was used for the window frames.
RETURN TO -