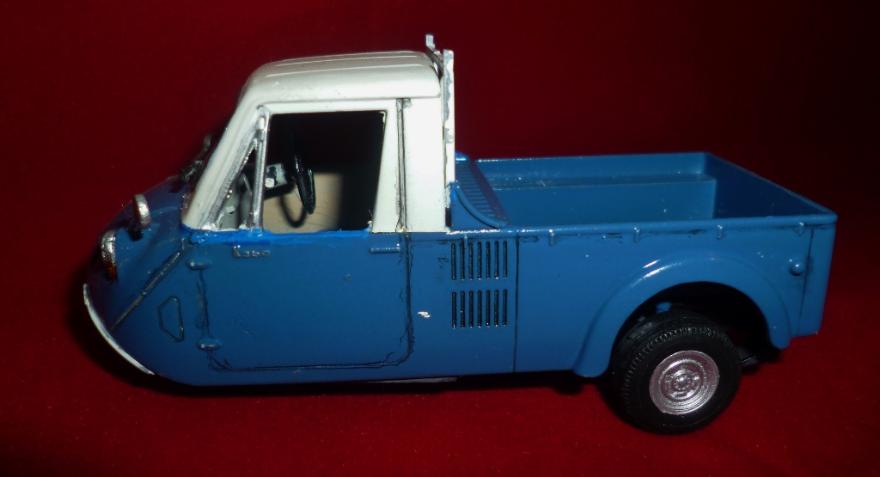 Mazda K360 3-wheeled truck.
Mazda began as the Toyo Cork Kogyo Co., Ltd, founded in Hiroshima, Japan in 1920. Toyo Cork Kogyo was renamed to Toyo Kogyo Co., Ltd. in 1927. In the late 1920s the company had to be saved from bankruptcy by Hiroshima Saving Bank and other business leaders in Hiroshima. In 1931 Toyo Kogyo moved from manufacturing machine tools to vehicles with the introduction of the Mazda-Go auto-rickshaw, the first 'vehicle' manufactured by Mazda.
The 'Mazdago' resembled a three-wheeled motorcycle with an open wagon or truck body. It was steered with handlebars and powered with an air-cooled 1-cylinder engine and transmission combination unit. It was sold by Mitsubishi in Japan. Over the years, it would be produced in different variants and spawned other similar designs such as the Hopestar and Daihatsu Midget.
The Mazda K360 is a three-wheeled light truck. It first went on sale in 1959 in Japan. Production ended in 1969. In total, 280,000 vehicles were produced. It was also known as the 'Mazdago'. The vehicle is 9' 8" in length, 4' 3" wide, 4' 8"tall, and weighs 221 lbs, and has a top speed of 40 mph.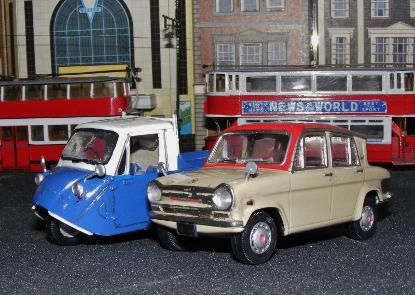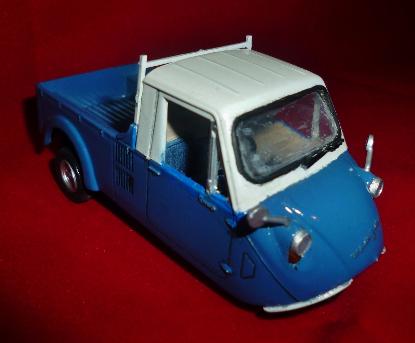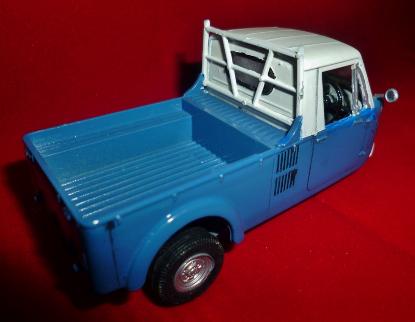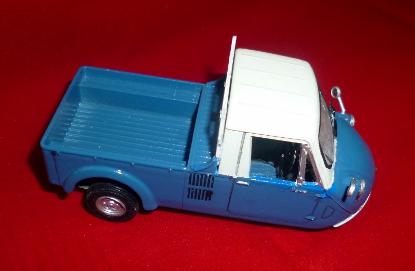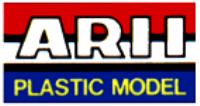 1/32nd scale kit
built by Rod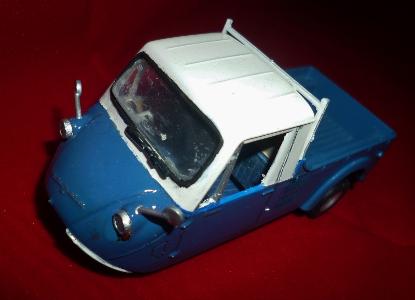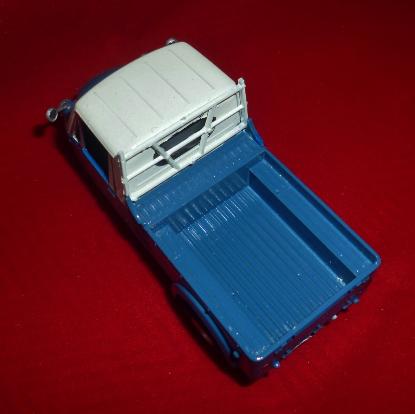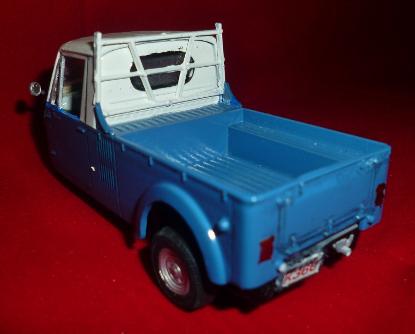 Launched in 1963 Arii started producing plastic models in 1967. The company also a big manufacturer of model trains and accessories under the label "Micro Ace". Selling their own model kits and those from the moulds of other manufacturers Arii were mostly sold in the far east and never really got a proper foothold in Europe. This is strange as the products themselves are of excellent quality and usually at very affordable prices too. Many of their products have been released lots of times and there are some very unusual vehicles, mostly of Japanese heritage, in their range. However, the railway side of the business has become far more profitable for the company and in restructuring of the company the name was changed to Microace-Arii.
Arii released during the 1980s this kit, #41017, is part of the "Owners Club Series". further releases have occurred through the 1980s and '90s and then again in 2013. It is a very nice kit indeed, as are all the 1/32nd scale owners club kits and well worth considering by any model maker interested in Japanese vehicles.
Built in early 2015 Rod used Halfords acrylic car spray paints for the primer and main body colours. The kit goes together so well and has such a nice level of detail it really doesn't need any extra work. It is therefore built straight from the box. Citadel and Revell acrylic paints were used for the details, applied by brush, as were the Citadel ink washes..
RETURN TO :-