Ford had dominated the performance areas of the auto market for decades, but they had never made anything which could truly be described as a sportscar.
After the war ended the level of European two-seaters available in the USA began to increase. Their popularity was in part because returning servicemen had experienced the nimble European chassis designs at first hand and now were looking for them at home. Lord Nuffield Gave MG their TC, William Lyons gave Jaguar the brand new XK series and both Ferdinand Porsche and Enzo Ferrari began to build cars in their own name for the first time. The growing demand for two-seat sportscars was becoming more and more evident. Fords two-seat Thunderbird is traditionally seen as a reply to the Chevrolet Corvette since it appeared two years later, but it had actually been on the drawing board since the early 50's and the Corvette was only the spur which pushed the project into sheet metal.
A clear indication that Ford market research had identified the requirements of the US market more closely than GM was the specification of the Thunderbird. Thunderbird outsold the Corvette from day one, and it did it on a specification that was far higher and was just what the sporty motorist wanted.
The 1956 cars gave a continental kit for spare wheel storage following complaints about lack of stowage space, and the hard top was given the porthole look. The 1957 models were probably the most desirable.
It all changed in 1958 when information gleaned by the market researchers brought about a major change transforming the two-seat sportscar into a four-seat luxury device which Ford called their 'personal car'. The 1958 car was an attractive, pleasing car to look at and set the tone for the next three years.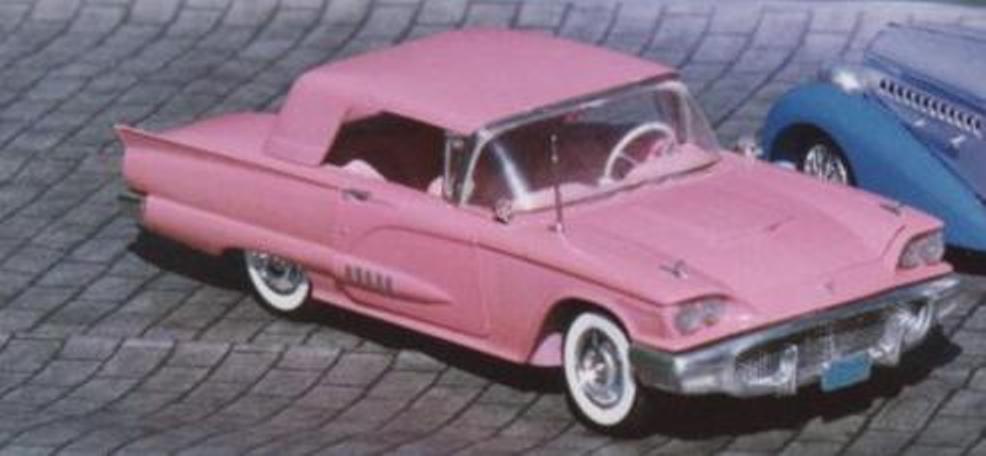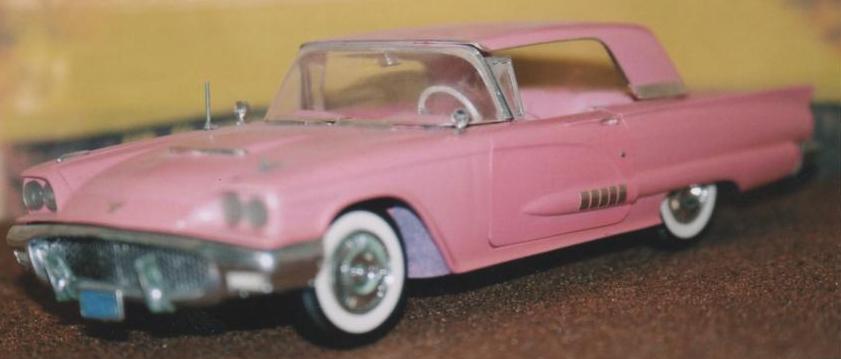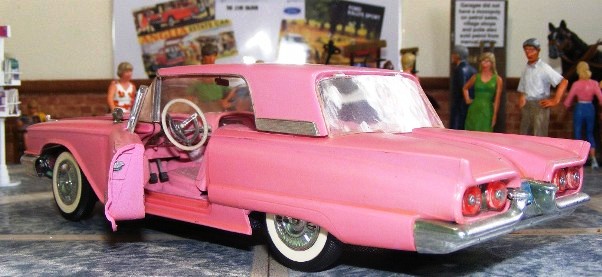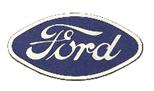 1/24th scale kit.
Built by Rod.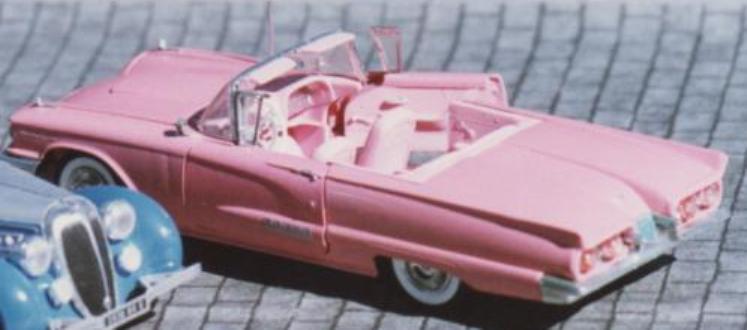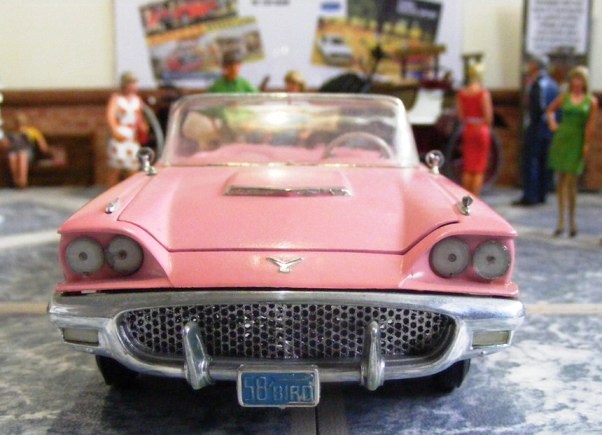 Built around 1996 this car has the usual Halfords spray painted finish for the body and Humbrol enamels for the interior. Rod hasn't yet moved on washes and dry brushing so everything looks very clean and a little "plastic". Bare metal foil has been used for some of the chrome details to work with the chromed kit parts. Matt black paint has been put onto the grill and then rubbed off to reveal the raised chrome grill while still giving depth to the grill.
RETURN TO -