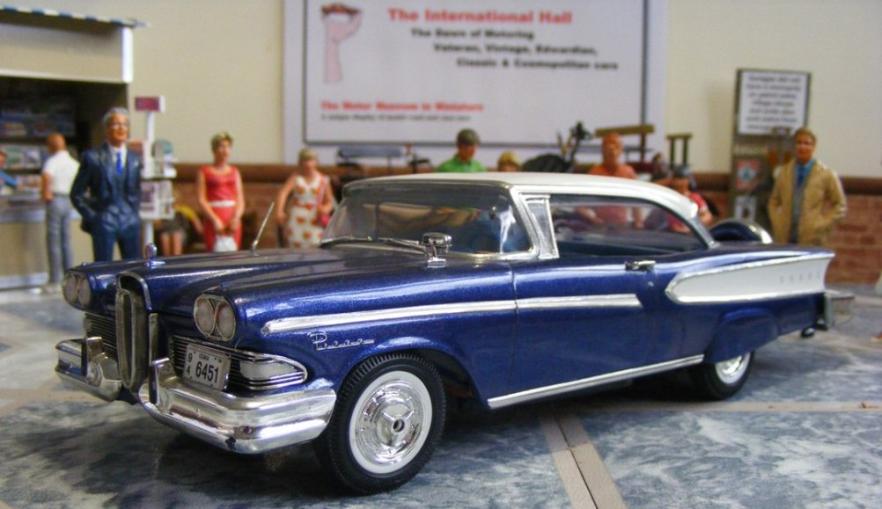 Named after Henry Ford's son the Edsel was designed some years after his early death. It was remarkable in being the first automobile project to be based entirely upon the results of market research governing the design from grille to tail pipe. The resultant motor car, was, however, a commercial lemon and at $350 million the most costly mistake ever made by the Ford motor company. The radiator grille was unique, being a completely vertical motif; the tail-lights were unkindly likened to in-growing toenails, while the extent of body overhang was horrendous. But underneath it all lay a strong well-engineered chassis, while the range of engines fitted during the two years of production included some of the most powerful in the USA – The Edsel wasn't the worst automobile in American history, but it will certainly be remembered as an object lesson in how not to design for the market by remote control.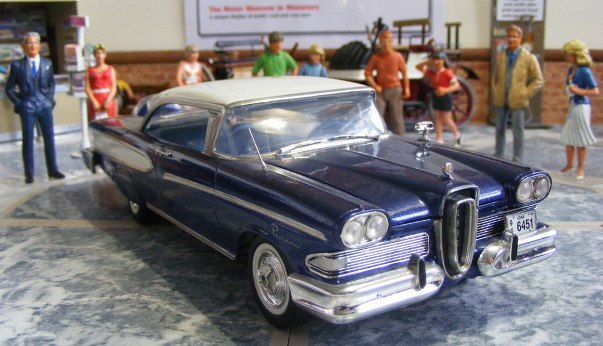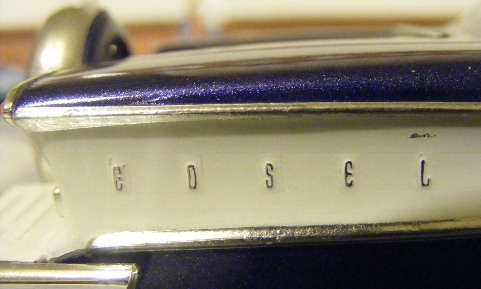 1/25th scale Kit.
Built by Rod.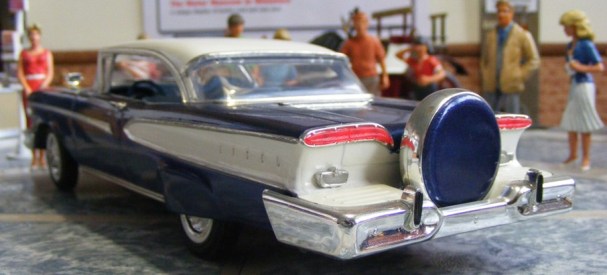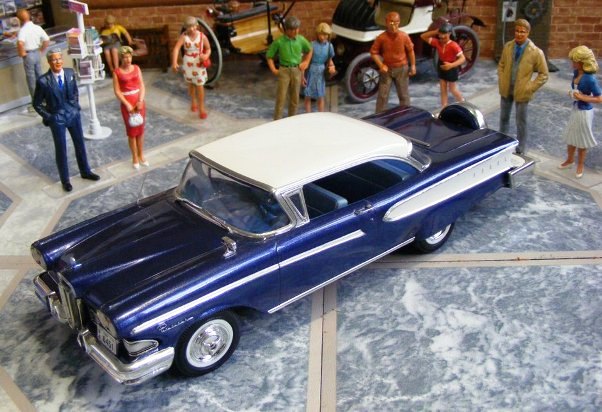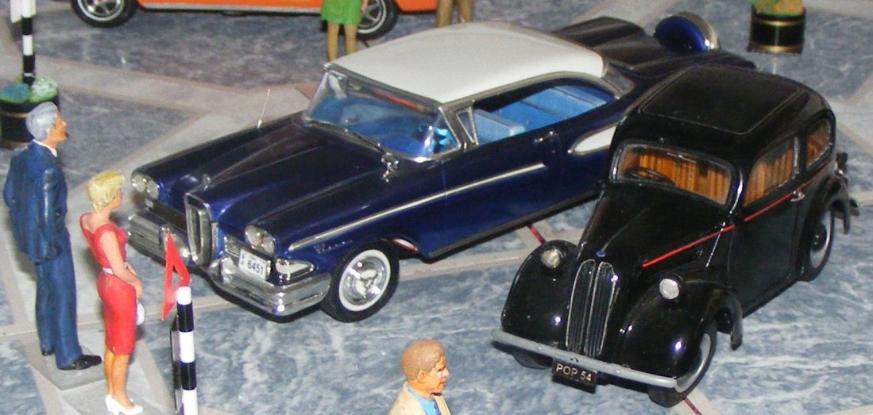 Built in 2000 and one of the earliest models Rod tried his chrome lettering technique on. Putting bare metal foil over the raised lettering after priming, and pushing it well into the recesses, when the top colour coat goes on it can be "cut back" with T-cut to reveal the chrome. This is generally much more pleasing a result then trying to dry brush the lettering.
Actually this model has had a lot of Bare metal foil on it, for the window frames and bright-work.
The body is spray painted with Halfords car paints while the interior is painted with Humbrol enamel paints.
RETURN TO -