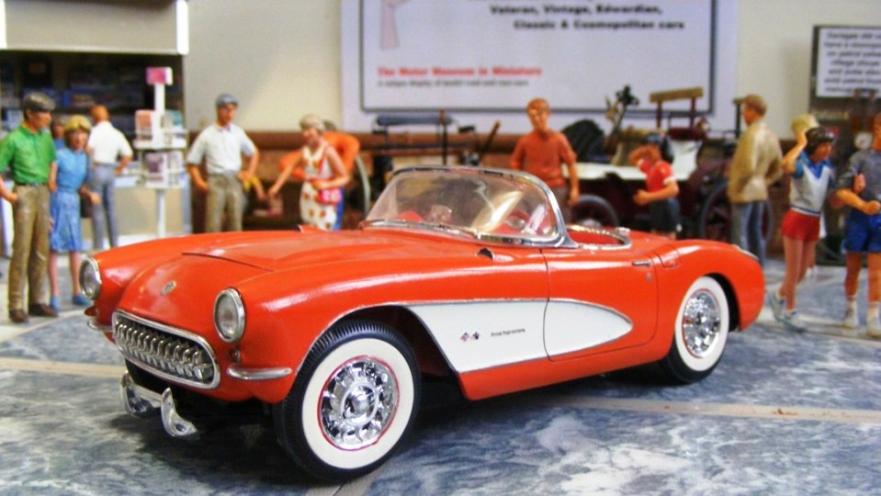 In 1953 the mighty General Motors conglomerate responded to the British MGs, Jaguars and Austin Healeys by producing its own sports car. In creating the Chevrolet Corvette roadster, it established a motoring legend, even if the first cars did leave something to be desired.
As introduced in 1953, the Corvette, named after a small, fast naval gunboat, looked like no other GM product. As this was a low production model, it was decided to use glass fibre - then a relatively untried material - for the body. Although the chassis was purpose made, most of the other components, inevitably, came from the corporate parts bin. In its original form, the Corvette was capable of a rather uncertain 100mph, handling left much to be desired, while the body leaked water and let in the dust.
In its inaugural year of 1953, just 300 examples were built. In 1954, transferred to a new assembly line at St. Louis, output rose to 3,640 cars but this was just a drop in the Ocean by General Motors standards. The Corporation considered dropping the model at this stage but decided to persevere.
For 1955 there was an egg crate-type grill concealing the new OHV V8 engine, top speed was now approaching 120mph mark and 60mph came up in less than nine seconds.
For 1956 the Corvette benefited from a revised body on which the distinctive concave side panels were evident.
Output did not exceed 10,000 units until 1960 but from there on, the Corvettes future was assured.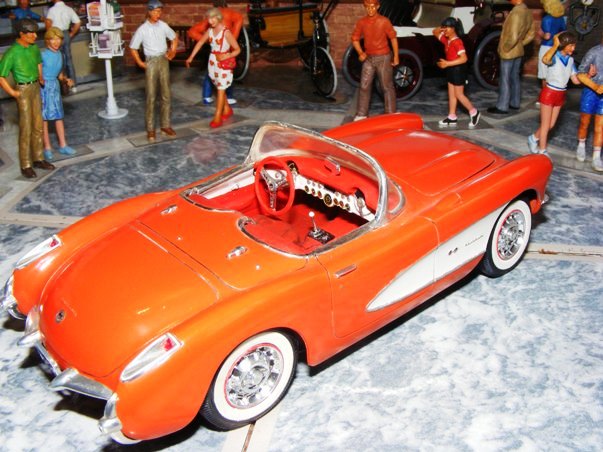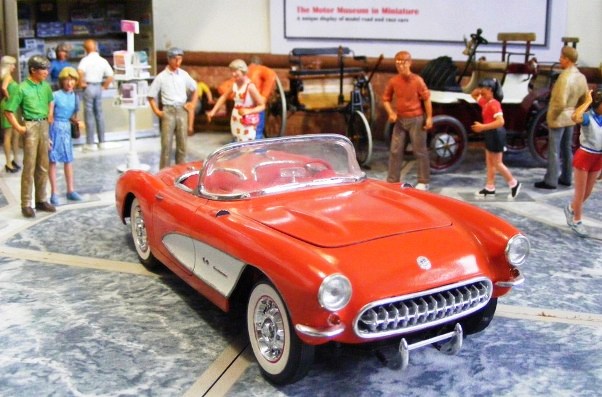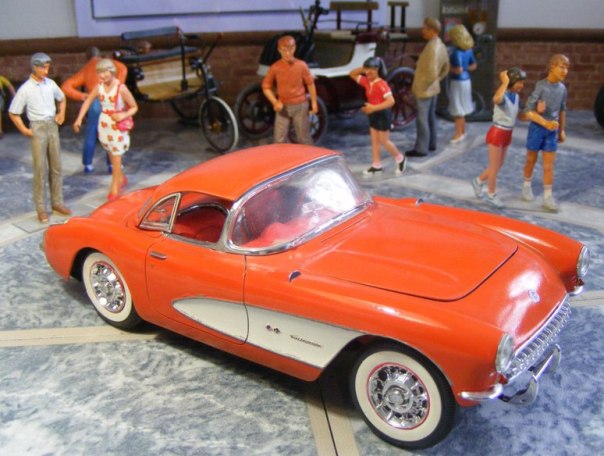 1/24th scale kit.
Built by Rod.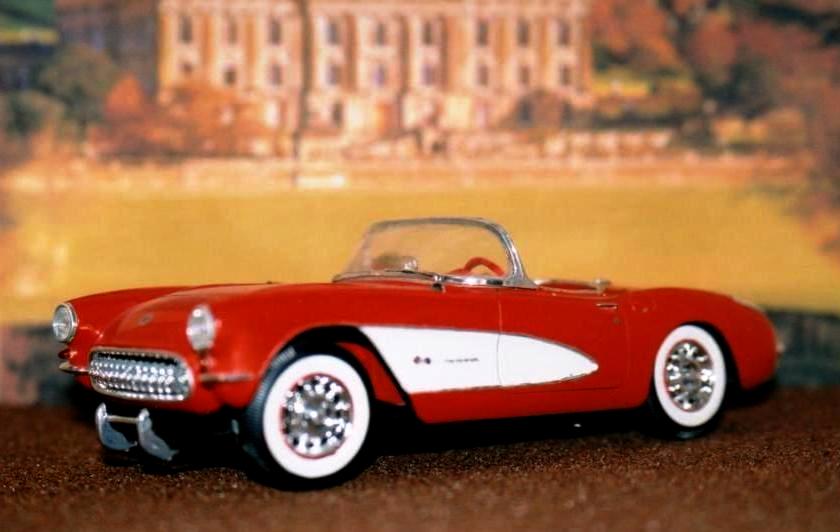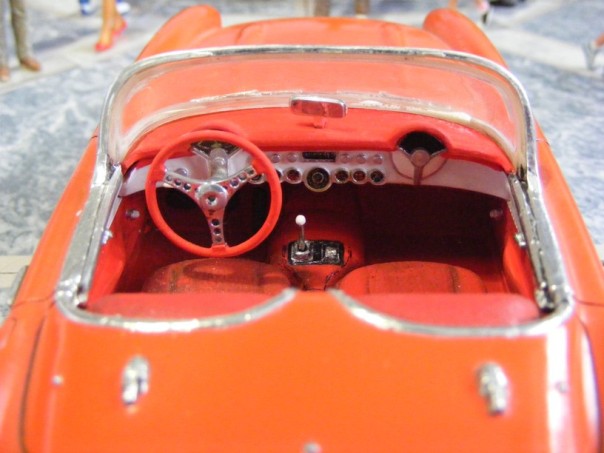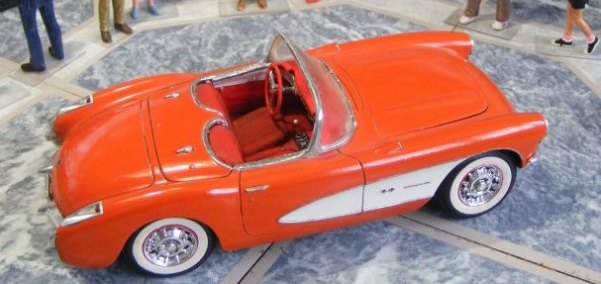 Built in 1997 this model Benefited from bare metal foil for some of it's bright work and Rod tried out a new idea for bringing out the raised "Corvette" script on body work. It can be very hard to paint on raised lettering but if the lettering is covered with bare metal foil then spray painted the paint can then be polished through to reveal the 'bmf' below and giving chrome lettering.
Halfords car paints were used for the body work backed up by Humbrol enamels for the details and interior.
RETURN TO -