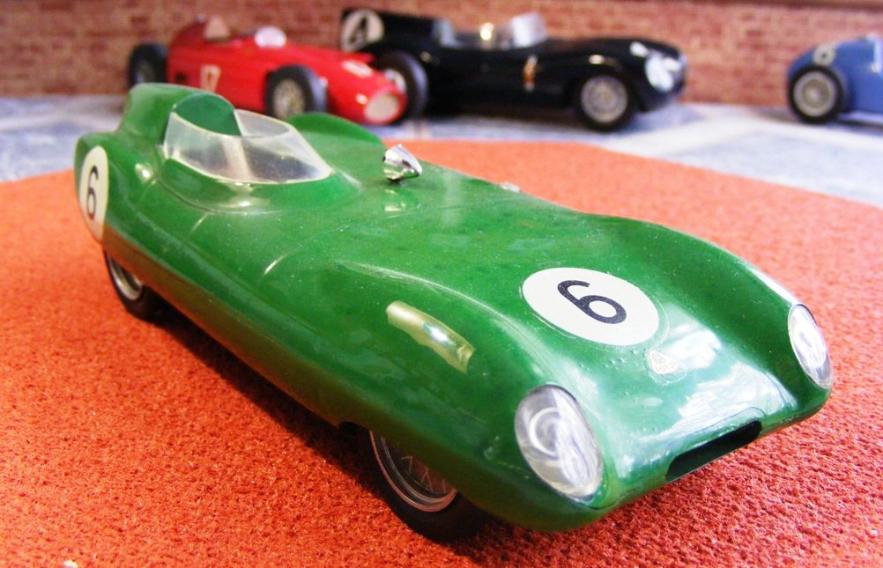 The Lotus 11 has one of the most elegant of body shapes. A Frank Costin creation it truly looks as aerodynamic as any car could ever be, though it never saw a wind tunnel. Colin Chapman's inspiration for the 1956 season, the Eleven was a serious case of form following function. A tubular space frame chassis with De Dion rear axle and Girling disc brakes, the standard version, called the Le Mans, boasted a 1500 cc Climax engine. The car weighed only about 1,000 lb, fully loaded. Other Versions were the club, for 1100cc racing featuring a Climax engine, and the Sport, for 1200cc racing utilising a Ford engine; both featured a live rear axle and drum brakes.
Lotus displayed the car at the British Motor Show in October 1956 and used it as demonstrator for the Guild of Motoring Writers test day at Goodwood in the next month. The road test reports appeared in Autosport on 23/1/57 and Motor Sport in February 1957.
Graham Hill raced in the 1200cc class of the Autosport Production Car Championship, in his own car but going down as a works entry, so Chapman part funded the car too. He also drove other works 11s when required through '56 and '57. To save money Hill would drive it to race meetings, compete, then drive it home. A practice not uncommon in motor racing circles and a bonus of the car being road legal. Hill gave his Lotus 11 its first race on 9 June 1956 at Oulton Park. He raced it at a further eight meetings that season and, displaying the skills that would eventually make him a double world champion, finished on the podium in all nine races, winning four times.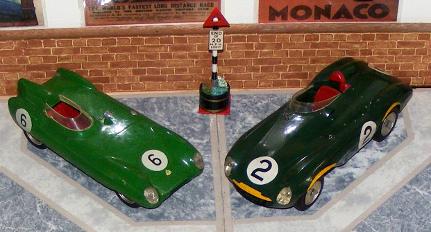 1/24th scale kit.
Built by Rod.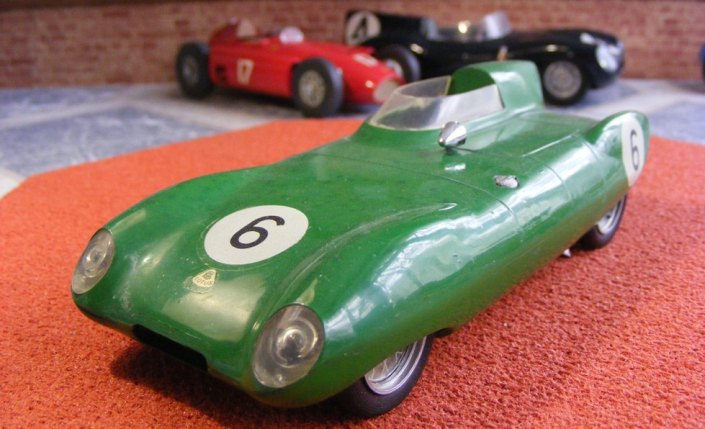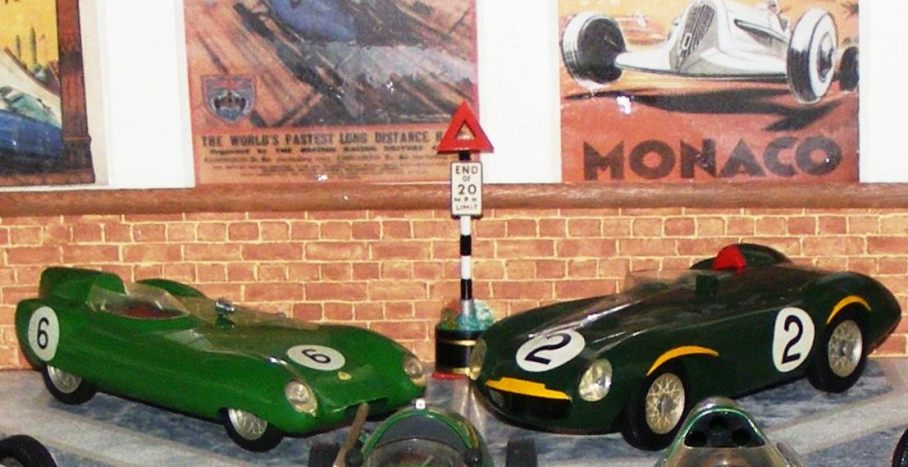 One of the earliest kits Rod ever made. Merit, by J. & L. Randall of Potters Bar, was the name used for general toys in the Randall production range so can be linked to many other plastic products as well as model kits. The kits are low in detail by today's standards but they generally capture the look of their subjects very well and are now much sought after model kits for collectors and builders alike.
Rod built this model in the late 1950s so it is straight from the box and painted in Humbrol enamel paints. The early decals on clear discs approach to replicating wire spoked wheels is reasonably effective for that era, but today modellers would want to add after market wheels and tyres. The paint work on this model hasn't stood the test of time having become rather blotchy, that said the model still stands as a testament to the times of tube glue and brush applied enamel paints. It will always be a case of preservation over restoration in this case.
RETURN TO :-