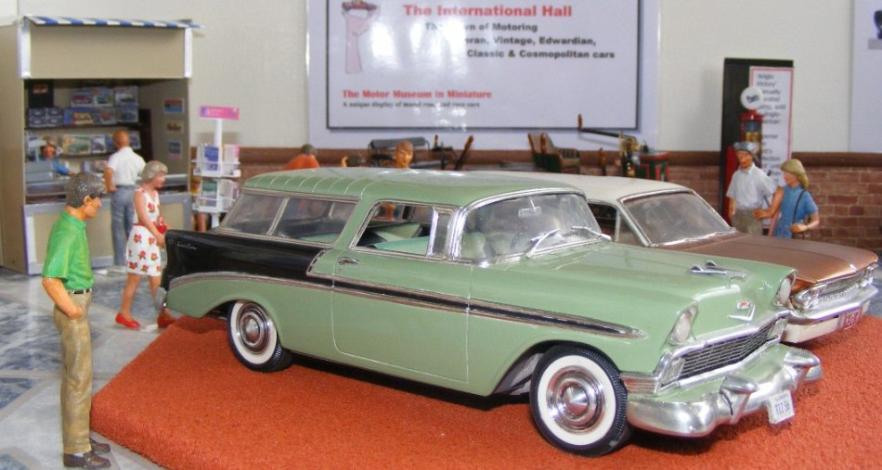 Every once in a while you get a car in which, for no noticeable reason, everything goes absolutely right all the way down the line. The Chevy 'Bel Air' is a classic example and a classic car.
Chevrolet styling had become slabby and behind-hand by the early 50's and a serious restyle was called for.. Most works on classic cars concentrate on styling, on graceful kerbside elegance and long, flowing lines. But in 1955 Ed Cole produced the direct engineering equivalent. The smallblock V8 was an industry milestone, destined to become the most successful auto engine in history, destined to be exactly the right product for sedans, sports cars, vans and race cars. It's impact was so great that it is impossible to separate it from the story of the classic styling pieces from 1955, 1956 and 1957. It was with the Powerglide, in conjunction with this engine, that GM first began to acquire their reputation for excellent automatic transmission; smooth imperceptible shifts with such reliability that they were good enough to be fitted as original equipment to Rolls-Royce.
Even the station wagon was good-looking. The Bel Air Nomad was, obviously, the top luxury wagon in the range.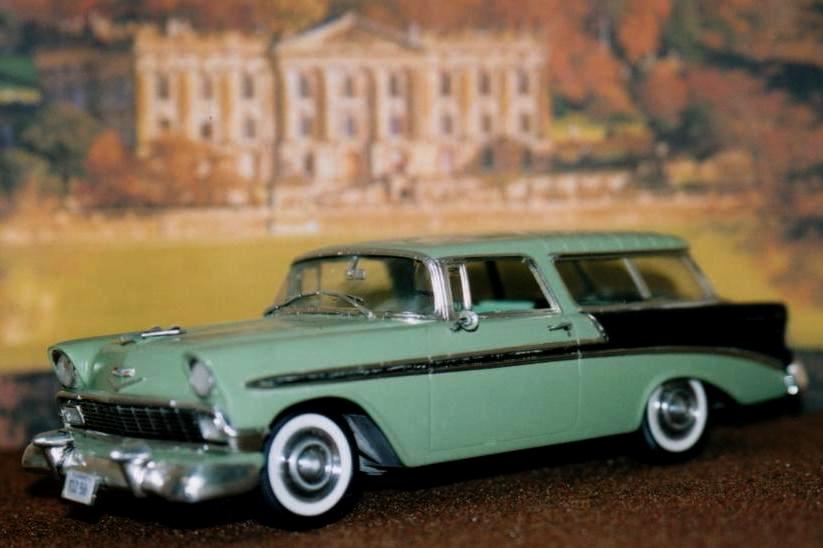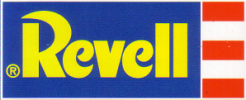 1/25th scale kit.
Built by Rod.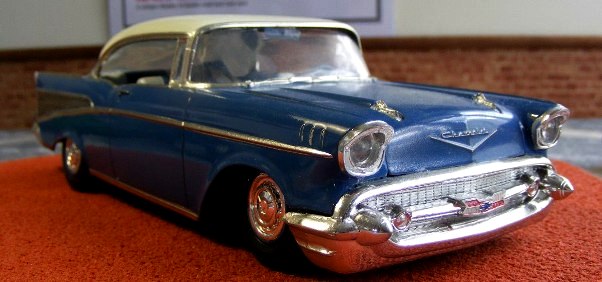 Rod built the Nomad in the mid 1990s while perfecting his technique of applying Bare Metal Foil before the colour coats of paint, so here BMF is applied as directed in strips. Halfords car paints take care of the body colours for both these cars.
RETURN TO -