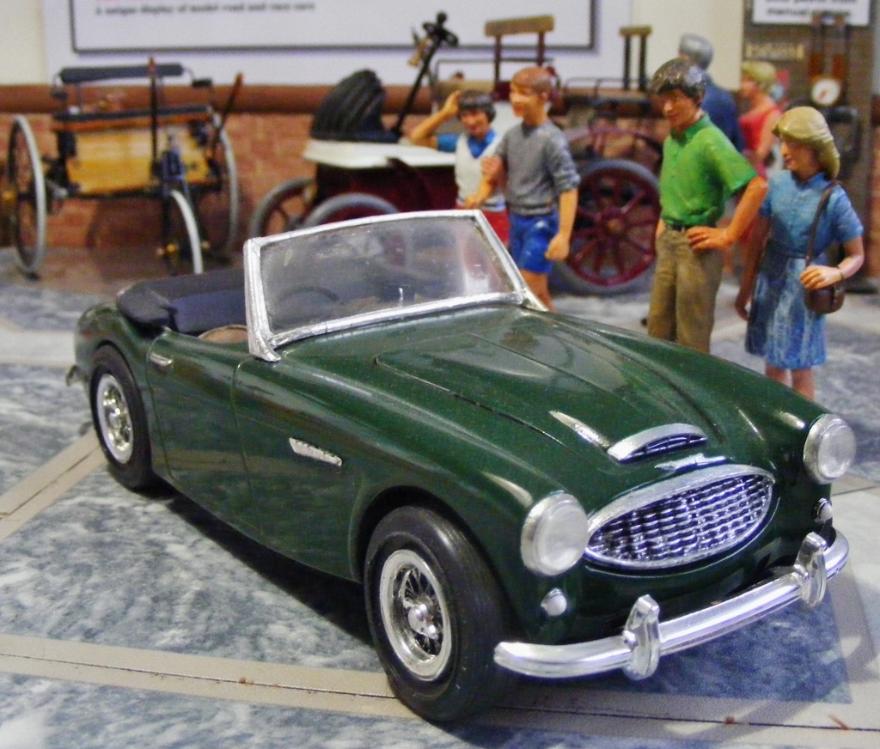 1956 Austin-Healey 100-6
Cornishman Donald Healey was interested in motoring and motorsport from an early age. After being invalided out of the Royal Flying Corps in 1917, he set up his own garage, before building a successful career in the motor industry. Healey hatched his ideas of producing his own car during World War II, and a prototype Healey was produced in 1945.
At the end of 1951 Donald Healey and his son, Geoffrey, decided to produce a new sports car and they approached Austin, who duly provided the engine and running gear; from the A90 Atlantic, powered by a four cylinder 2.7 lt. OHV unit. The Gerry Coker styled car, the Healey 100, had two-seater bodywork, and this fast, sleek model made its debut at the 1952 Earls Court Motor Show. After further negotiations B.M.C., under Leonard Lord, adopted the design, and the production car became the Austin-Healey 100 from 1953.
The 100/6 model was introduced in 1956, It had more streamlined body lines and a fixed windscreen. Fitted with tuned version B.M.C. six-cylinder C-type engine of 2.6 litres and producing 102 bhp. This upgrade led to an air scoop being added to the bonnet and a smaller, wider radiator grille placed lower in the front. Overall the 100-6 wheelbase was thus increased by 2 inches over the 100 which only had the inline-4 engine. The 100-6 was offered for sale from 1956 in two models, the BN4 2+2 (which had two occasional seats) and the 2-seat BN6 in 1958-9.
Production moved from Longbridge to the MG plant at Abingdon in 1957 and the new BN6 model had it's engine output boosted to 117bhp when a new revised manifold and cylinder head were fitted, at this point the car could accelerate from 0-60mph (97km/h) in 10.7 seconds.
The Austin-Healey 100-6 was produced from 1956 to 1959 and 14,436 units were built. The car was later developed into the Austin-Healey 3000.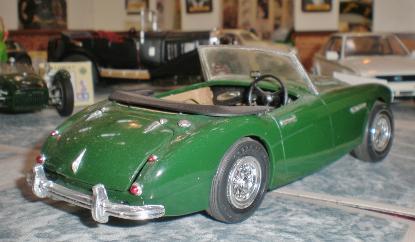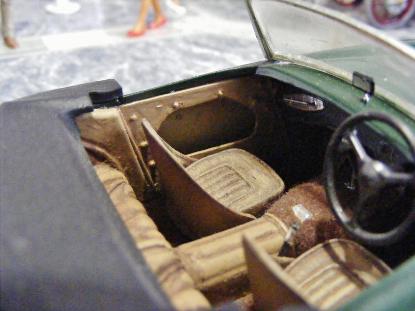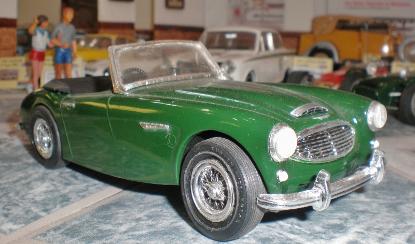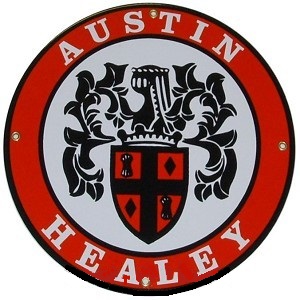 1/25th scale kit.
Built by Rod.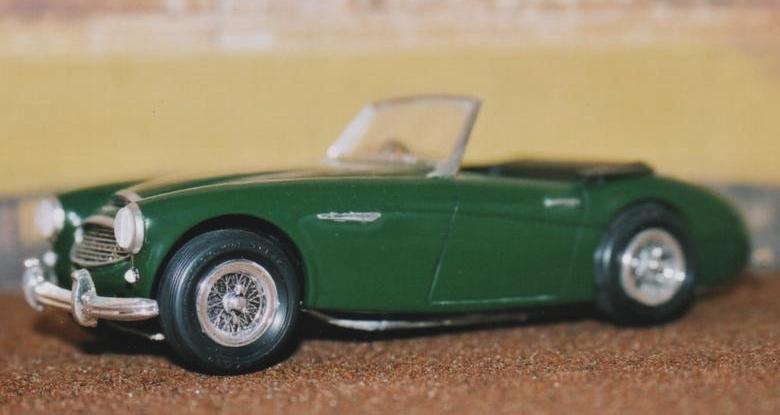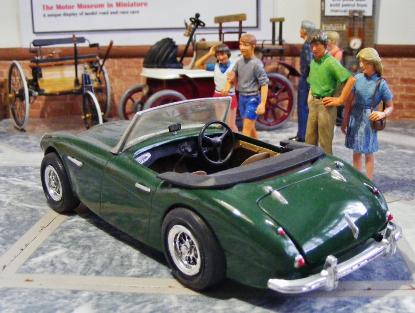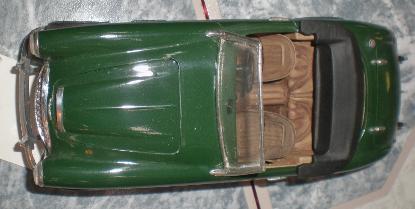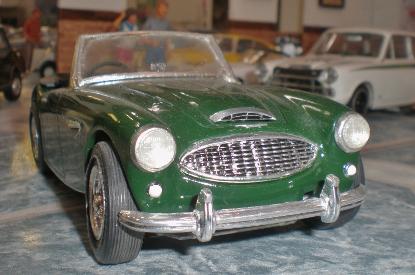 Our model is built from the 1/25 Scale Matchbox kit # 40382 released in 1992. It is actually a re-boxing of Revell's much earlier 1977 kit # H-1202 and as such has that old school feel to the mouldings. That said it is eminently buildable and was recently re-released by Revell in 2010 as part of their limited edition "Classics" box, catalogued as kit # 00023.
Rod built this model during September 1998, he had bought it at a show as part started and there were some parts missing. All nearside interior had to be scratch built to match the drivers side. It is painted with Halfords acrylic car spray paints and Humbrol enamels for the detail work. The 'screen frame was covered with Bare Metal Foil.
RETURN TO :-