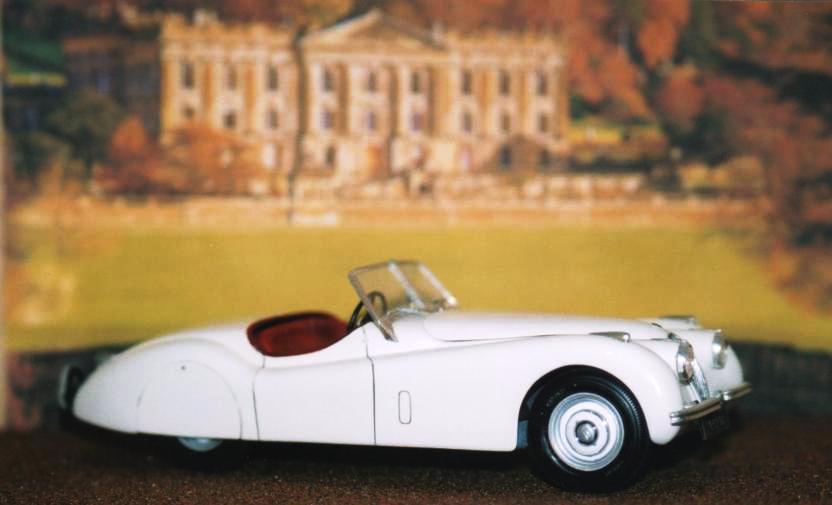 A major re-organisation of Swallow sidecars after WWII led to Jaguar Cars Ltd being set up in March 1945 and production resumed in the July.
Jaguar sports car line, in abeyance since 1939 was dramatically revived in 1948 with the sensational arrival of the XK120. One of the world's most outstanding sports cars; it found particular favour in America where, with the MG, it spearheaded a sports car revival.
Demand for the car caught William Lyons by surprise, he had envisaged at most a single years manufacturing life, so the aluminium body was coachbuilt in the traditional manner. But such was the demand that a switch was made in 1950 to a quantity production pressed steel shell though they retained the aluminium doors, bonnet, and boot lid.
The roadster was joined in 1951 by an elegant fixed-head coupe version, which was followed by a drop-head model in1953. In 1955 came its XK140 successor, so ensuring the success of a line that would endure until 1961, and an engine that would develop even longer than that.
Specification & Facts
Engine Straight 6 Twin O.H.C. 3,442 c.c. -3.4 lt.
Power. 160 bhp @ 5, 000 rpm
Transmission Manual 4-speed
Chassis Box section
Suspension i.f.s. Leaf spring rear
Brakes Hydraulic drum
Top Speed 124 m.p.h.
Acceleration 0 - 60 m.p.h. in 10 seconds.
Price £ 1273
Production 12,055 - Export 92%(over 60% to U.S.A.)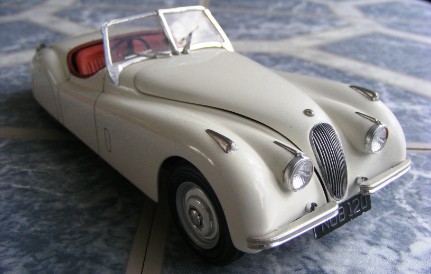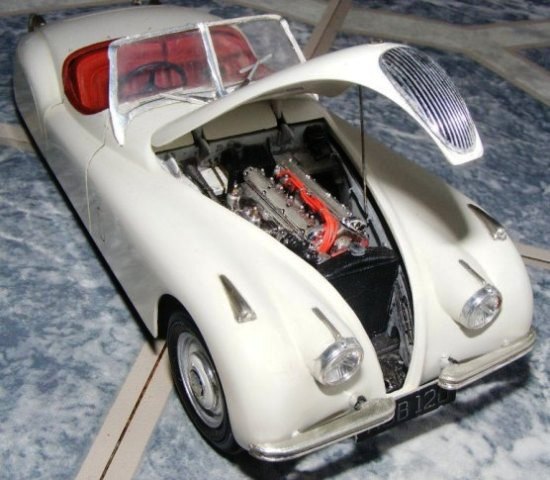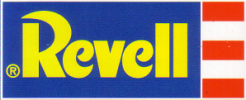 1/24th scale kit.
Built by Rod.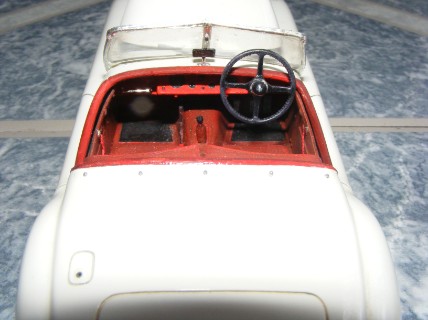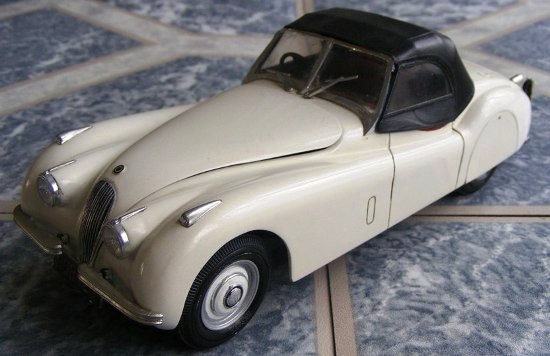 Built in 1999 straight from the box this is one of Revell's better kits. Painted with Halfords car paints and enhanced with bare metal foil the body has also been given some wash in the panel lines and wheels to give some depth and reality.
The interior has been painted with Humbrol enamel paints, washed with citadel inks and dry brushed to bring out the detail.
RETURN TO -