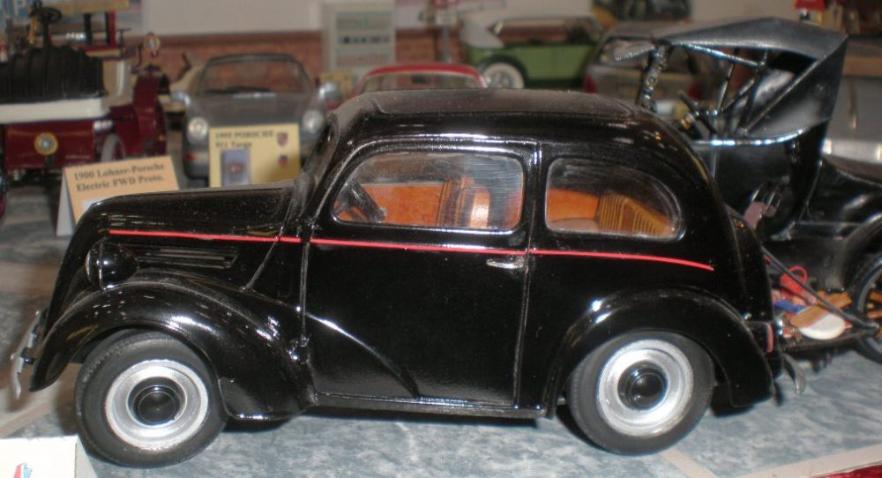 When production of the older Anglia and Prefect was stopped in 1953 the Popular was developed as a budget alternative. It was based on the old pre-war style E494A Anglia and powered by Fords side valve 1172cc, 30bhp four cylinder engine.
The car was very basic. It had a single vacuum powered wiper, no heater, vinyl trim and very little chrome, even the bumpers were painted. Over 150,000 Populars' were made.
This car proved successful because, while on paper it was a sensible alternative to a clean, late model used car, in practice - there were no clean, late-model, used cars available in post-war Britain. There had been a six year halt in production! This problem had been further compounded by stringent export quotas that made obtaining a new car in the late 1940s and early 1950s difficult, and covenants forbidding new car buyers from selling for up to three years after delivery. Unless the purchaser could pay the extra £100 or so for an Anglia100E, Austin A30 or Morris Minor, the choice was the Popular, or a pre-war car.
A popular, costing £390 at the time, tested by The Motor magazine in 1954 had a top speed of 60.3mph and could accelerate from 0-50mph in 24.1 seconds and fuel consumption was recorded at 36.4mpg.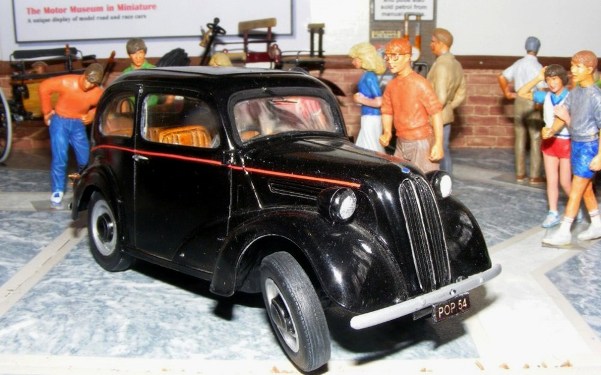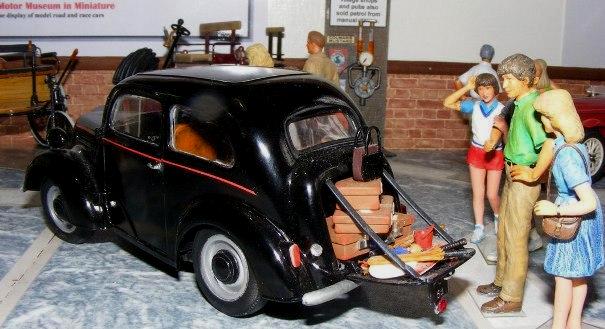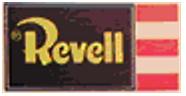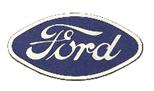 1/24th scale conv'.
Built by Rod.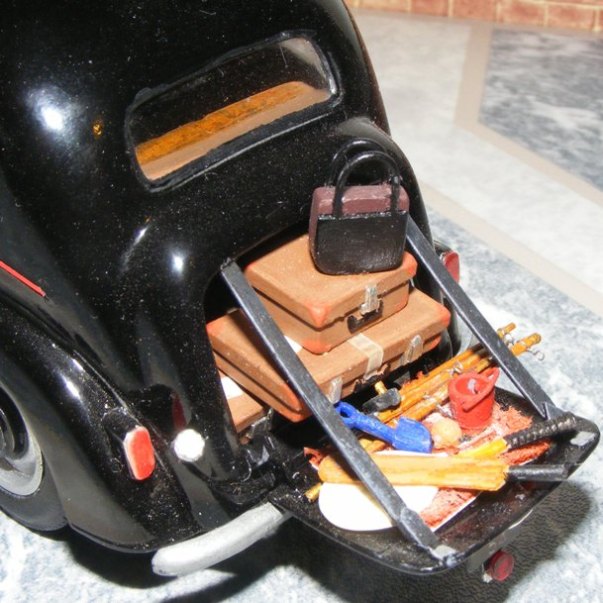 Rod converted this model from the Revell street rod kit. This also meant changing it to right hand drive! Having scratchbult much of the interior Rod also scratchbuilt some luggage and 'extras' to represent a family going for a holiday (the boot dose actually shut if the bits and bobs are removed). This has been a great memory jogger for visitors to the museum who remember those times with affection.
Halfords spray car paints were used for the main body colours backed up by Humbrol paints and Bare Metal Foil.
RETURN TO -