After the War Porsche rebuilt and Ferdinand "Ferry" Porsche created a mid-engine, tubular chassis 356 prototype called "No. 1", in 1948. This was refined into a completely new 'unibody' monocoque style chassis body shell designed by Erwin Komenda. The new 365 had an air-cooled, four-cylinder, rear-engine, rear-wheel-drive system much like the Porsche Senior designed VW Beetle.
The first road going 356 was delivered in Austria on the 8th of June, 1948, and the owner wasted no time in entering it in a local race in Innsbruck were it took a class win. Successes continued and a class win was achieved at Le Mans in 1951. By 1954 the development of the 365 saw less and less shared VW parts, aluminium body panels to save weight and cabriolet body work. It soon gained a reputation for speed and handling and became much sort after racer, and sports road car, in the USA.
Production of all body styles continued until 1965, around 76,000 had been produced.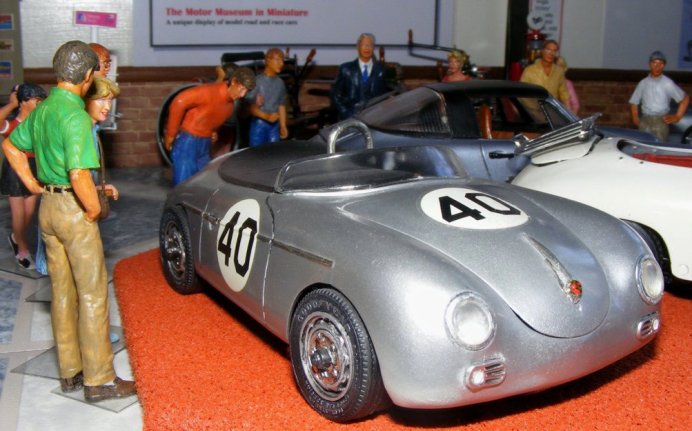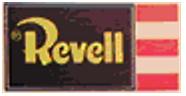 1/25th scale kit.
Built by Rod.
Built July 1999 from the Matchbox/Revell kit this lovely model is sprayed with Halfords car paints for the main body finish. Bare metal foil has been used in several places to bring out the details in the model and it has a very appealing look.
RETURN TO :-