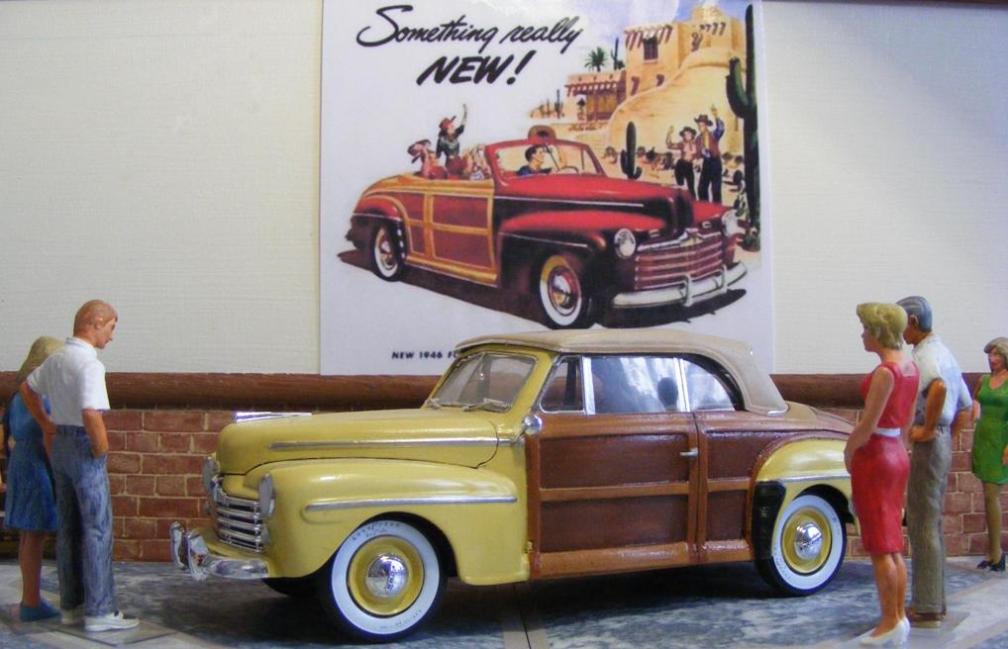 When first introduced in 1946, the Sportsman was the most expensive model in the Ford line up at $2,041, more than $500 over the all-steel convertible, with 1,209 examples produced. The next two years the price topped out at $2,282 with a production run of 2,250 coming off the assembly lines.
1948 was the final year for the old-style Ford. With this all-new model launched partway through the year, the wood sided Sportsman convertible would end 1948 with just 28 units built.
Today it is esstimated that less than 100 'Sportsman' cars exist.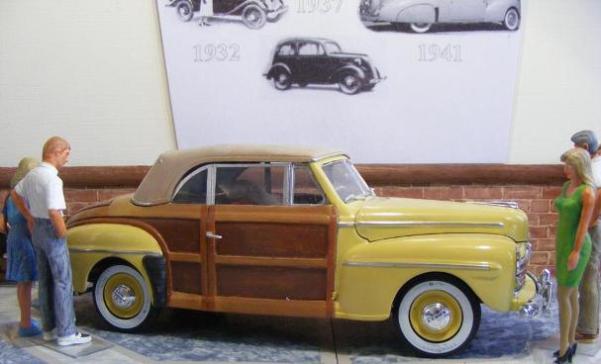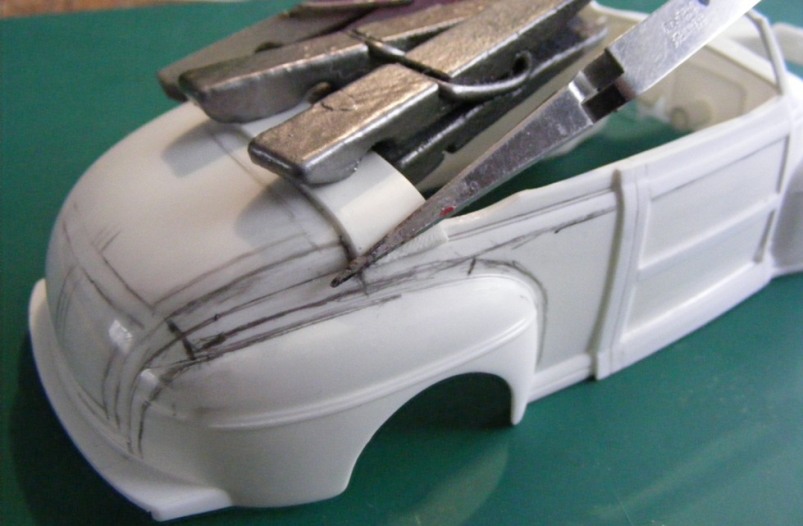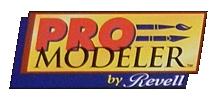 1/24th scale conv'.
Built by Rod.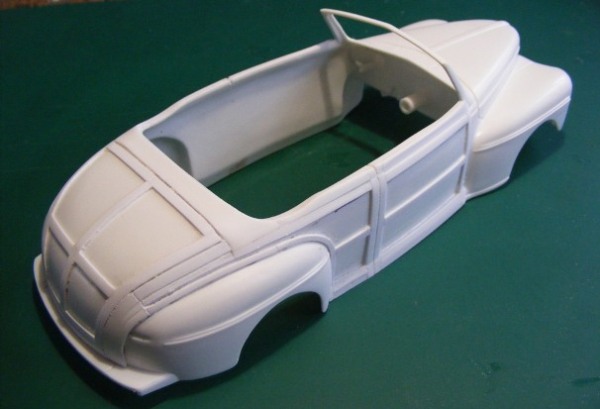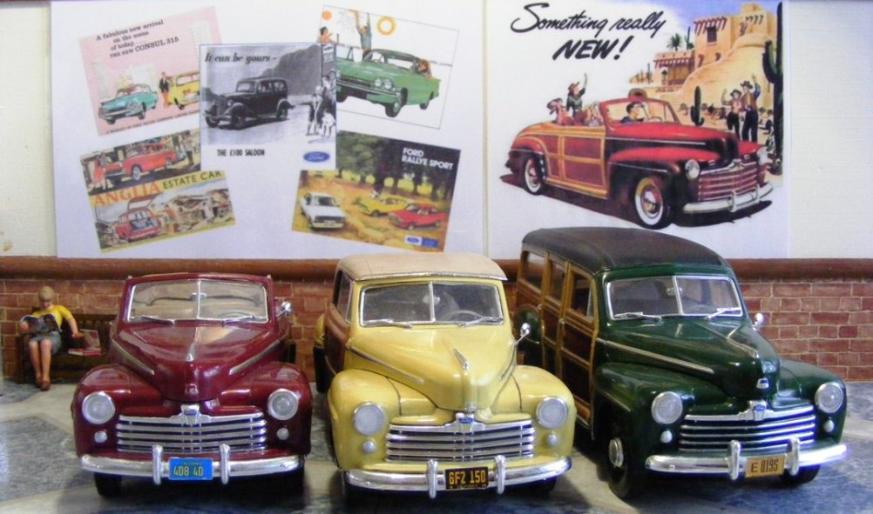 This model was converted from the Revell Pro-modeller kit by adding the wood bracing over the steel body. Evergreen strip to the fore. As shown in the pictures Rod measured and marked out the wood framing before building it up from evergreen strip.
The real secret to the look is getting the painting right. Halfords car paints take care of the steel body colour but the Wood is all painted by brush with Humbrol paints. As with the Woody Rod has varied the shades of paint for the wood frame, it looks very effective.
Bare Metal Foil was used for the chrome trim and washes and dry brushing helped give the interior and soft top some life.
All together they do make for a most interesting set.
RETURN TO -