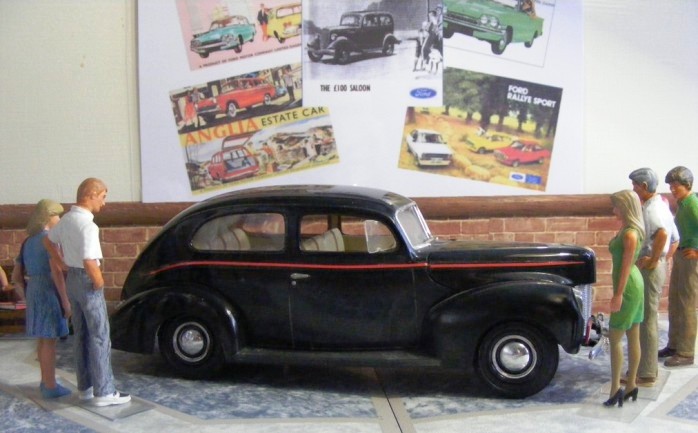 The famous 'Turtle Back' design made its debut in 1939. The more streamlined look appealed to American car enthusiasts and in its day it was considered fast, lightweight and equipped with precision steering. It had a sound reputation for dependability.
The Deluxe came equipped with bumpers & bumper guards, twin electric air horns, two tail lamps, foot-controlled headlight beams, single control tandem-action windshield wipers, a finger-tip gear shift mounted on the steering column, illuminated instrument panel, a cigar lighter, ash trays, arm rests, foot rests, swivel- type sun visors and a glove compartment complete with lock and clock!
The buying public had a choice of six body colours and the choice of striped mohair or broadcloth in a 'pleasing new sand shade'.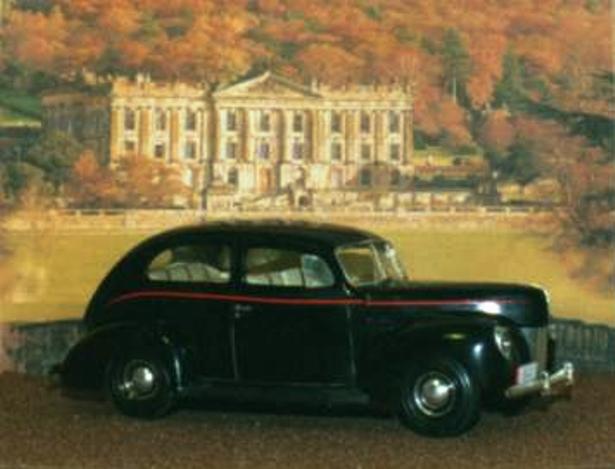 1/24th scale kit.
Built by Rod.