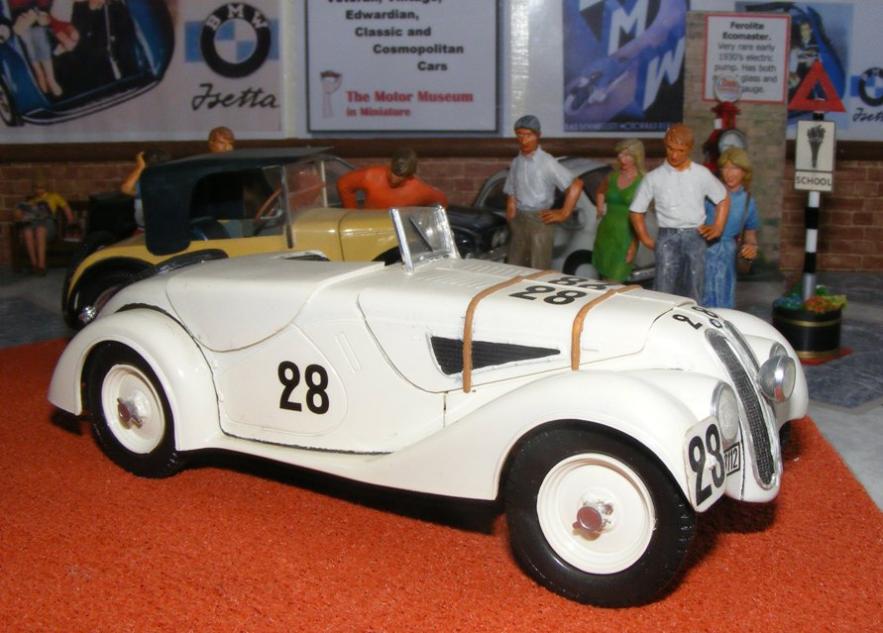 The BMW 328 was produced between 1936 and 1940. This elegant well-balanced roadster, designed by Fritz Fiedler, combined low weight with an 80hp engine so performance was very good. Cutting-edge suspension gave good road holding and drivers liked the car.
It made it's racing début at the Eifelrennen race on the 14th of June 1936. They were Class winners in the 1938 Mille Miglia and did extremely well at le Mans in 1939 where this car, driven by Willi Breim and Rudolf Scholtz, finished in 9th place overall.
464 of this classic roadster were built before production ceased in 1940.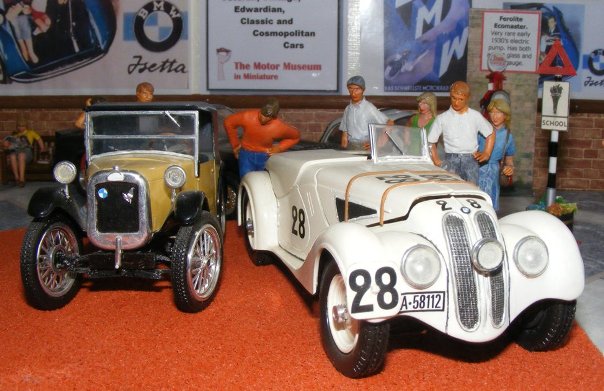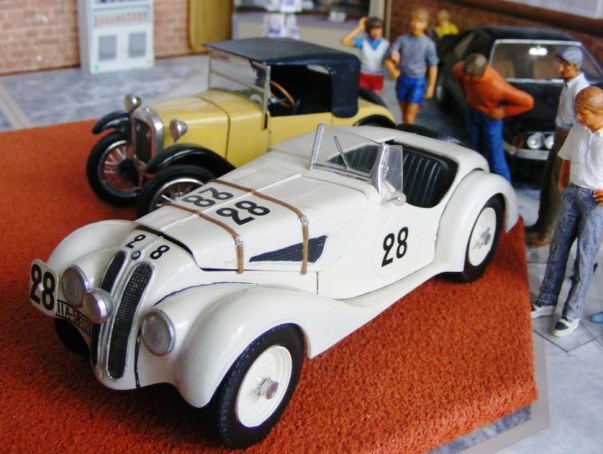 1/24th scale kit.
Built by Rod.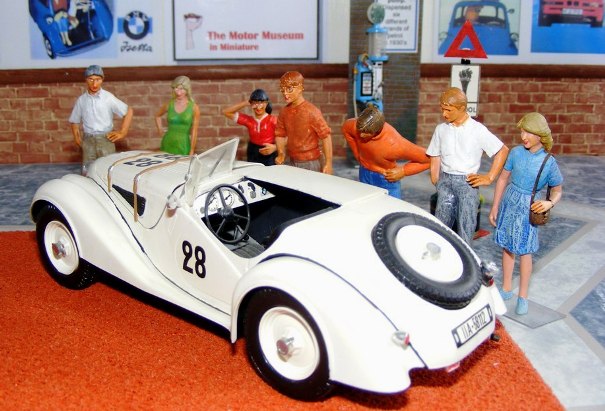 Rod built this model in the late 1990s straight out of the box. As with most Heller kits of this era it was a nice model that overall went together well. It is finished in Halfords car spray paints and Humbrol enamels for the details. Other Heller Kits from this range include the Bentley 'Blower', the Alpine A210 and several F1 cars. All of these kits are enjoyable builds although they are clearly of a bygone age when compared to the Tamiya McLaren Mercedes for instance.
RETURN TO :-