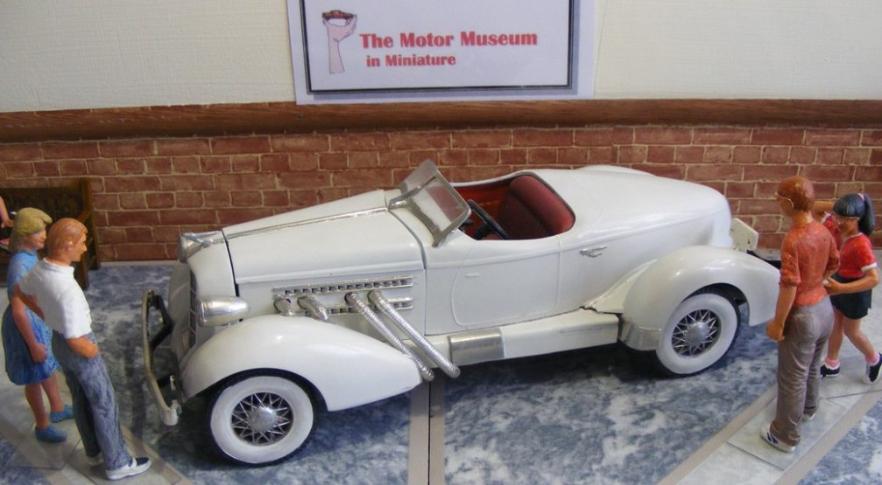 1935 Auburn 851 Speedster
Though they were much too big and had oversize bodies, Speedsters certainly looked like sports cars. But anyone who dared to drive one as if it was a real sports car had to be very brave indeed.
A Lycoming flat head straight-8 engine of 4.5 litres, used with a centrifugal blower hp was increased from 115 hp to 150 hp. A 3-speed gearbox with a dual ratio rear axle was fitted. Each Auburn Speedster's instrument panel carried a plate stating the speed attained on test, it was always over 100 mph.

1/25th scale kit.
Built by Rod.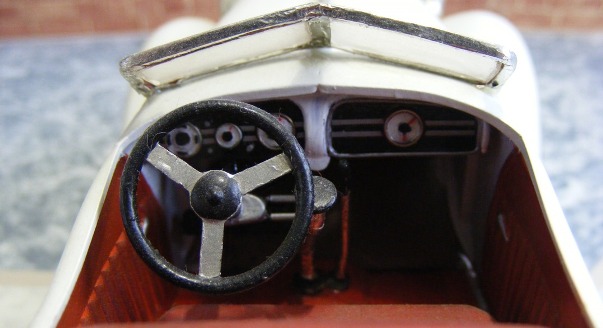 Restored in 1998.
RETURN TO -