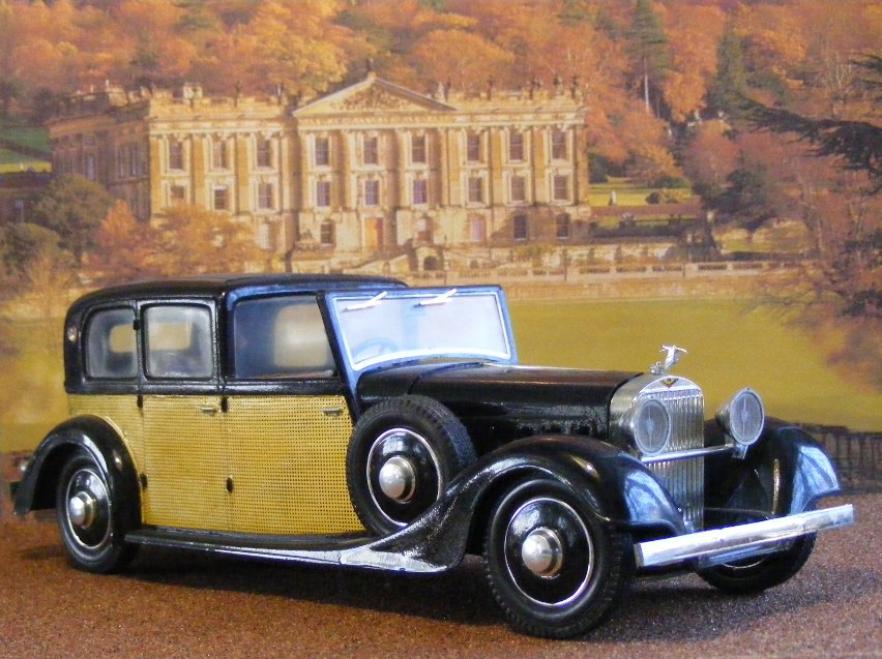 Hispano-Suiza was founded in 1904. the company was based in Barcelona, Spain and directed by a Swiss, Markt Birkigt - hence Hispano-Suiza.
The company was quite successful and in 1911 the French branch opened. During the war Birkigt designed a series of V8 an V12 Aero engines for French Air Force fighters gaining experience he used in later H6 series. K-6 series was introduced at the1933 Motor Show. Despite several defects the K-6 had a number of true qualities - primarily solidarity! Over 1000 were built between 1934-39.
This car carries the Stork emblem that was the mascot of Cigogne (Stork) Squadron . French flying ace Georges Guynemer, a member of the Stork Squadron and a friend of Birkigts owned an Alphonso XIII, he was killed in action.
30hp. 6-cyl. 4900 cc. engine. The body depicted on the model is probably by Kellner.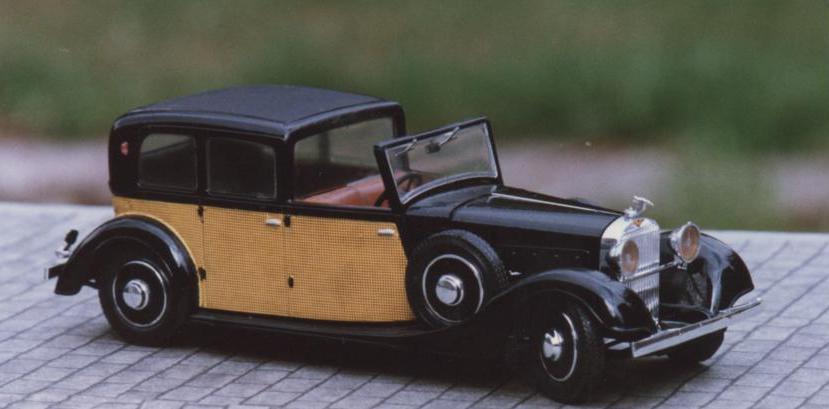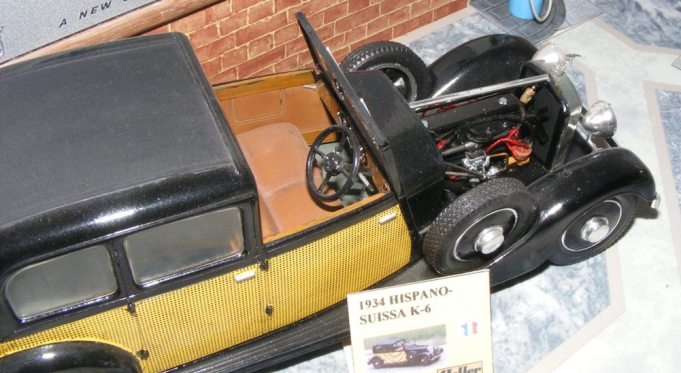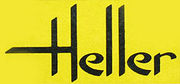 1/24th scale kit.
Built by Rod.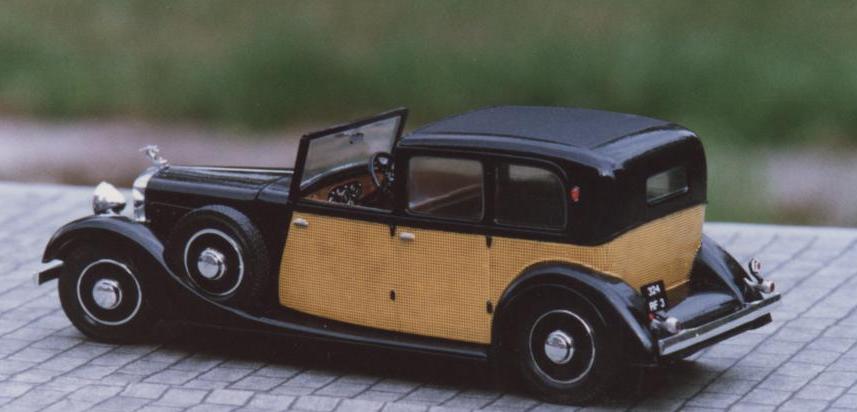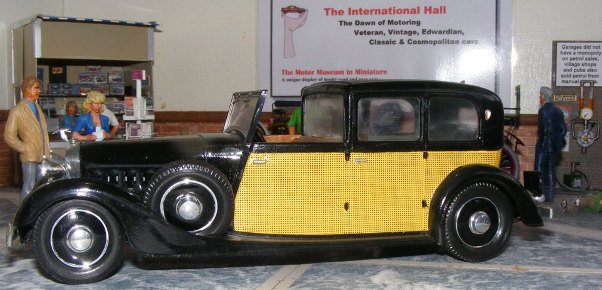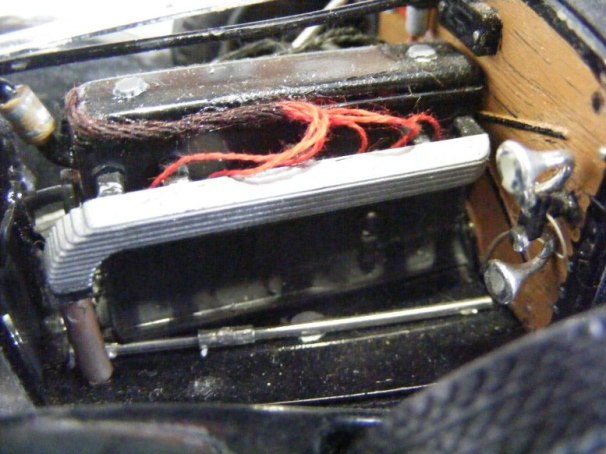 Another nice kit from Heller and of an interesting car. Built in the late 1980s this model was detailed in the engine bay. As can be seen below the wiring, hoses and pipes have been added. The body has been brush painted with Humbrol enamels. An interesting item in the kit is the extensive decaling for the woven pattern on the body, rather tricky to apply.
RETURN TO -