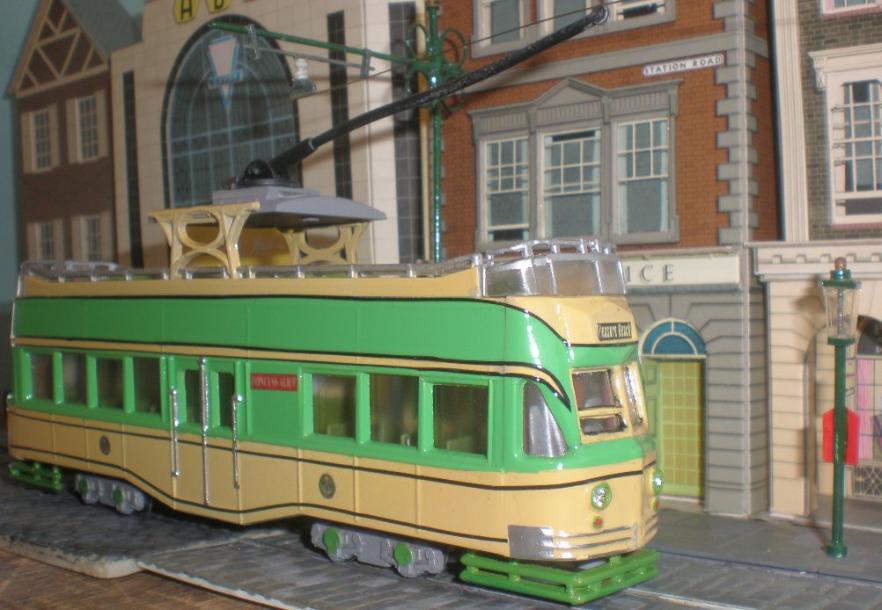 Commissioned in 1933 by Walter Luff, the controller of the network, in a bid to modernise the tramway's fleet, They were built by English Electric during 1934 and 1935, 27 were delivered, of which thirteen were open-topped.
They had central doors and stairs, with a capacity of 84-94 persons. Half-drop windows provided ventilation and art deco curved glass lights provided electric lighting.
In 1980, trams 705 and 706 collided head-on on the turning loop at the Pleasure Beach. 705 was scrapped and 706 was rebuilt as an open-topper, later named "Princess Alice".
During World War II the need for the open-top cars fell significantly and some cars had their tops enclosed. Also during this period the fleet was painted in a dark green and cream livery in order to conserve paint and time, as well as to reduce the chances of their being spotted from the air.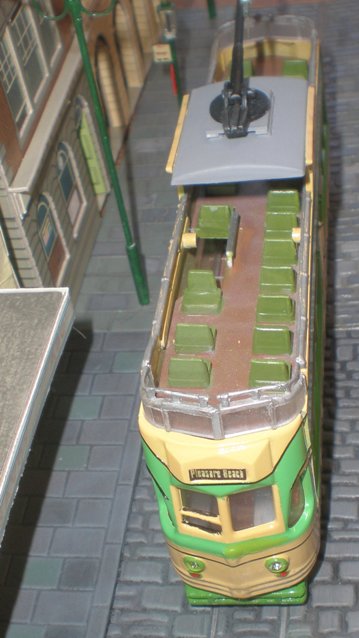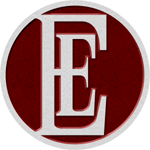 HO scale kit.
Built by Rod.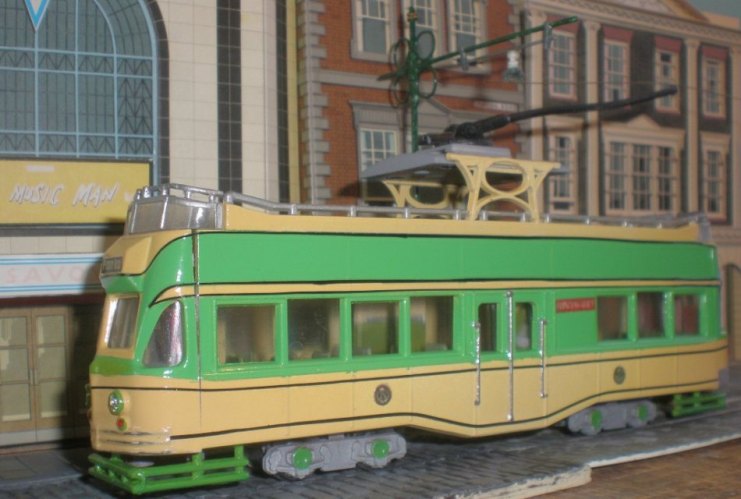 These small scale kits provide very interesting subjects. They are not difficult to build but are tricky to get the best results from. In order to pick out the details and add a few more one has to use much experience rather than the kits instructions. Bearing in mind these pictures are often larger than the actual model.
J.R.Hadfield (Plastics) Ltd., based in Blackpool, produce a series of Blackpool trams which are all of good quality along the same lines as the "Tower" series of trams. The company has invested a lot of time and considering where to place the injection feed gates and the ejector pins so as to ensure the buildablility and appearance of the finished models. Hadfields model tram series has at least six models in the range.
Rod built this model in November 2008. It is painted with Halfords acrylic car spray paints for the priming and the main body colours. The details are painted with brush applied Humbrol enamels and acrylic paints. Bare Metal Foil has been used for the chrome brightwork and helps set of the model.
RETURN TO :-