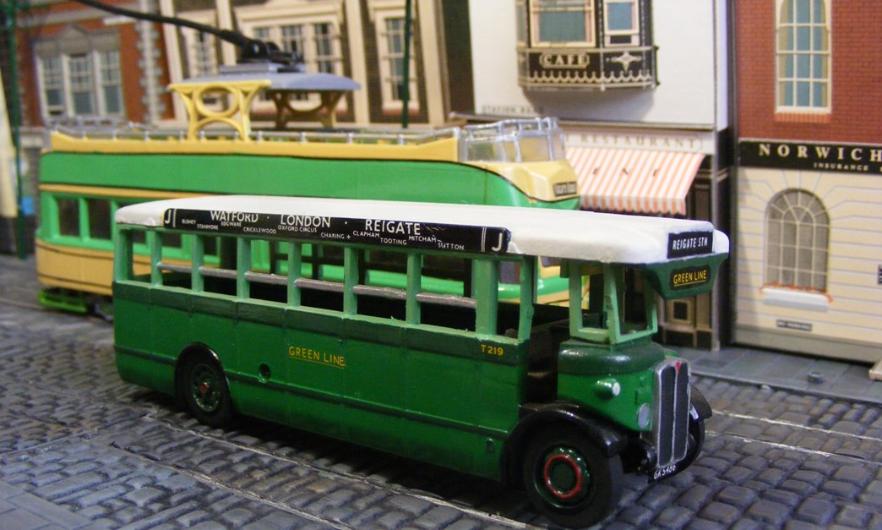 In 1932 Tillings introduced a new chassis, the STL, which came into service in 1933. During this time a new limited stop service was developed for passengers living 8-30 miles outside London, the Green Line. The T single-deck version of the ST was chosen and many fitted with front entrance coach bodies. At first services were operated by associate companies within whose areas they fell and ran in the liveries of General, Autocar, East Surrey, National and Amersham & District. The fleet was added to by more T's and then LT double-deckers, eventually replaced by the RT.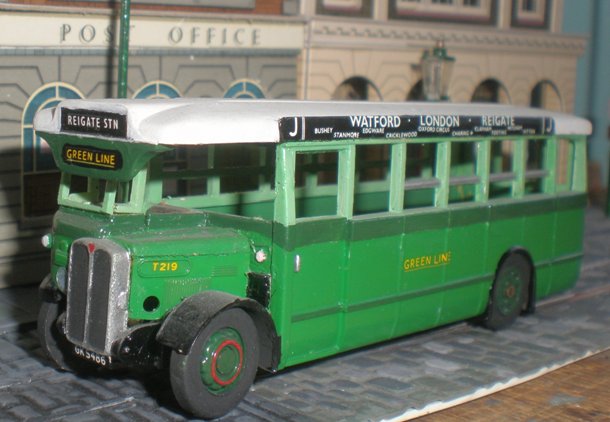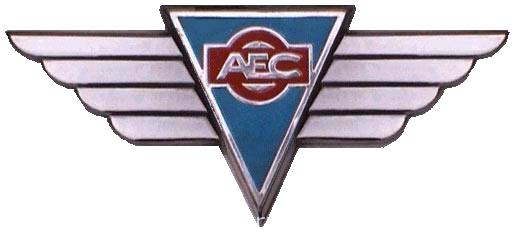 HO scale kit.
Built by Rod.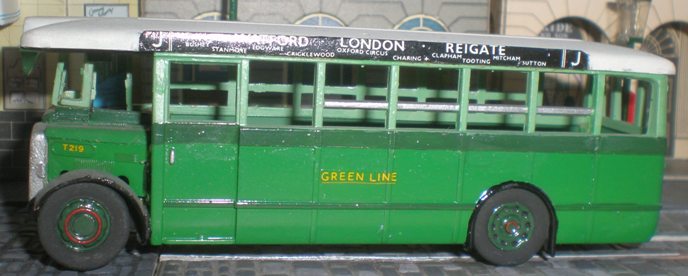 Keil Kraft have enhanced their great range of kits with their series of bus kits too. Still to HO scale to complement railway layouts so our Busses, like the trams, are rarely seen in public. The real model is about the size of the photo just above!
This model was built in the mid 1990's. It is straight from the box and is all brush painted by hand.
RETURN TO -