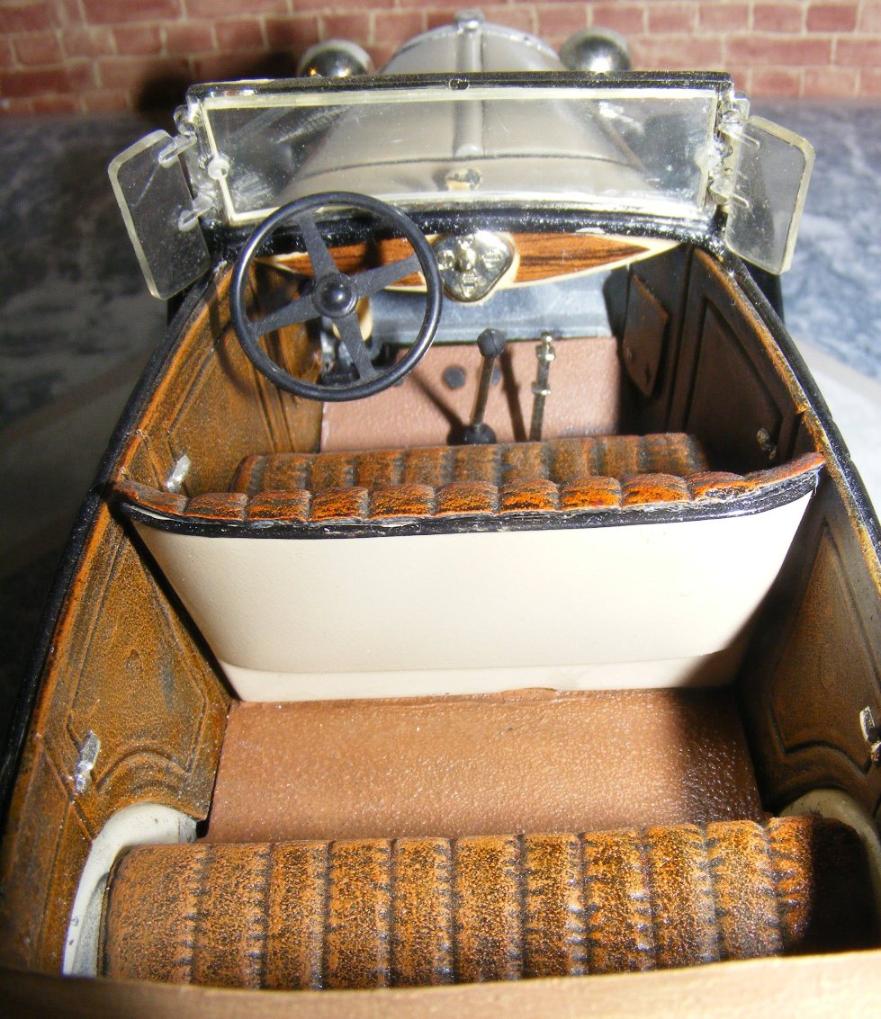 This was the much awaited, entirely new car, to replace the model T. It appeared on 2nd. December, 1927. If people expected the A to be revolutionary, they were disappointed. But the A was simple and sensible and prices started at $385. Henry was loath to give up his beloved transverse springs, and the A still sat up high on its chassis to give it a 9 ½ inch ground clearance. Rural buyers were still on Henry Fords mind. The chassis consisted of two parallel channels with three cross members. Body was formed of steel sections with hardwood fillers, riveted and welded together and bolted to the frame. The engine was a 4-cylinder 'L' head type developing 24 horsepower.
The Ford A was a good looking little machine. People called it the 'Baby Lincoln' and, in fact, it did have a family resemblance to its bigger relative.
A model A was supposed to reach 60 mph - quick for a cheap car in the late 20's. But its four-wheel brakes were pretty awful. Some 4,500,000 A's were sold before the model was replaced by the model B.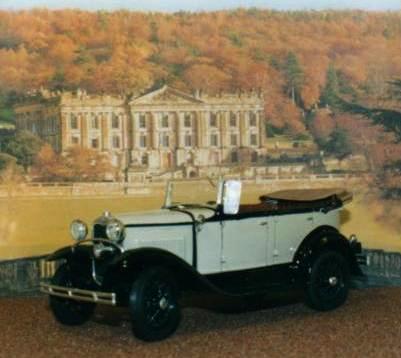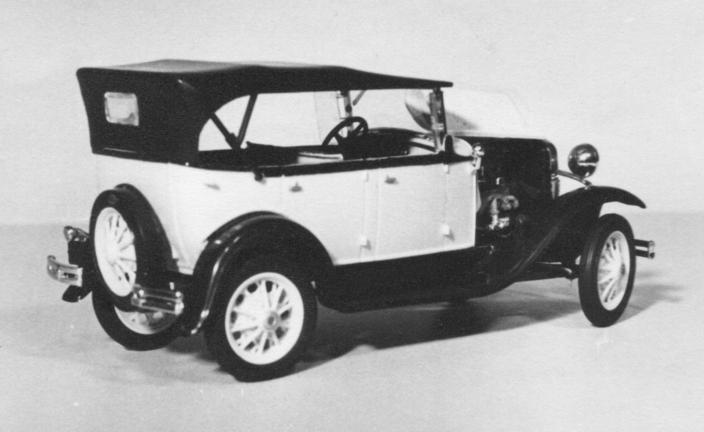 1/24th scale kit.
Built by Rod.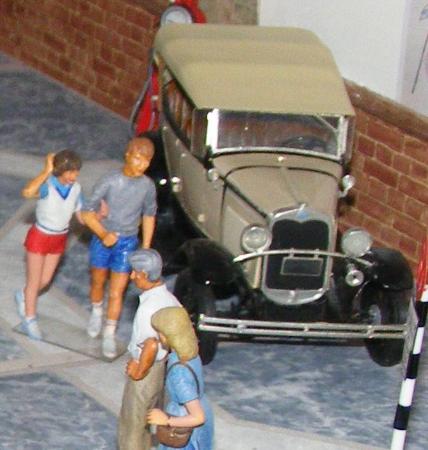 Originally made in the early 1970s Rod restored this car around 2004. the Humbrol enamel painted finish was stripped and the body re-sprayed using Halfords car paints. The use of washes and dry brushing can be seen at it's best with the interior of this car where bare metal foil has helped too as the door handles also look more realistic.
This model was other wise made straight from the box.
RETURN TO -