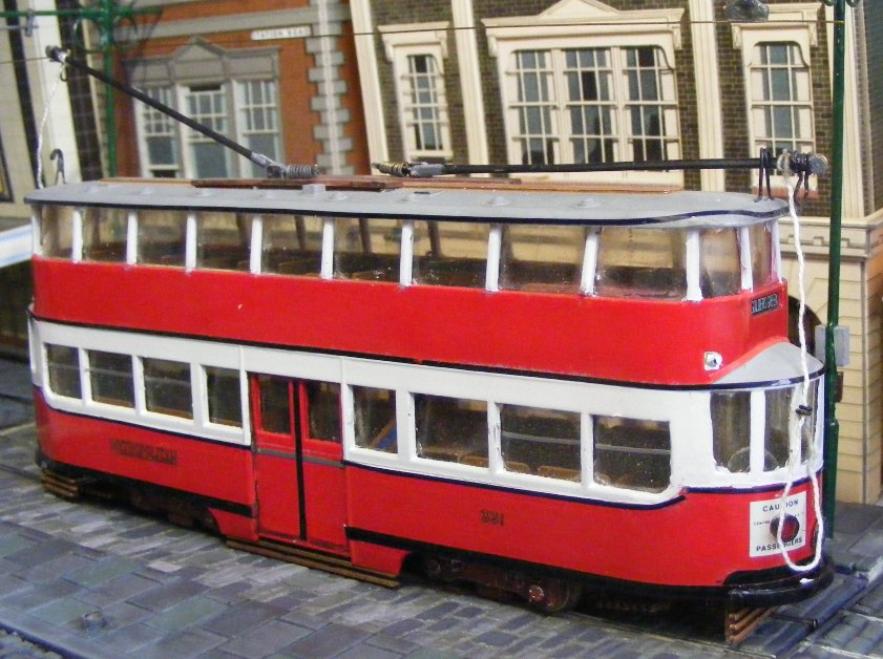 Built by the Union Construction Co'.
The London Metropolitan Electric Tramways began a series of experiments in 1929 and a year later introduced an experimental 'Pay as you enter' car, number 331, with central entrance and exit and known as 'Cissie'. The car was used solely on the Whetstone–Cricklewood service no. 40 and because of its high capacity was mostly used on peak hour short workings. In 1937 Cissie was replaced by trolley buses and sold to Sunderland and fitted with a pantograph. It was retired from service in 1951 and delivered to the Crich Tramway Museum in 1961. Painted blue and ivory it carried passengers at the National Garden Festival, Gateshead in 1961, then returned to the Crich Museum.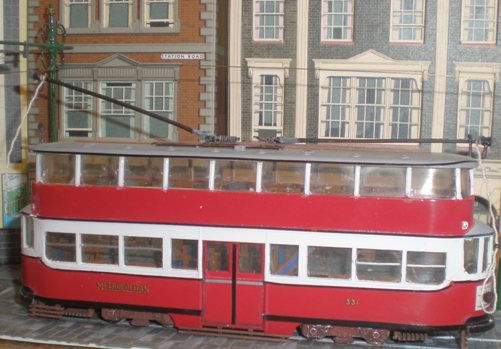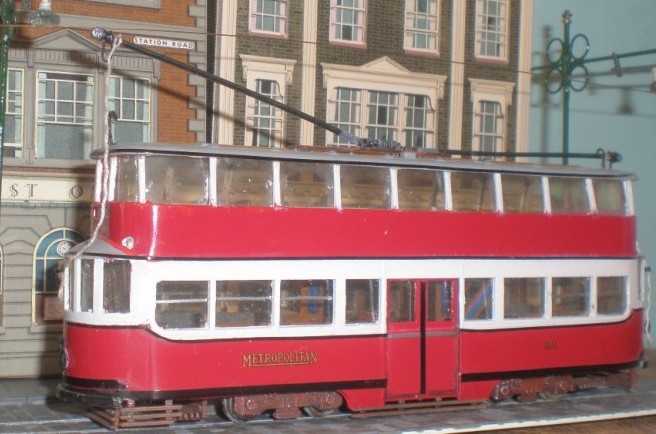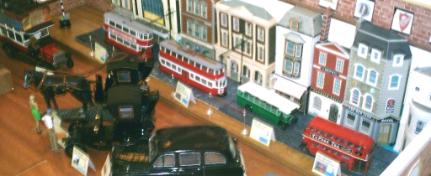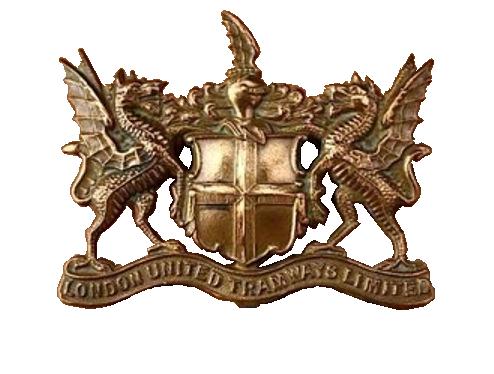 HO scale kit.
Built by Rod.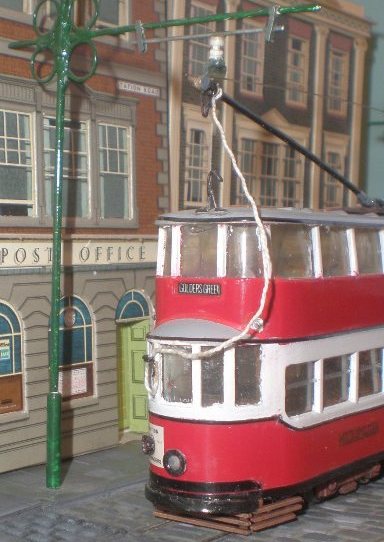 Tower have produced an great range of these tram kits, HO scale complements railway layouts more than our 1/24th scale museum so the trams are rarely seen in public. The real model is about 2/3rds the size of the photo above right.
RETURN TO -