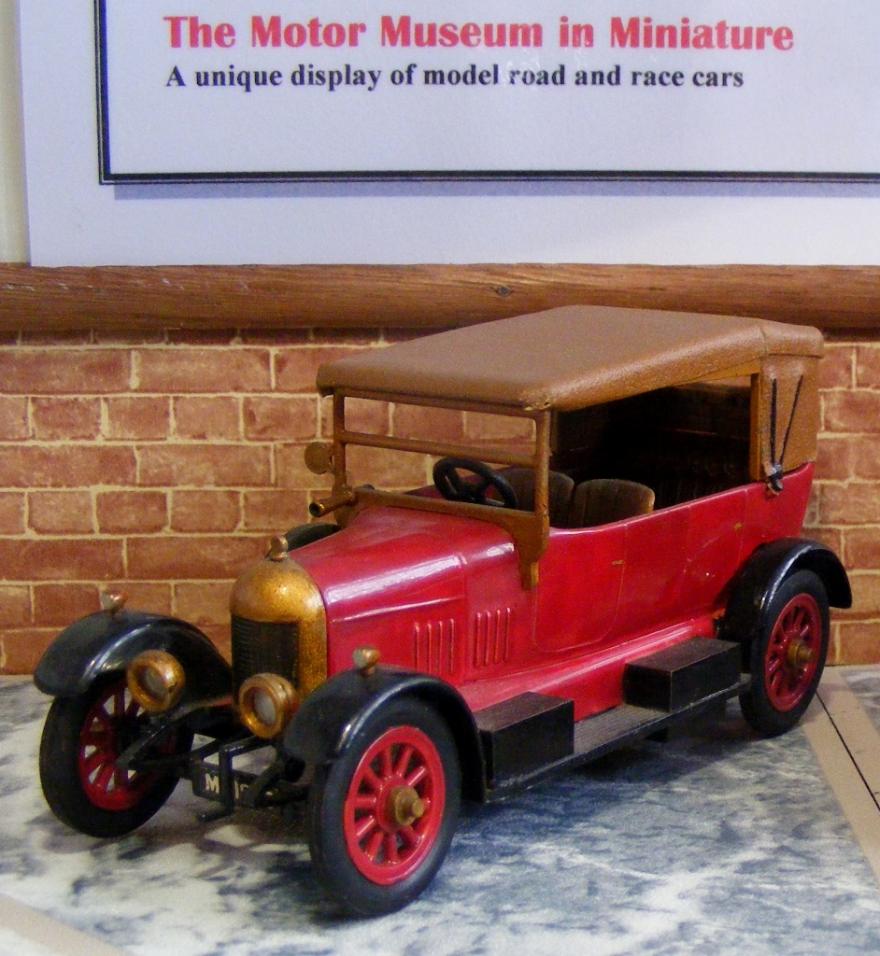 William Morris (later Lord Nuffield) first built and sold motorcycles before turning to 4 wheels. Morris became the patron saint of the new class of popular motorist which was growing during the inter-war years, establishing his own 'Morris Owner' magazine, providing the first hire-purchase scheme in conjunction with U.D.T., and setting a scale of repair charges.
The first Morris Oxford was built at Cowley, Oxford in 1912. The rounded radiator earning it the nickname - Bullnose. More than 1000 were sold before World War I intervened. After the war the Oxford was sold with a Hotchkiss engine. In 1923 Morris acquired the Hotchkiss Co., followed by the Wrigley Transmission co., and the Hillock & Pratt bodywork firm. In 1925, the MG (Morris Garages) Car company was formed to build sporting models from Morris components.
The Oxford was powered by a 1018cc 10hp 4-cyl White & Poppe engine, Later Production model Oxfords had a 1495cc 11.9hp 4-cyl Hotchkiss engine.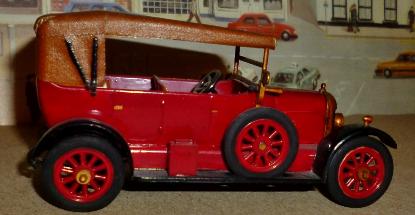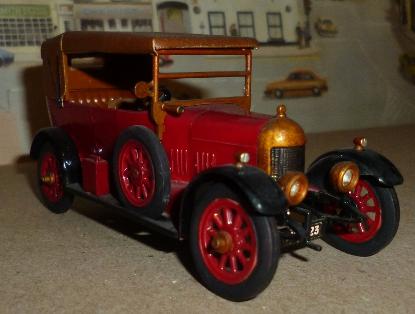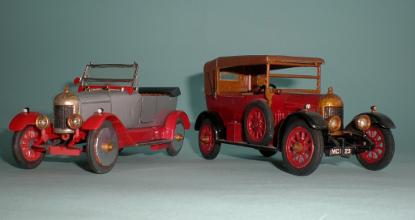 1/32nd scale kit.
Built by Rod.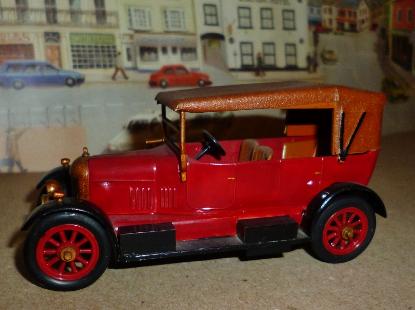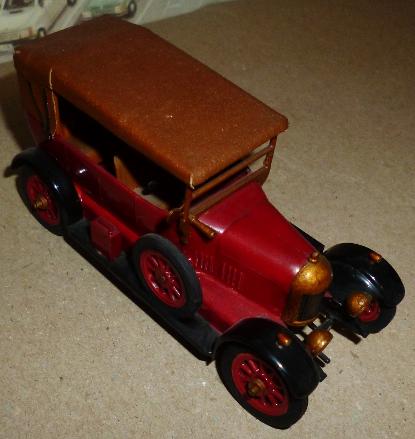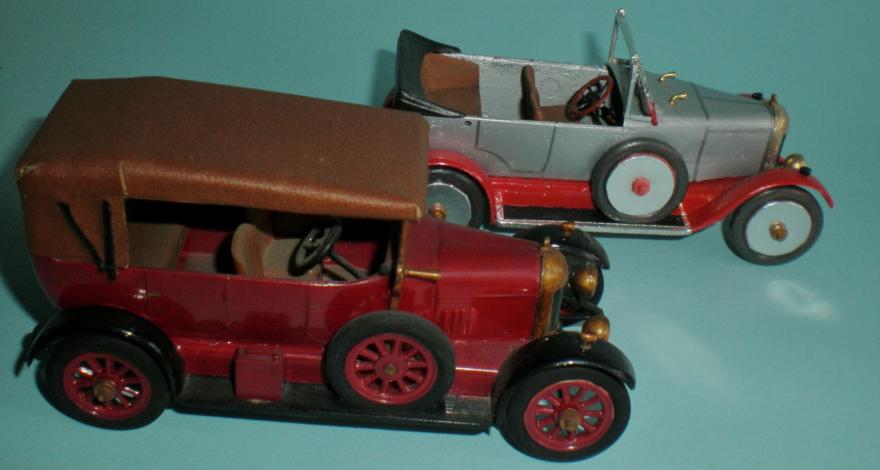 Airfix first released this kit in 1959 and have re-released it several times since although the last release, and the only one in a box, was in 1975 so it is a rare kit these days. The third release in 1967 did see an upgrade to some of the parts but in all major aspects the kit was unchanged.
Rod built this one in the 1960s and added a leatherette hood all made by hand. This model was glued together with the very old style tube cement and is brush painted throughout with Humbrol enamel paints.
RETURN TO :-