Alexander Wilson set up as a maker of small marine engines & pumps on south bank of the Thames near to Vauxhall Iron Works. He adopted as crest, a Wyvern, previous;y the crest of Fulk le Brent, a successful soldier of fortune in the time of King John, who had lived close to Wilsons factory site. Wilson did very well for nearly 40 years, then retired, although he still practised as a consultant engineer.Around 1896 F.W.Hodges who had worked under Wilson thought there were possibilities in road transport and experimented with various engines and small cars. In 1902 Hodges, joined by J.H. Chambers built a single cylinder light car so satisfactory it was put into production in 1903. A 3-cyl, 7-9hp model was successfully exhibited at the 1905 Motor Show and prompted Vauxhall to look for ways to expand. Finding expansion impossible on their current site Vauxhall moved to Luton. By a fantastic coincidence, Luton was the original home of Fulk le Brent! So the Wyvern remained appropriate.
Another 1905 event ,of paramount importance, was the addition to the staff of Lawrence Pomeroy. Snr. He convinced Directors he could redesign the 3lt. engine from 23 to 40 hp with no increase in size. Pomeroy's study of gas flow and valve timing proved revolutionary, not only in the crank shaft speed meaning. At the request of Vauxhall MD Percey Kinder began development of his ideas in 1908. His 1908 design performed so well in that years RAC 2000 miles trial that he was promoted to works manager replacing Hodges! This design ideology grew into the cars that performed so well in the German Prince Henry Trials and established Vauxhall as Britain's leading sports car manufacturers of the day.
Cementing their position at the top of British sports car manufacturing was the famous 30/98 of 1913. Basically a development of the Prince Henry but more powerful. Rated at 30bhp @ 1000rpm it could do 85mph and when stripped for racing would go past the 100mph mark. It's excellent performance was matched by road holding and handling characteristics which put it ahead of anything else then available to the public. Post war it remained ahead of the competition being improved in the E and OE types.
The model set many records and was equally famous for breaking the Sydney to Melbourne and Brisbane to Sydney speed records, a feat achieved by the Australian importer, Boyd Edkins, in one of only thirteen 30/98s built before WWI.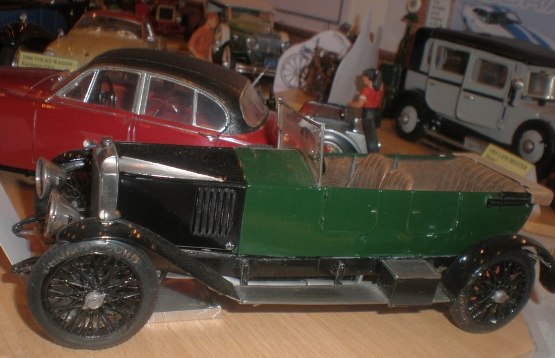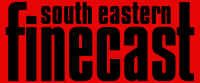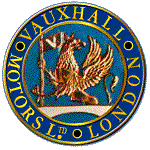 1/24th scale kit.
Built by Rod.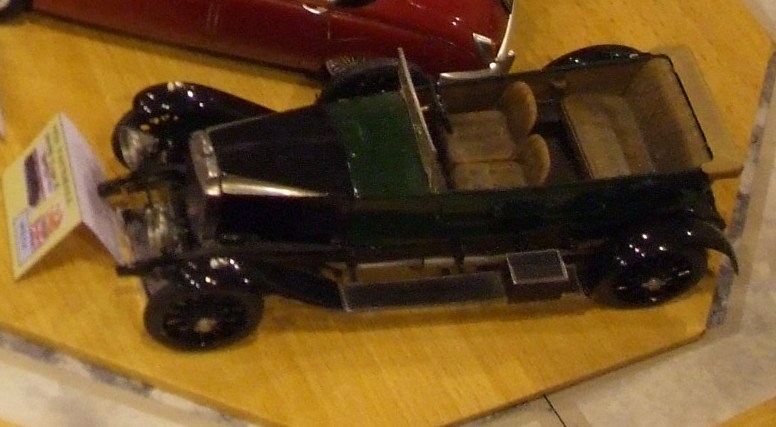 Built after the turn of this century our Vauxhall 30/98 comes from a white metal kit from the South Eastern Finecast range. These model kits are of some age now and don't posses the refinement or crispness of detail one can now get from plastic or resin kits. That said they are of subjects neglected by the mass market and as such deserve attention.
To be more accurate Rod restored this model which had been previously built by a friend of ours, Mike Slack. The processes of stripping and restoring models, as well as how to build metal made kits, will be covered in our articles and projects pages so we won't bore you with the details here. Suffice to say it's not that different from building a plastic kit. Painted with Halfords acrylic car paints and detailed with Humbrol and Citadel enamels and acrylic paints. The radiator is the white metal polished to a high level while the bonnet flutes are bare metal foil.
RETURN TO -